I was first introduced to Jeunesse Anion Sanitary Pads back in 2015. I saw firsthand how efficient it was in holding liquid. It turns liquid into gel instantly while the surface remains dry. It's also the only sanitary pad here in our market that's equipped with a special anion chip.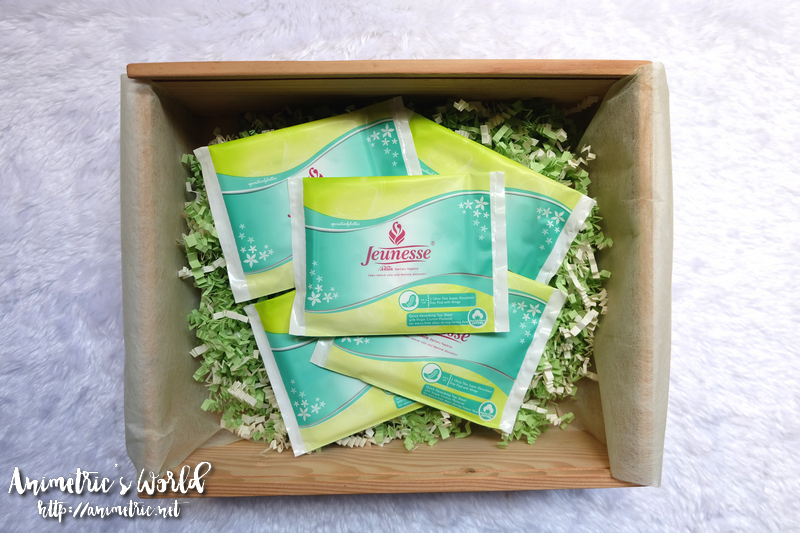 That anion chip is the defining characteristic of all Jeunesse Anion products. It helps prevent bacterial infection during menstruation, helps reduce feminine discomfort, and helps eliminate unwanted odors. Now I love the latest addition to their line — the Jeunesse Anion Singles Pad. It costs ₱8.50 a piece and comes in boxes of 24 pieces.
The single packs make it so much easier for me to tote around the pads when I need them. Really perfect for when I'm out and about or traveling. Love the packaging too.
This is actually an individually wrapped version of the Ultra Day With Wing, the variant I use the most. The size is just right and I've never had leaks with it. I also like how thin it is so it's easy to forget you're wearing it.
There are currently four (4) sanitary pad variants: Day, Day with Wing, Night, and All Night. They also have pantyliners. I've tried them all and I'm pretty happy with them, although I find the All Night variant way too big. I think it would work very well as a post-maternity pad though.
You can purchase Jeunesse products from the Jeunesse Flagship Store on Lazada.
Have you tried Jeunesse Anion sanitary pads? What do you think?
Like this post? Subscribe to this blog by clicking HERE.
Let's stay connected: