It's been a super stressful and tiring week. Our helper contracted dengue fever so on top of everything I do every day (work, deadlines, shuttle 2 kids to 2 different schools, and blog), I have to clean and do laundry. I've put cooking at home on hold because I really can't handle the additional cleaning and waste disposal that goes with it. That said we have been eating out daily. It's getting old. I just want to have a meal at home.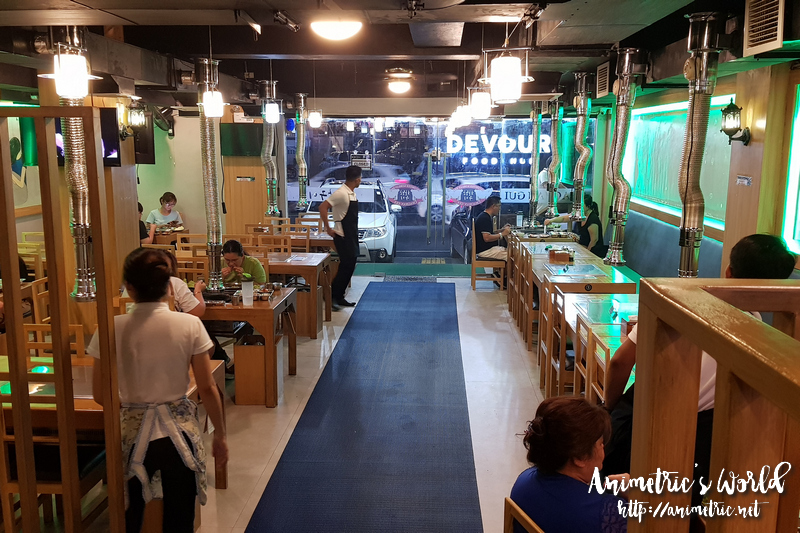 Anyhow, in trying to make the best of the situation, we decided to just try Chaghan Gui, a newly opened Korean BBQ place nearby. They offer unlimited Korean BBQ like a lot of places, the difference is, it's not crowded. The unlimited BBQ rate varies depending on the set you choose. We decided to go for Set B Beef Samgyup which costs P399 per person.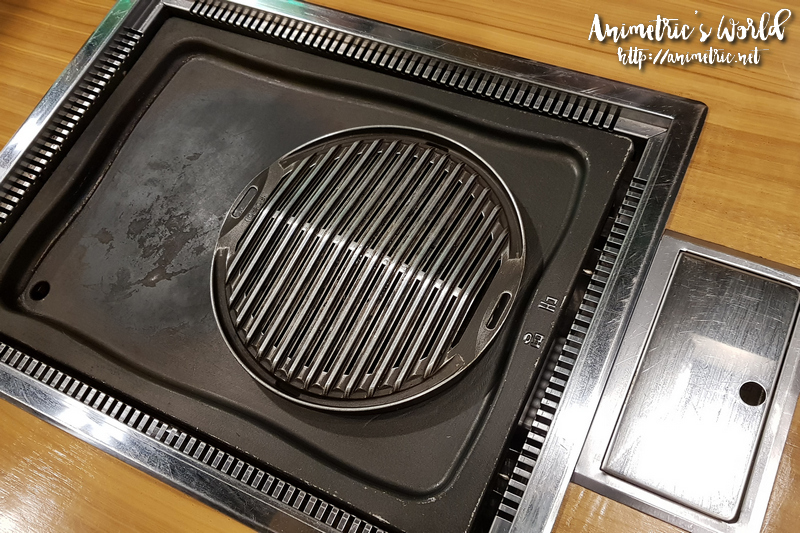 Each table is equipped with a charcoal grill.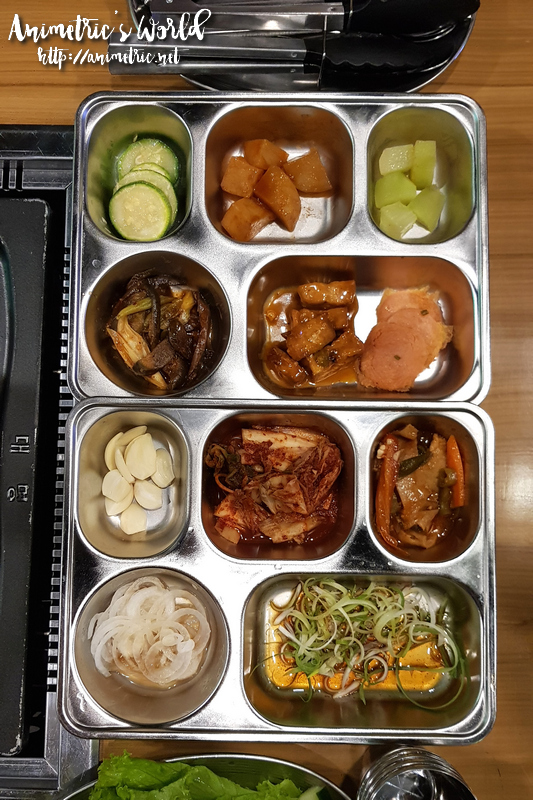 Their unlimited Korean BBQ comes with unlimited banchan (Korean side dishes). We got a total of 10 kinds. There was kimchi, onions in vinaigrette, sweet potatoes, zucchini, eggplant, beancurd, garlic, etc.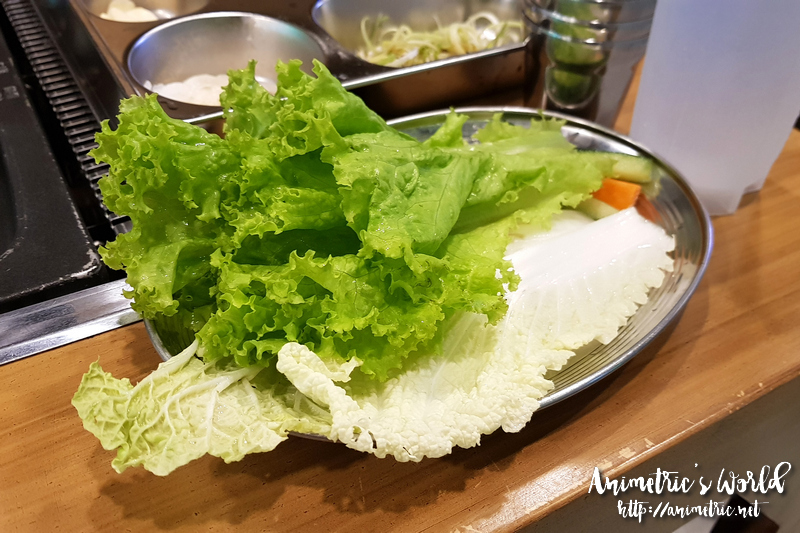 They also provide lettuce leaves and vegetable sticks for wrapping the meat.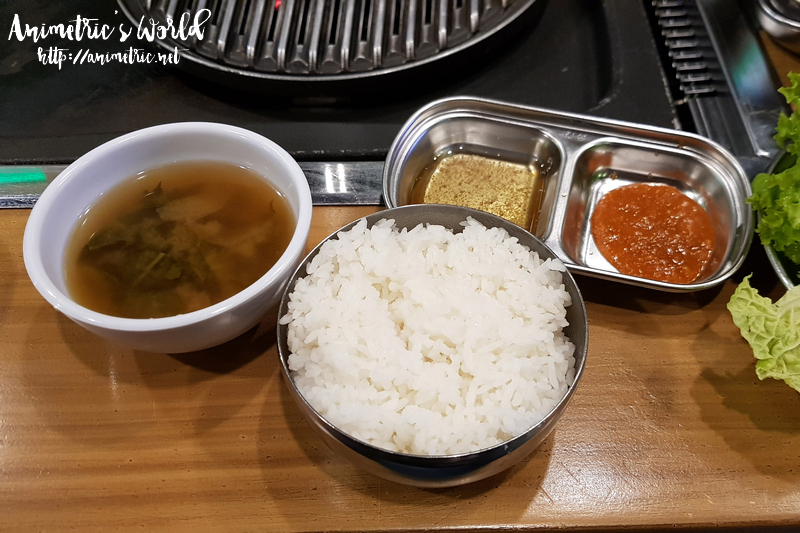 There's also unlimited soup, rice, and 2 kinds of sauces — salted sesame oil and doenjang.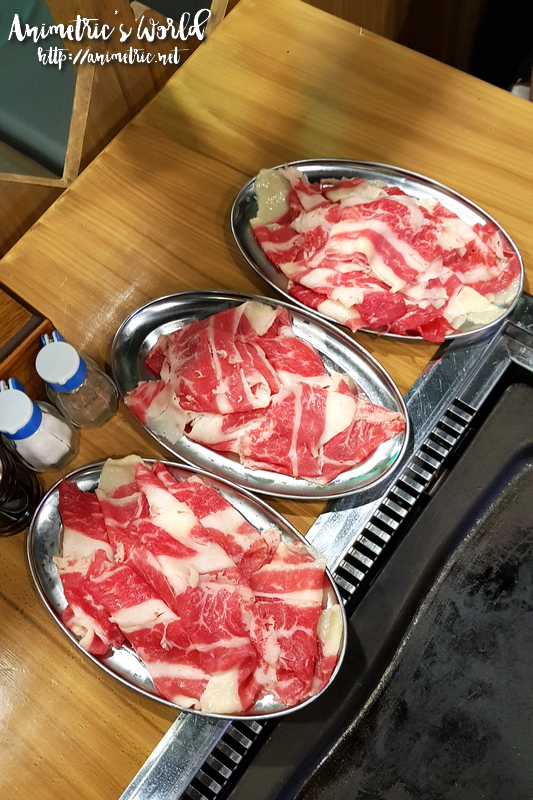 Set B Beef Samgyup comes with unlimited beef. I think we were able to consume maybe 8-10 plates of beef.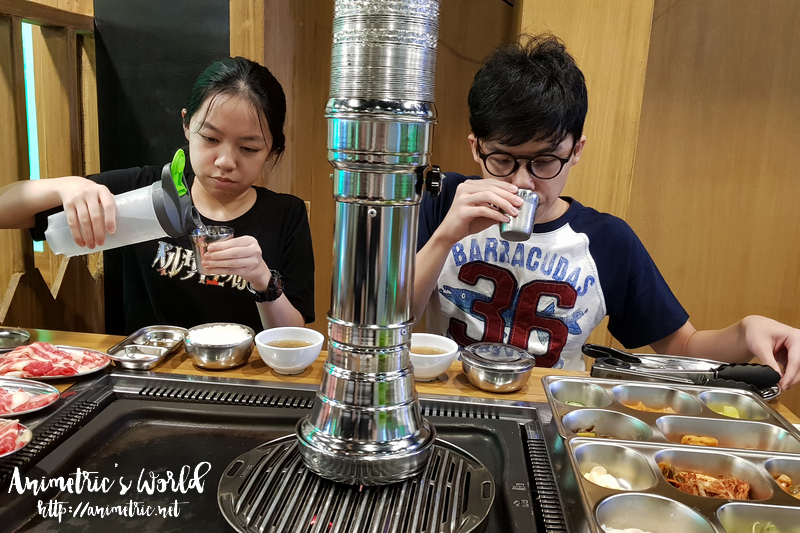 This is how the table is set up.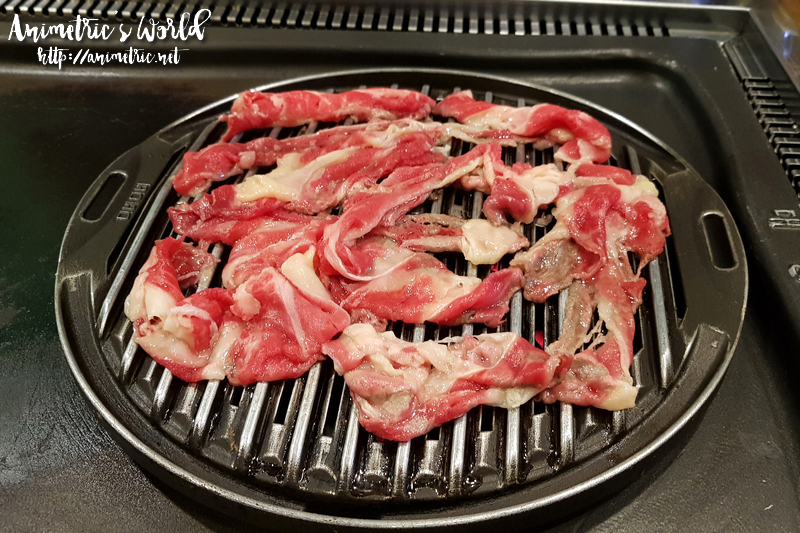 We cooked the beef on the grill but we were later told we could also cook on the hot plate the grill is on.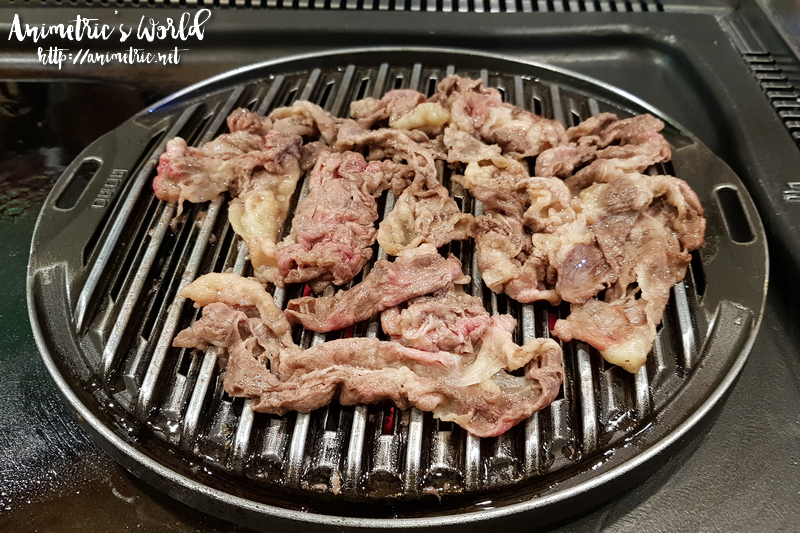 The quality of the beef ranges from average to a little below average, kind of random depending on what you're served. If you happen to get thicker slices, it's kind of hard to eat. The thinly sliced pieces are good though.
All in all we had a pretty okay unlimited Korean BBQ experience at Chaghan Gui. I think it's great that it wasn't crowded. Plus I liked the bright and neat interiors. It's also not as smoky as the other places although we still smelled like BBQ afterwards. While Changhan Gui doesn't have a buffet of short order dishes, it is actually better than Lee Hak for me. It's a pretty no-frills Korean BBQ experience. Service is friendly and prompt, plus they keep very long hours — 11am to 3am.
Unlimited BBQ rates are as follows:
Set A Pork Samgyup P349
Set B Beef Samgyup P399
Set C All Pork P399
Set D All Pork and All Beef P499
Chaghan Gui Unlimited Korean BBQ
1235 E. Rodriguez Sr. Ave., Quezon City (located on the ground floor of PGHI Hotel)
641-3789
Like this post? Subscribe to this blog by clicking HERE.
Let's stay connected: