My hubby and I first discovered Lee Hak Korean Restaurant in 2015. Back then, it was an eat-all-you-can restaurant which charged P499 per head. What set them from other places was the fact that aside from unlimited meats for grilling and banchan (Korean side dishes), you can order unlimited amounts of food from their menu of 50 or so dishes. They're cooked as you order so everything is fresh and piping hot when they're served.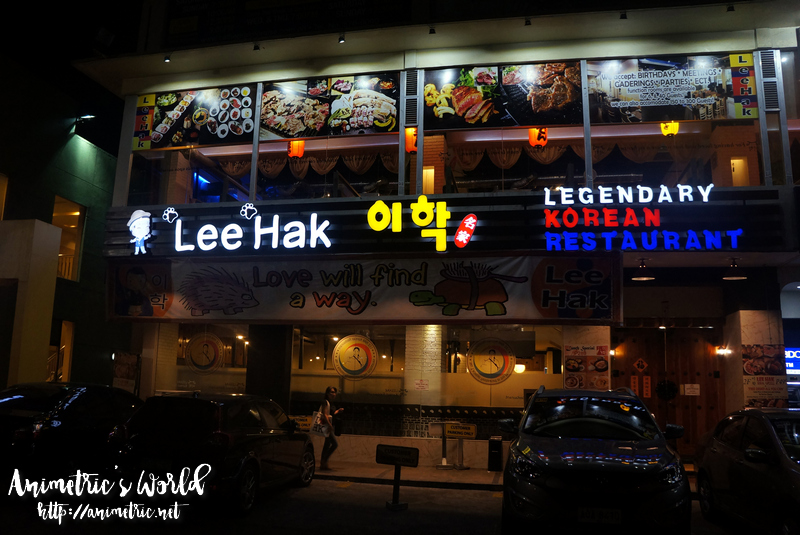 Lee Hak Korean Restaurant is located beside Jollibee near Pioneer Center Supermarket.
We went back after 2 years, so I am updating this post with our August 2017 experience. They are cheaper now at P369 per head for a weekday dinner. There's a table at the center where short order dishes are laid out.
They have a wide variety of dishes like Japchae.
Pork Bulgogi — I had a bit of this and it was okay.
Fried Rice was typical, maybe Chow King level.
Kimchi Pancake wasn't spicy at all.
Mixed Potato & Vegetable Salad is something we can all make at home. Cube some potatoes, carrots, and cucumber then add lots of mayo. It was average.
The Kimbap runs out quickly, good thing they refill regularly.
These are all the Kimchi and Banchan.
There a few types of meat for grilling, some marinated. I stuck to the plain thinly sliced beef and samgyeopsal.
Lettuce for wrapping your barbecued meats. If you wander about you'll find doenjang and seasoned salt for dipping your meat.
Dessert consisted of different fruits in season — pineapples, watermelon… I don't know if there's ice cream I think I saw someone on the other table have some.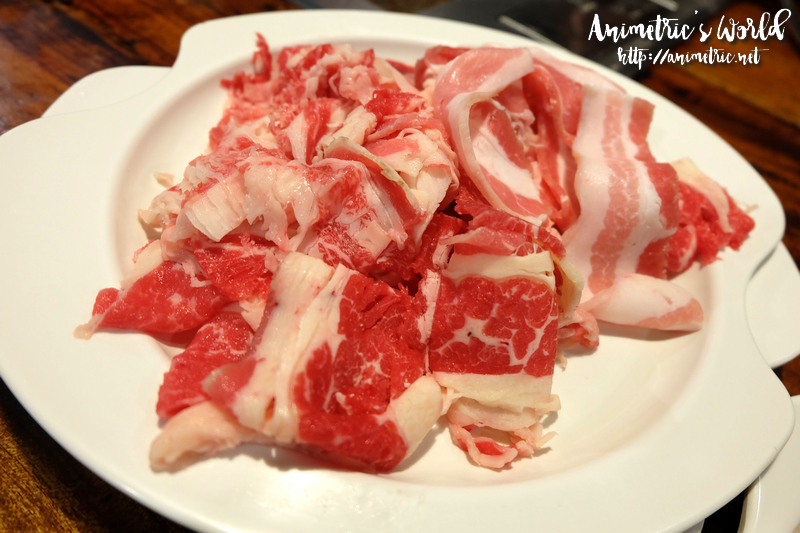 This is beef and pork up close.
Each table is equipped with a grill for cooking the meats.
Aside from the dishes here, there's also assorted vegetable tempura and DIY Bibimbap on a separate stations. They offer unlimited iced tea too.
I think I liked the old Lee Hak eat-all-you-can style better. The place was packed for a weeknight and the smoke was so intense it stung my eyes. The floors were super slippery too. Food is average at best. The quality of the meat is okay considering the price. Ventilation is horrible, almost non-existent so the place is quite hot, stuffy, and uncomfortable. We all smelled like barbecue meat afterwards. Even inanimate objects like my phone, my bag, and my camera smelled like barbecue. Our car ended up smelling like barbecue too because hubby and I really reeked from head to toe. While I can say that P300+ is super cheap so there's value for money, I'd really rather not go back.
Reservations are recommended since the line outside the restaurant gets really long.
Lee Hak Legendary Korean Restaurant
8006 Pioneer Center cor. United St.,
Kapitolyo, Pasig City
942-6508 / 584-3279
Like this post? Subscribe to this blog by clicking HERE.
Let's stay connected: