Seoul in Timog is probably the best Korean BBQ place in terms of venue. I say this because the restaurant is bright, clean, spacious, and inviting. It's well-ventilated and sufficiently cool too. Most eat-all-you-can Korean BBQ places are cramped, uncomfortable, and hot. Not Seoul in Timog.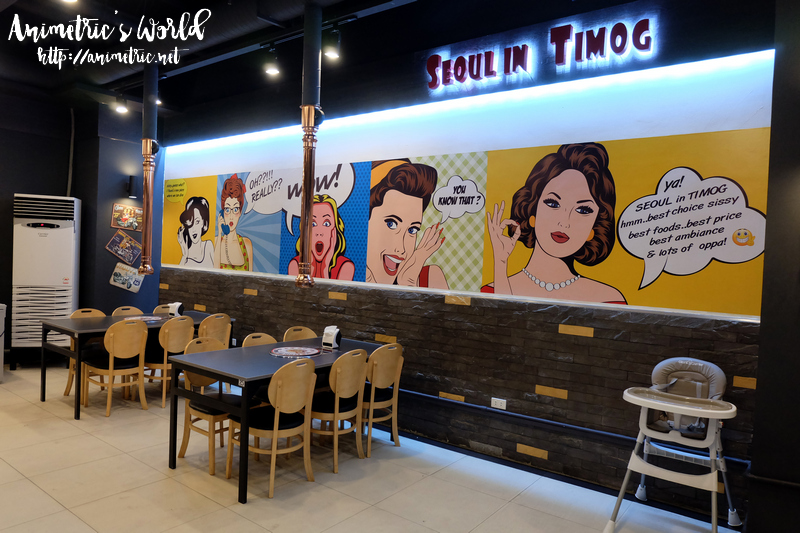 I'm assuming Seoul in Timog is owned by the 2 Korean young men who would greet guests and make sure everything was okay. I can tell they put a lot of thought into the restaurant's interiors. It's minimalist and modern, accentuated by colorful pop art.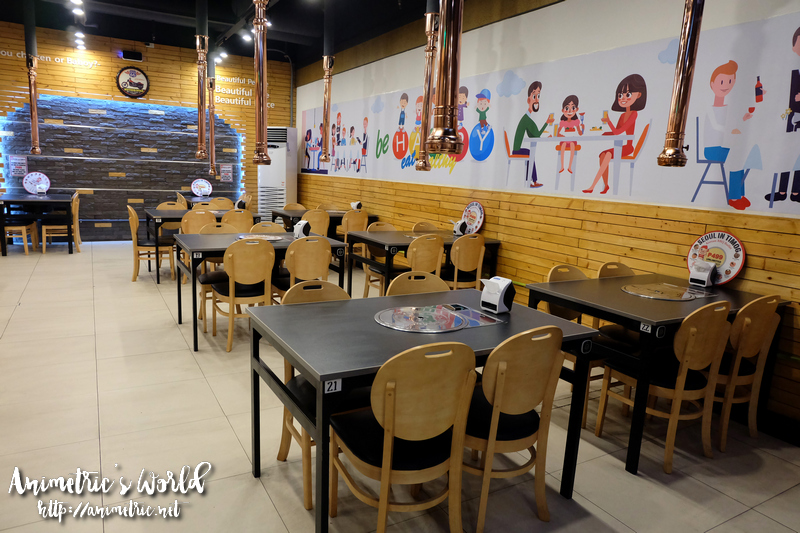 I was surprised at how big the place was. They can accommodate a lot of people so the queuing time doesn't get as bad as the other places.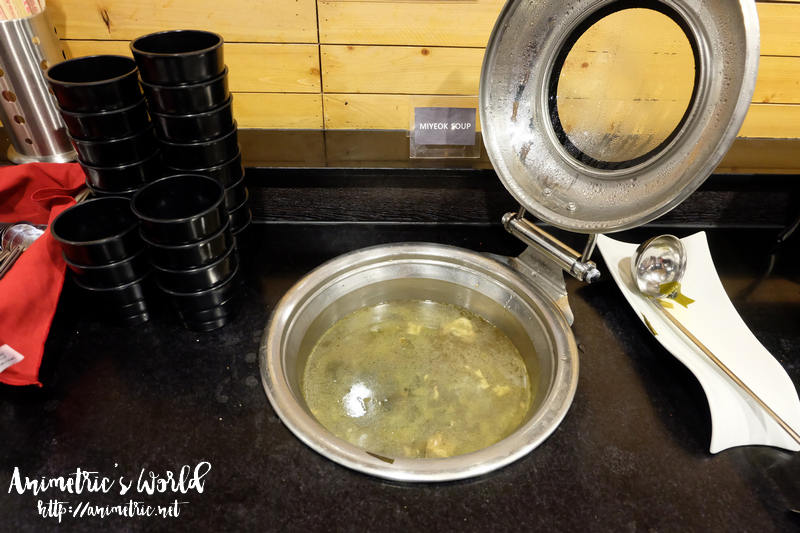 Seoul in Timog offers an eat-all-you-can buffet of short order dishes and side dishes as well as unlimited meats for grilling. They have piping hot Miyeok Soup for starters.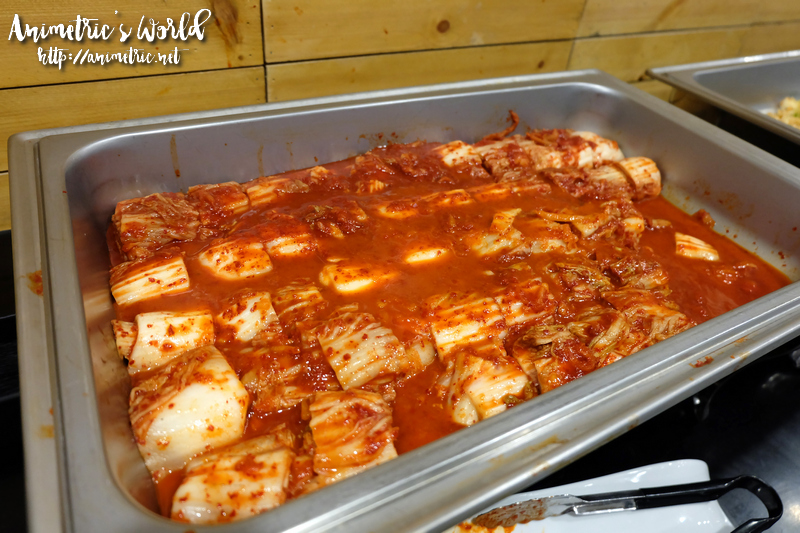 Of course they have Kimchi.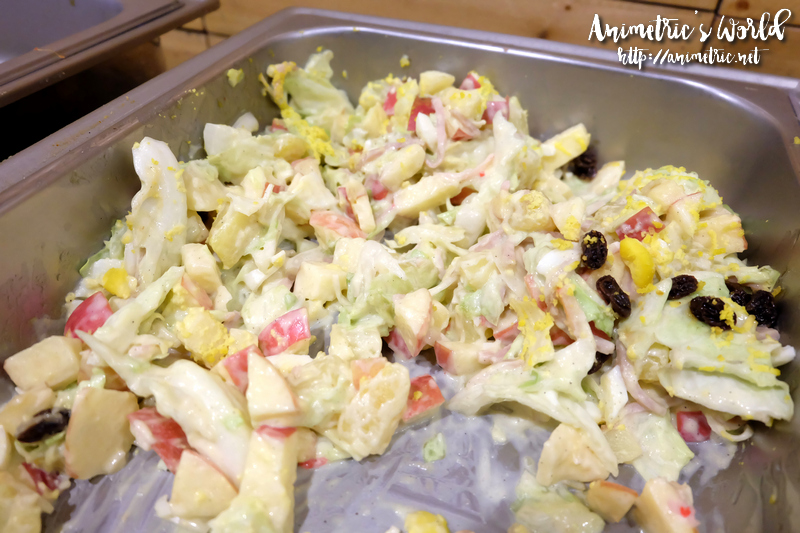 This was labeled as Mexican Salad, although it's really more like mixed coleslaw. There's cabbage, apples, raisins, potatoes, and pineapples tossed in mayo. Not bad, I thought this served as a nice contrast to all the grilled meats.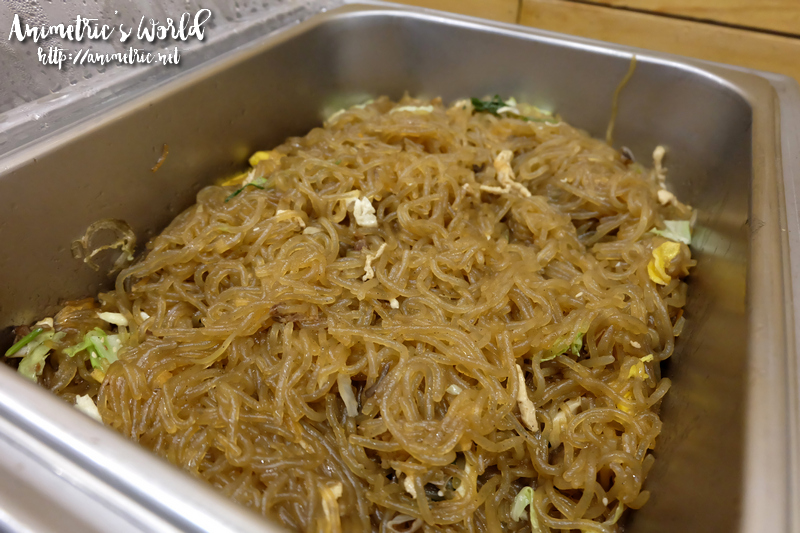 They also have Chapchae, a staple at Korean places. It's kind of bland though, I can make way way better Chapchae.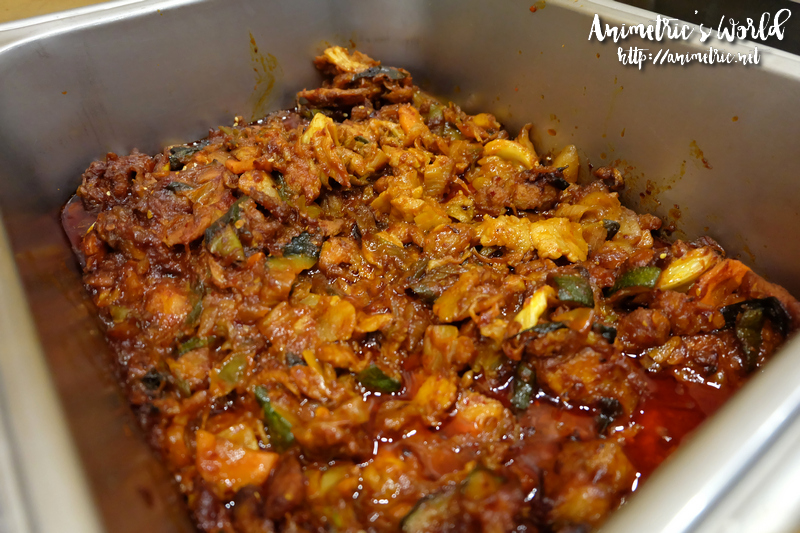 This is Jeyuk Bokum, which according to the servers is a pork dish. I skipped it.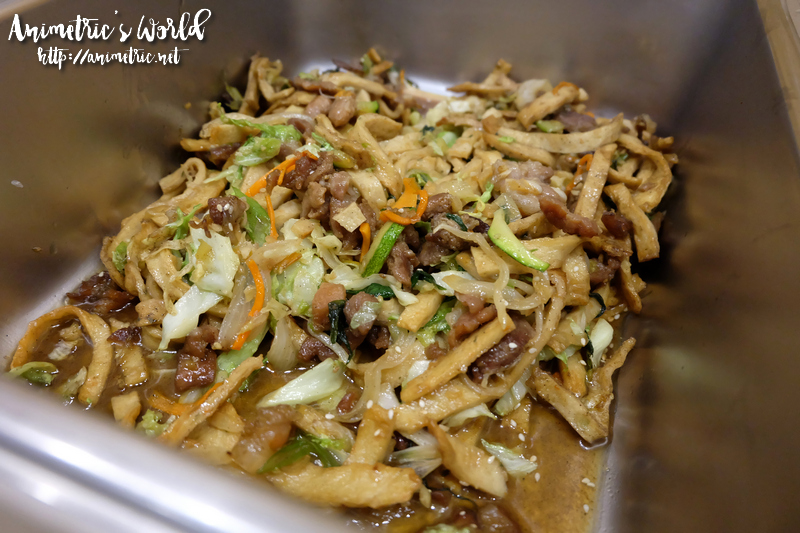 This was labeled as Haemul Pajeon, or Seafood and Scallion Pancake. It's more like sliced fish cakes with veggies and beef? It was okay in terms of taste though.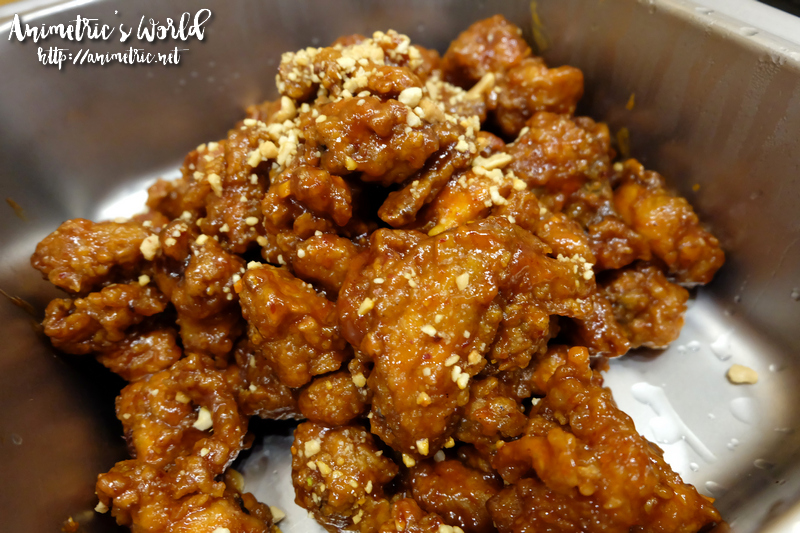 Everyone liked the Yangyeum Chicken, which is Korean fried chicken in sweet and spicy sauce. Crunchy, meaty, and flavorful, it's good! There are around 10 buffet dishes, I just highlighted the more memorable ones.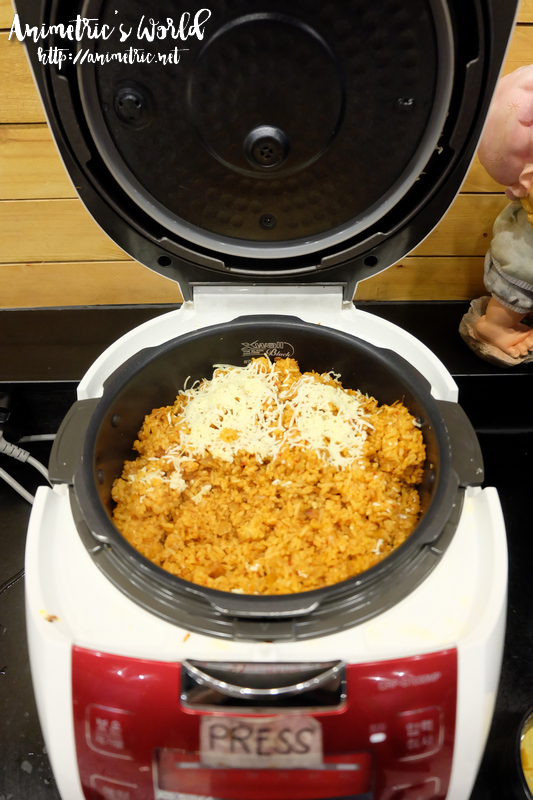 Unlimited rice from the rice cooker come in 2 variants: Kimchi Rice and Plain Rice.
Guess what, they also offer unlimited Korean instant noodles which you can make by yourself. It comes in 2 variants. Just open a pack, put into the foil pan, and then add hot water from the dispenser.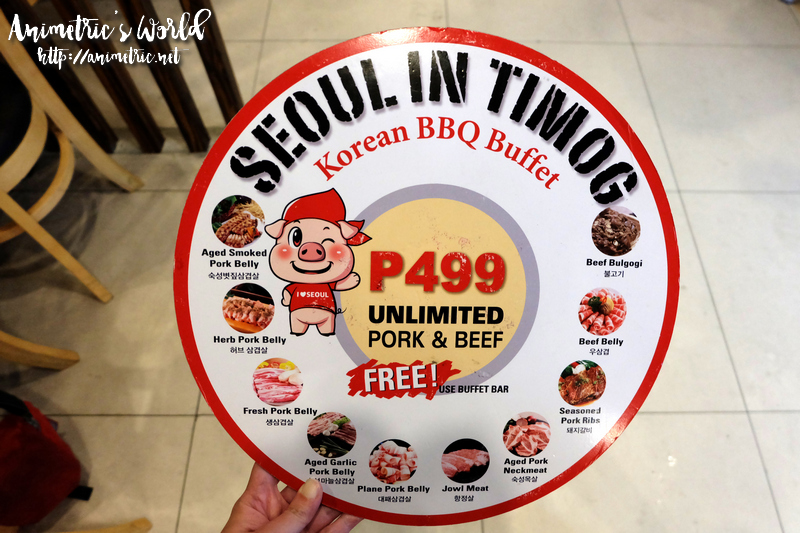 Seoul in Timog offers 10 different kinds of meat.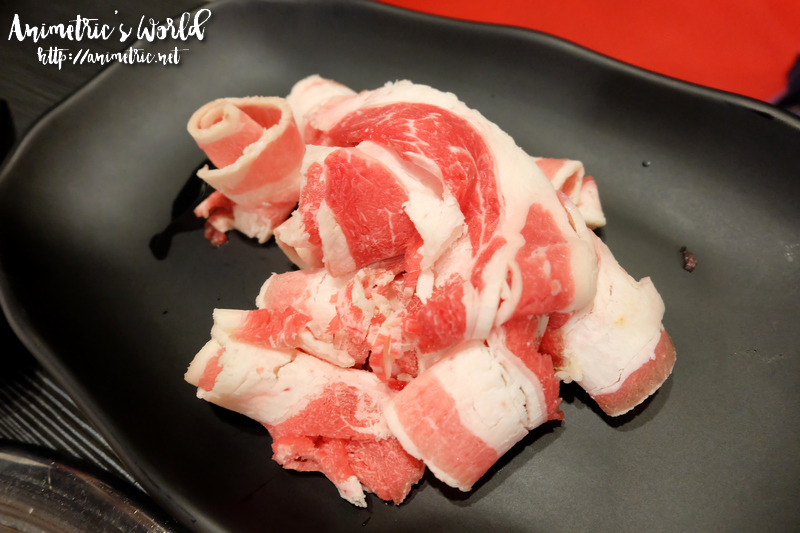 Our favorite was the Beef Belly.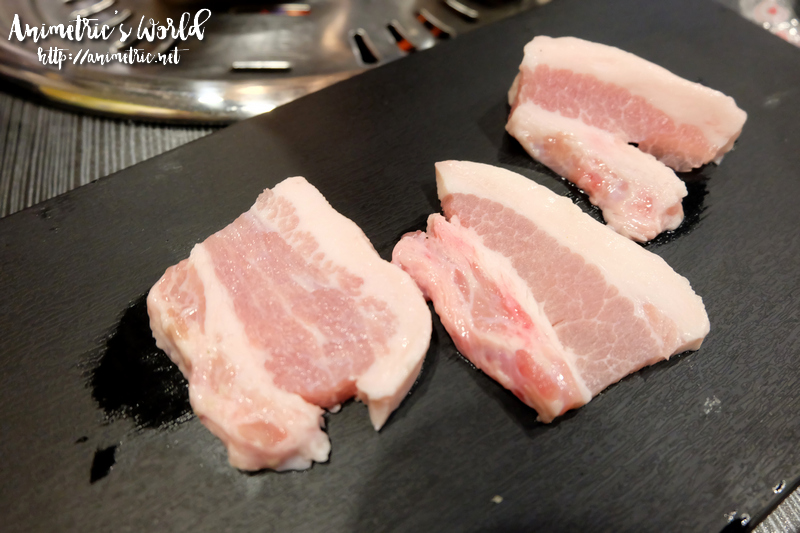 There were a few kinds of Pork Belly, I'm not sure which kind this was lol. I found their Beef Bulgogi too sweet.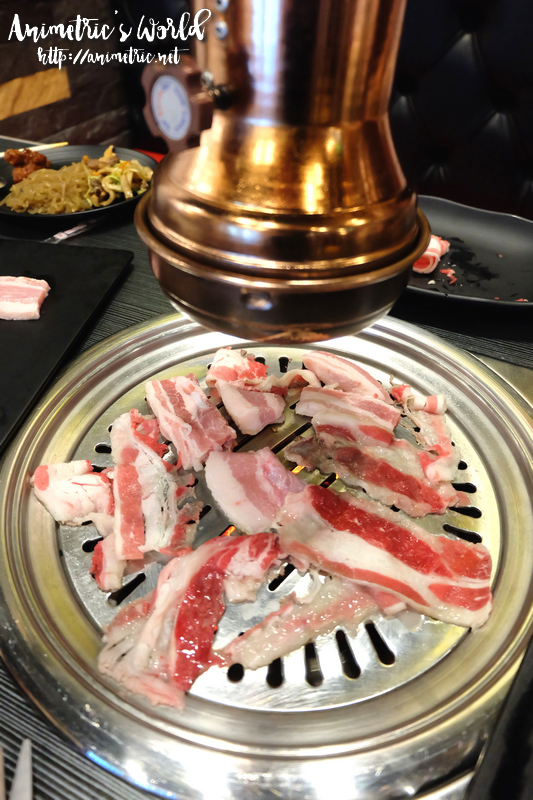 All the tables are equipped with a charcoal grill.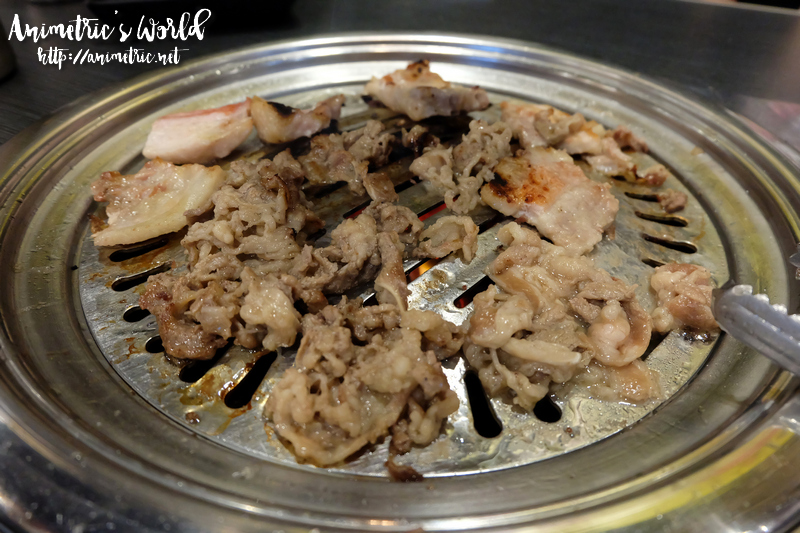 The meats are of decent quality. My kids remarked that they like this place better compared to the last Korean BBQ place we tried.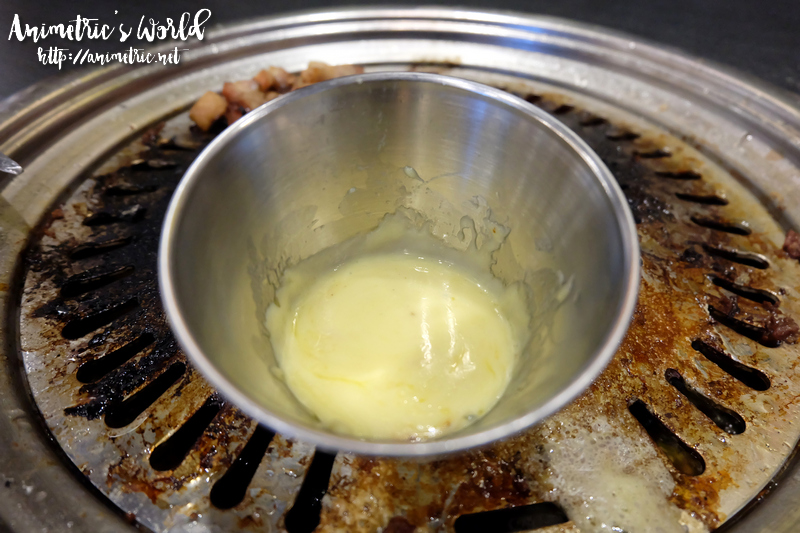 All the tables have a metal bowl filled with quickmelt cheese which you're supposed to heat on the grill. When the cheese melts, you can dip your food in it.
Seoul in Timog's rate is P499 per person for unlimited BBQ and buffet. They have a lunch promo which offers 10% off that rate, so at the moment it's P449 per head at noon. They keep very long hours — 11am to 7am. You still smell like BBQ after eating here but not as much as the other places. They also sell Korean ice cream (Melona etc) at around P50 per bar. Another plus is ample parking. If the slots in front of the restaurant are already filled, you can park in the basement. I know one thing — we'll surely be back! Thanks to my friend Perry for the reco.
Seoul in Timog
G/F South Insular Condominium
61 Timog Ave., Quezon City
277-0774
Like this post? Subscribe to this blog by clicking HERE.
Let's stay connected: