For a shopaholic like me, multiple payment options are always a welcome thing. It used to be that whenever we make payments we use cash, credit cards, or checks. Now we can also use our cellphones. This is for those times you forget your wallet but not your phone, lol. Your phone can now be your wallet too!
Last December, I gave PayMaya QR a spin when I went shopping at The SM Store. I had a blast!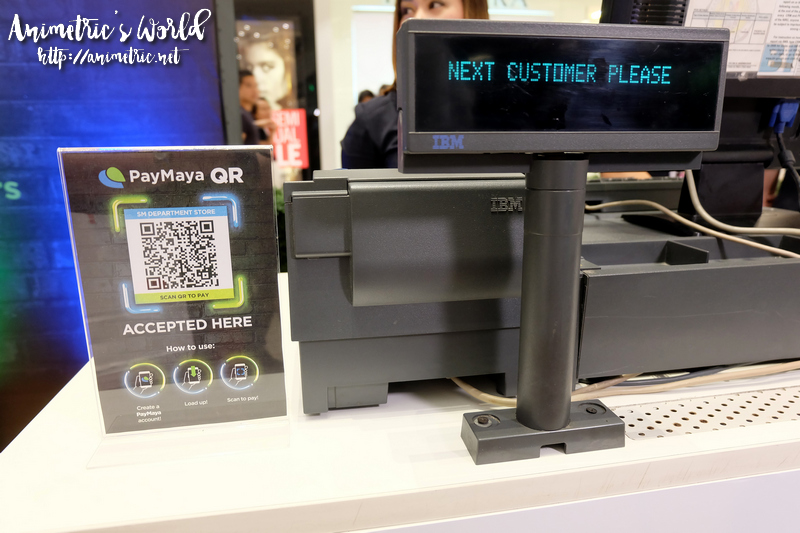 There were dedicated Mobile Pay lanes with a lot less people than the regular cashiers. I was in and out in less than an hour in the middle of December… on a weekend! Considering know how crazy it gets in malls, especially The SM Store, during the holiday season, I was impressed. All you have to do is open the PayMaya app and then scan the PayMaya QR symbol displayed on the counter. Enter the amount you need to pay and click the pay button. You're good to go!
PayMaya and The SM Store have made their partnership official in a launch event held yesterday at the SM Mega Fashion Hall.
Getting a PayMaya account is easy. Just download the app from Google Play or App Store and register for an account using a Philippine mobile number. Then load up! You can do so at SM Business Services inside The SM Store, 7-Eleven, Palawan Pawn Shops, Shopwise, etc. There's an entire list of loading options listed in the app.
Now is the perfect time to try this revolutionary new way to pay. PayMaya will be giving shoppers a 10% rebate (up to P100 per branch per day) whenever they use PayMaya QR at all branches of The SM Store. This introductory promo will run from now until April 15, 2018. For every P1,000 spend, shoppers also get the chance to win an iPhone X!
Like this post? Subscribe to this blog by clicking HERE.
Let's stay connected: