I was all set to cook steak for dinner the other day when I realized we had already run out of steak sauce. The way we have steak at home is super simple — it's just seasoned with salt and pepper then pan-fried until cooked. No more, no less. Then we have some A1 Steak Sauce on the side for a bit more flavor. Anyhow, we were out of sauce and the supermarket closest to us is Robinsons Supermarket at Robinsons Magnolia.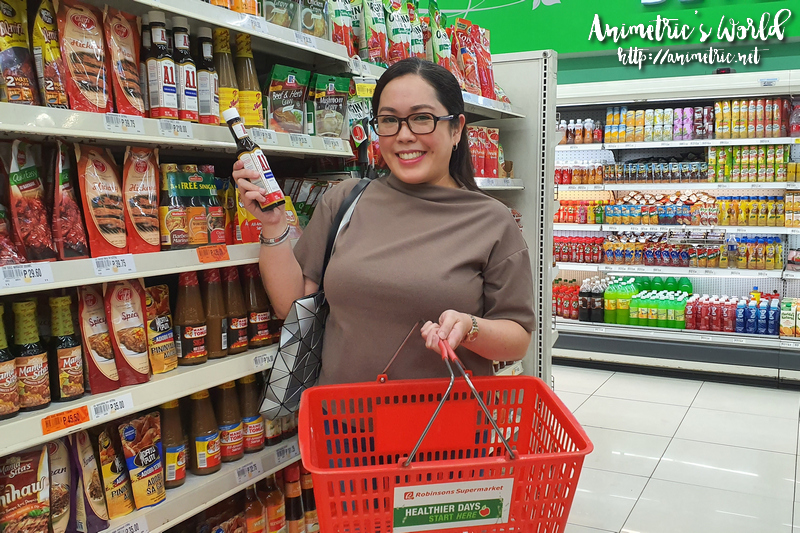 Now Robinsons Supermarket is one of the PayMaya Preferred stores. If you spend at least P500 at Robinsons Supermarket, you immediately get P100 cashback. You can avail of this perk once a week this whole month of December.
So I immediately went for the steak sauce. It's priced at P218. I picked up a few more items (cotton buds, dishwashing liquid, etc) we use at home until I reached P500. Getting P100 cashback from my P500 purchase means I'm earning back 1/5 of my bill, so in effect I'm taking home P500 worth of stuff for P400. I'll be getting more for less from my weekly trips to the supermarket. Awesome deal, right?
True enough I got my P100 cashback right after I clicked Pay on my PayMaya app. What's more, I got an additional 1% cashback on top of the P100 cashback from Robinsons Supermarket. My total rebate was P105 for the P504 I spent. If you're luckier than I am, you might be able get 10% or 100% more cashback instead of the 1% I got.
PayMaya is the preferred payment option not just at Robinsons Supermarket but also at Landers Superstore, Rustans Supermarket, Wellcome, and Shopwise. PayMaya Preferred stores also include gas stations (Metro Oil, Total, Power Fill, and Marz Fuel), fast food places (Bonchon and KFC), and establishments like Mercury Drug, Toys R Us, and Robinsons Department Store. You can avail of instant perks from PayMaya Preferred stores just by using scan-to-pay.
Don't have PayMaya? Download the app for free from the App Store and/or Google Play. All your recipients has to do to receive their digital aguinaldo is to download the PayMaya app on their cellphone. Don't forget to use my code ROWENAPAYMAYA to instantly get an extra P50 for your Christmas gift-giving! Visit https://www.paymaya.com/deals for more of their promos.
Basta grocery shopping, don't pay cash. PayMaya!
Like this post? Subscribe to this blog by clicking HERE.
Let's stay connected: