Last Thursday, I went to the exclusive VIP preview of the Big Bad Wolf Book Sale. I know how crazy the crowd can get when they open to the public, so I had to go. Just my luck that Catriona Gray was having a homecoming parade in the area at 2pm so I could not stay long. I was there by 10am, the official opening time. I knew I would have to leave before 2pm so that meant I would not be able to leisurely browse through over a million books.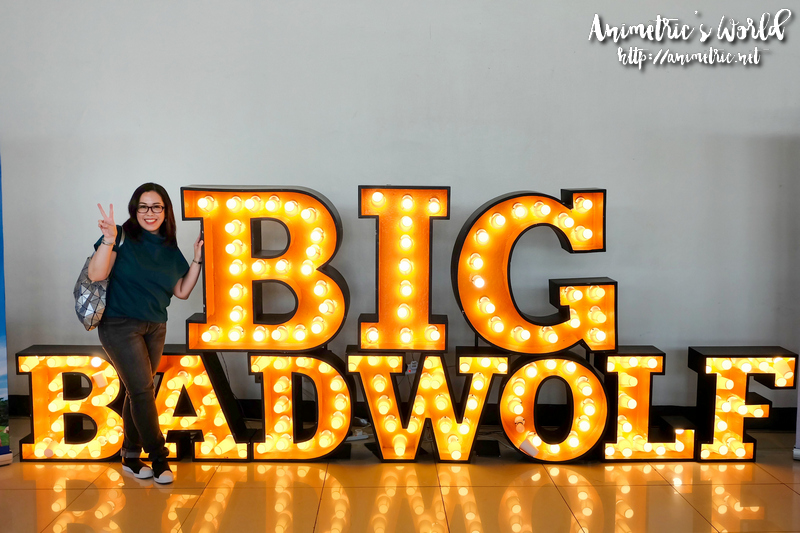 My hubby and I went on their 2nd to the last day last year at around 6am. It was pretty relaxed and we easily navigated through the whole place.
Anyhow, the Big Bad Wolf Book Sale occupies the entire ground floor of the World Trade Center so expect to spend hours going around. You'll see countless tables with stacks of books like the ones above. Given that, here are a few tips to get you started:
Wear comfortable clothes and shoes.
Bring a wheeled trolley-type piece of luggage for your haul. I brought an eco bag thinking it was enough but no… I ended up with 2 super heavy bags I couldn't carry. I had to borrow a pushcart to take everything to the car.
Prepare to spend hours going through the books and lining up to pay.
Don't bring babies and toddlers. Older kids (maybe 8 and up) may be fine, but small kids will not appreciate the endless walking and possible queue time for paying.
Go during a weird time so it's not so crowded… I dunno, maybe 4am? It's open 24 hours after all.
If buying gifts, have a list of people you're buying for.
I spotted a lot of boxed sets… Dork Diaries (P2,350), Goosebumps (P1,350), Paddington Bear (P1,950), etc.
There are also a lot of tin sets like this My Little Pony (P290) set which allows you to create 3D models. It's really a good venue to shop for birthday and Christmas gifts for the kids in your list. We were told during the presscon that children's titles will be dominating this year's Big Bad Wolf Book Sale.
There's an insane selection of cookbooks. I actually spent a lot of time in this section because I wanted to take so many titles home.
This is actually a pizza recipe book.
The packaging and presentation are so cool so it makes a pretty awesome gift. They have uniquely presented books for craft beers, chocolates, and lots more.
I don't really like Nutella but this caught my eye nonetheless. Can't believe it's just P160!
There are a lot of fashion and beauty titles too.
They have every book imaginable!
I got my kids this one, I hope they can make use of it.
Arts and crafts people will have a ball too. I was actually looking for The Art of War by Sun Tzu as requested by my son, unfortunately a staff member said they don't have it.
My cart was full in no time! I just kept grabbing stuff lol.
After filling your cart, you have to proceed to another section of the World Trade Center to pay. Since it was VIP day, the lines were not really long.
Anyhow, these are what I ended up buying. Both Beginner's Guides come with materials — pencils for the Drawing book and watercolors with brushes for the Watercolours book. I also got a few Adventure Time journals (3 total) for gifting, although my daughter did keep one. All the above books went to my daughter lol.
Since I'm the cook at home, these are all mine. I hope I can broaden my repertoire of dishes with these… and maybe lose weight in the process hahahaha!
These are all for gifting although I'm so tempted to open the Cath Kidston and J.K. Rowling sets.
The Cambridge Advanced Learner's Dictionary is for the kids while the 2 AR (Augmented Reality) books are also for gifting.
Now both of these are for my own reading pleasure. I've been obsessed with Greek Mythology ever since I was a child and Neil Gaiman is like one of my literary idols. I'm already halfway through Percy Jackson's Greek Heroes and I'm enjoying it immensely. It's very funny and it beats having to read and decode Homer's Iliad and Odyssey.
This is something of an impulse buy. The back cover describes this cookbook as being written by a female French chef, Anne-Sophie Pic, who was able to earn 3 Michelin Stars. I've gone through it and wow, the difficulty level is off the charts. I might try some of her children's dishes but they're far from simple too. The original SRP is US$60 so I guess it's still worth it.
The Big Bad Wolf Book Sale will run from now until March 4, 2019 at the World Trade Center. It's open 24/7 so feel free to drop by literally ANY time. Entrance is free. Good thing it's a long weekend! They will be continuously replenishing the books for the duration of the sale so don't you worry about them running out. If you pay via PayMaya, you can get a rebate of either 1%, 10%, or 100% — how awesome is that???
Will you be visiting the Big Bad Wolf Book Sale?
Like this post? Subscribe to this blog by clicking HERE.
Let's stay connected: