For today, I'm sharing with you two of Althea's newest product drops. I find them so timely because these are skin hydrating products which are perfect for the hot summer months. You may think that since your skin gets so oily and humidity is high during the summer months, you don't really need moisture. It's quite the opposite though. The sun can rob your skin of moisture, contributing to premature aging. You need to hydrate your skin all year round.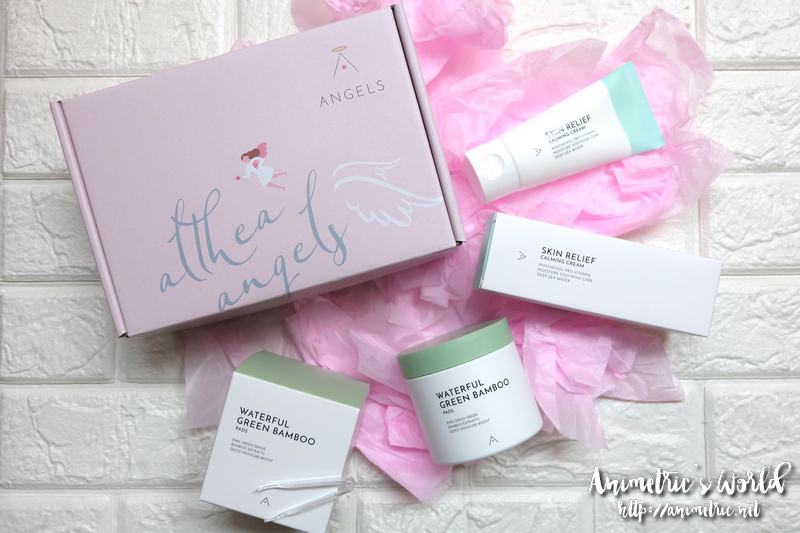 So the two new products I'm talking about are Althea's Waterful Green Bamboo Pads (P700) and Skin Relief Calming Cream (P560).
Waterful Green Bamboo Pads are moisture pads that prep and hydrate skin in one step. Its main ingredient is bamboo extract, which is rich in minerals and amino acids.
One jar contains 80 pads. That's 80 days (almost 3 months) if you use the product once a day.
The pad is a thin cotton fabric that's totally soaked in the solution. You can use this in 2 ways — as a toner or as a mask. As toner, simply wipe onto the skin. As a mask, place pads on target areas and allow to sit for 10-15 minutes. I actually use it more as a mask after my regular toner. I love how it makes my skin perfectly hydrated, smooth, and firm instantly.
The second product is the Skin Relief Calming Cream. This keeps sensitive skin calm and cool while repairing damage caused by irritants and environmental pollutants. I think it's a great after sun cream and/or summer moisturizer. It's formulated with panthenol and a soothing complex made with 5 plant extracts which strengthen the skin.
The cream's texture is light and watery. It also has a light, fresh scent. It's really ideal for the summer months. Skin is moisturized but not sticky or greasy after application. I use this all over the body, not just my face.
Took this photo after using the Waterful Green Bamboo Pads. I only washed my face and used toner prior. I love how smooth, firm, and moisturized my skin is every time I use this. You can store it in the refrigerator for maximum cooling effect.
Both of these products are available at Althea. Have you tried shopping at Althea? I have a 20% off voucher you can use HERE — maximum discount is P200, so you can make the most of it if you order P1,200+ worth of items.
Like this post? Subscribe to this blog by clicking HERE.
Let's stay connected: