I got a Zomato Gold membership last January. The ticket price was P500 for 12 months membership. I used a friend's referral code and got 20% off so I paid only P400. But before anything else, what is Zomato Gold? Zomato Gold is Zomato app's membership program which lets you enjoy either 1+1 on Food or 2+2 on Drinks at a Zomato Gold partner restaurant. That's Buy 1 Take 1 on food and Buy 2 Take 2 on drinks. You can download the Zomato app for free from the App Store or Google Play.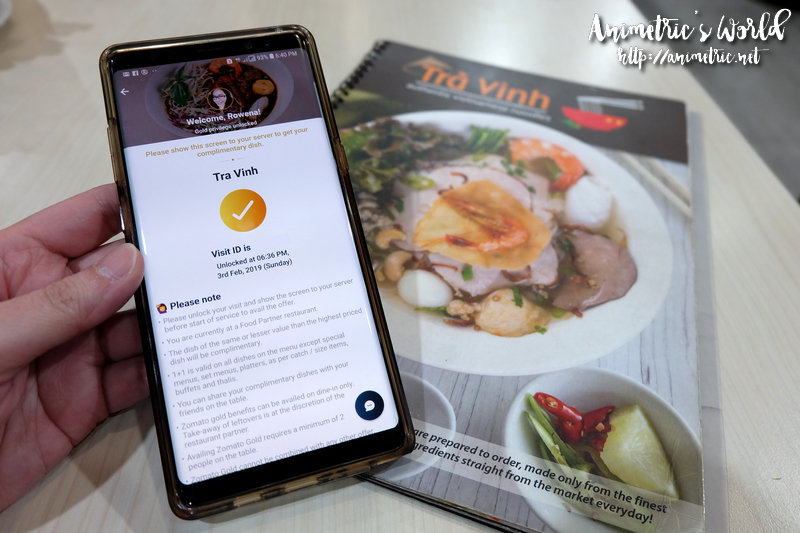 Since we eat out a lot, I figured a Zomato Gold membership would come in handy. We put it to a test for the second time during dinner last Sunday at Tra Vinh. The first time we tried using it was at Isaribi, a Japanese restaurant in the Tomas Morato area.
Our Zomato Gold experience at Isaribi was disappointing to say the least. I think more than half the menu was off limits for the 1+1 Food deal. I tried ordering a bento and was told meal sets are not included in the Zomato Gold promo. So I tried ordering a rice bowl. Again, I was told I could not. The server said food for sharing cannot be included as well. I told her but a rice bowl is only GOOD FOR ONE PERSON. She was adamant and spouted more nonsense about how it is food for sharing. The ending? We got a free yakitori stick worth P60 for free from Isaribi for Zomato Gold 1+1 Food.
I don't think we will go back to Isaribi ever again because apart from the Zomato Gold issue, service was terrible. We ordered Takoyaki and they wouldn't start making it until 30 minutes after we ordered. The ingredients were just laid out in front of us. It was so strange.
Anyhow, we tried using Zomato Gold again at Tra Vinh. This time, there weren't any nonsensical restrictions. We were just told that 1+1 Food can't be applied to orders for Large bowls. You can avail for Small and Regular bowls, which was okay. Desserts are also not included, which makes sense because desserts are the cheapest things on the menu so you won't even feel the 1+1 Food if you happen to order a small dessert.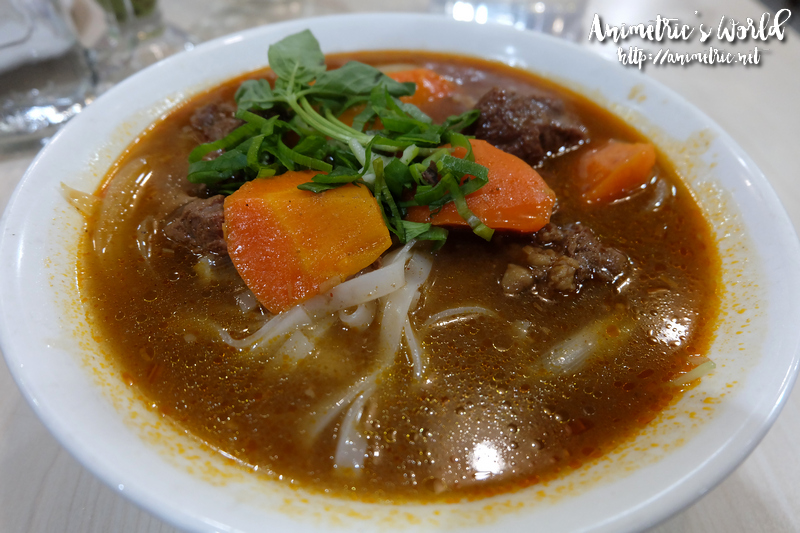 I ordered Braised Beef Noodle Soup (P230). It's rich, hearty, and very flavorful. I felt I was eating beef stew. This is good for warming you up on cold days or nights.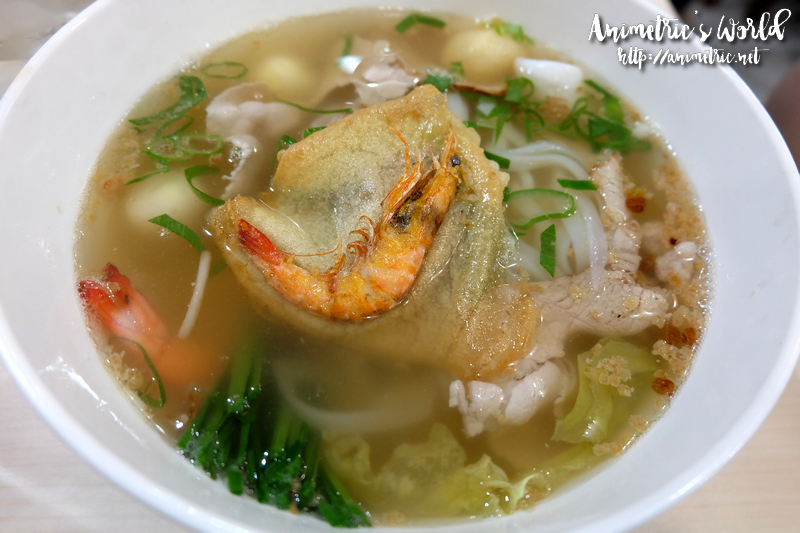 My hubby and daughter decided to share a Large bowl of Tra Vinh Special Noodle Soup (P299). Both complained it lacked flavor and depth.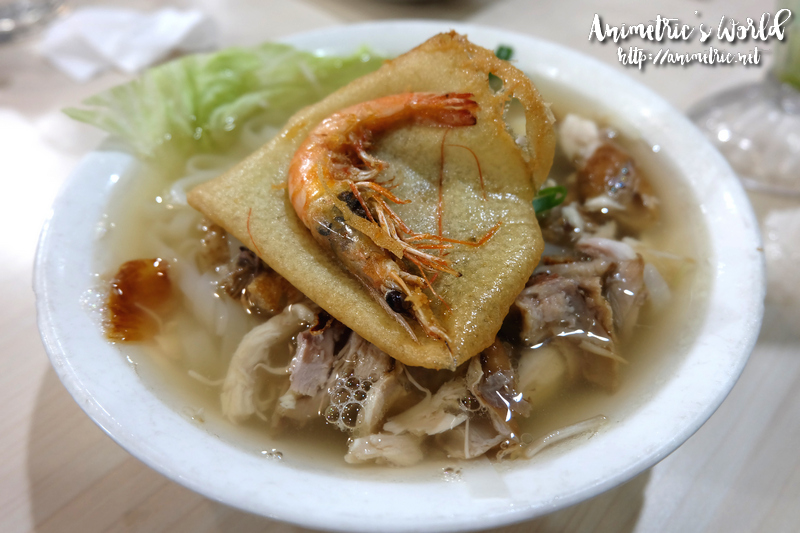 Our son ordered a Small bowl of Chicken Noodle Soup (P150). He didn't like it either.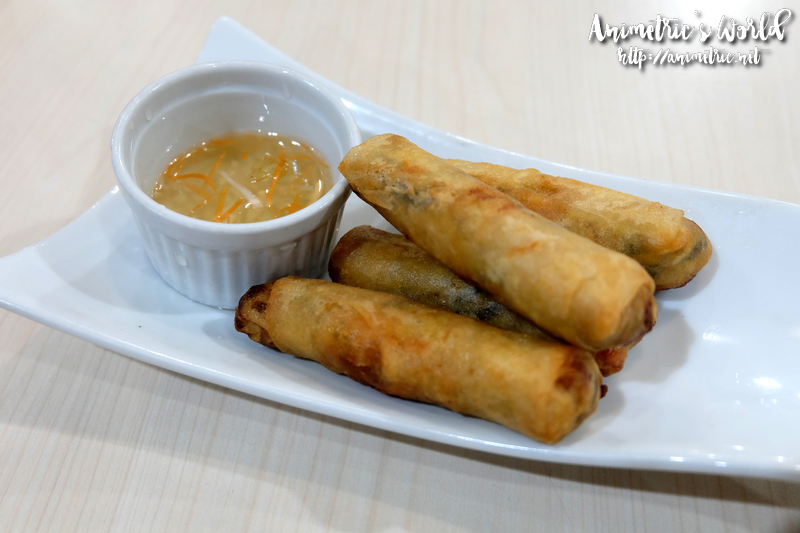 We also ordered Fried Spring Roll with Pork (P170). Everyone agreed it was good. This became +1 dish, my order of Braised Beef Noodle Soup was the first dish. I appreciated that they chose the dish with the 2nd highest price instead of the cheapest to give as a freebie.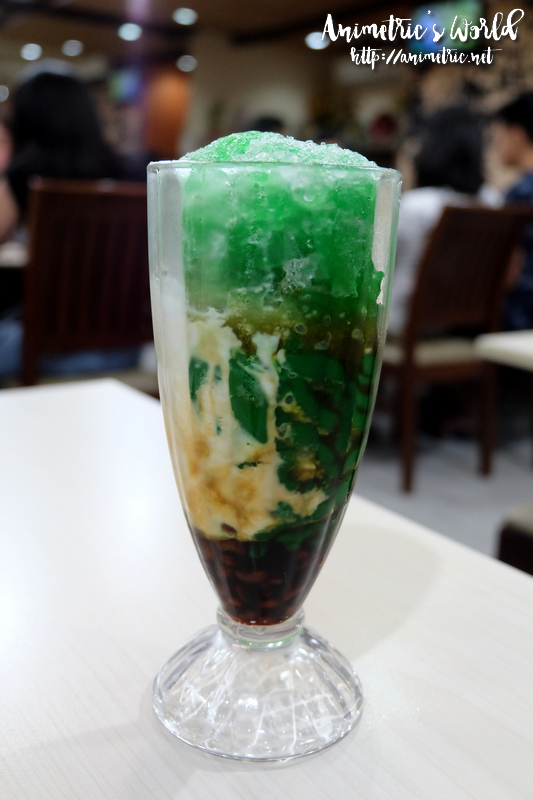 Hubby and I each ordered Iced Chendol (P120). I kind of like it better than Halo-Halo because the combination of coconut milk, palm syrup, and pandan gives it a unique flavor that is not overly sweet. The green stuff you see are the Chendol, made from green rice flour.
I have read about how people have recouped their P400 or P500 Zomato Gold subscription fee in one sitting. I guess that's possible if you are dining at a more upscale establishment.  Say you order two salmon dishes worth P500+. You would've already gotten back what you paid for.
The good about Zomato Gold:
You can have several Zomato Gold members on the same table and they can all use the 1+1 Food or 2+2 Drinks privelege at the same time. So if hubby and I both have Zomato Gold and we eat with the kids, we pay for 2 dishes and get 4 dishes.
There are currently over 500 restaurants tied up with Zomato Gold.
Zomato Gold has a referral system wherein you can get a 20% discount off the current membership price (it's usually P500 unless there's a promo rate) if you enter a friend's referral code. Mine is ANIMETV. So if you decide to get a Zomato Gold membership, just enter ANIMETV as the referral code and you will instantly get 20% off (pay only P400 if the membership price is P500). In turn, once you become a member, you will be given your own referral code. If anyone uses it you get a 1 month extension on your membership.
The bad about Zomato Gold:
Some partner restaurants have a lot of restrictions for the 1+1 Food and 2+2 Drinks, like Isaribi.
If you eat at cheaper places it may take a few meals to recoup your P400 or P500.
There has to be at least 2 people dining for you to be able to use Zomato Gold. It's not for solo diners.
Some restaurants go on and off quite a bit. For example, your favorite restaurant is a Zomato Gold partner when you sign up. That may not be the case a week later.
The "Dine like an Influencer / Queen / Whatever" social media campaign is greatly exaggerated. It's just 1+1 Food and the freebie is the cheaper dish. One free dish or 2 free drinks do not make a feast lol. Plus it's NOT EVEN HARD to get a slot, I don't think there are really 30,000 people on queue. I was able to sign up and pay IMMEDIATELY the moment I decided I wanted to try it.
What do you think? Is Zomato Gold for you? If you're going to sign up, you can get a 20% discount on the membership fee by using my code ANIMETV.
Like this post? Subscribe to this blog by clicking HERE.
Let's stay connected: