Not everyone is aware of Facebook's "Other" folder in Messages. Quite recently, one of my friends failed to receive a winning notification for a contest she had joined. The prize was a high-end smartphone worth nearly P20k. By the time she found out (many many weeks later), her winning had already been forfeited and another person had been awarded the prize. I was the one who told her about FB's "Other" folder. But it was already too late.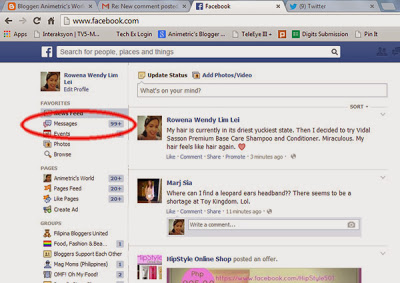 FB alerts you whenever you get a PM (Private Message) right? You have your own mailbox of sorts labelled simply as Messages.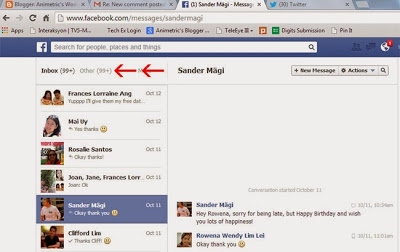 When people connected to you send a message, you see their names and messages in your Inbox when you click on Messages. However, there is an un-highlighted portion simply marked as "Other" right beside Inbox. This is where messages of people who are not directly connected to you usually go. You don't get a notification. It silently finds its way there. Most people who are not told about it don't notice it. Also, it's not visible via the FB app so if you're always accessing FB on your cellphone or mobile device, you probably will not see it. It can only be seen when you are in full FB mode on your browser (mobile or not).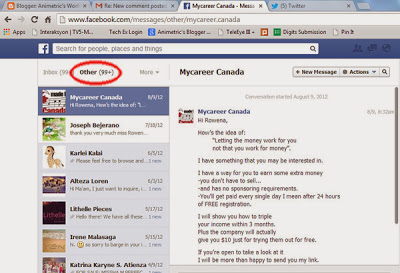 Click on "Other" and you will most probably see messages dating all the way back to the last couple of years. Most of them are spam but not all. In my case, aside from spam, there were messages from blog readers and strangers. There were a few invites too.
It may be good to check your "Other" folder once in a while. I hope this is helpful. 🙂

Like this post? Subscribe to this blog by clicking HERE.
Let's stay connected: