I had a dinner date with the Mi Bunny last week, hahaha! Well actually, it was a dinner get-together with the folks from Xiaomi. They were introducing their newest model, the Xiaomi Redmi 1S.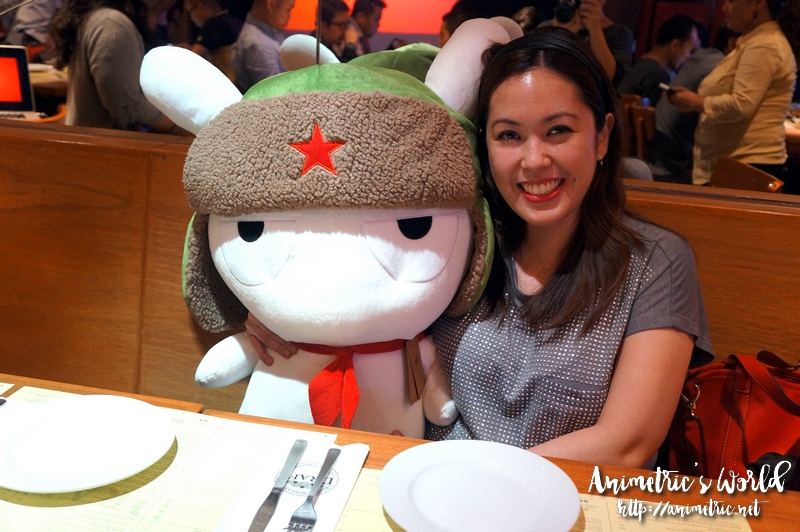 Later in the evening, Xiaomi VP Hugo Barra himself revealed two things: MIUI 6 (Mi User Interface, we're using MIUI 5 right now) and the Redmi 1S. The Redmi 1S is simply the best smartphone in the P5k price range:
Dual Sim with 1.6 GHz quad-core Qualcomm Snapdragon 400 processor
1GB RAM / 8GB Flash Memory
8MP rear camera / 1.6MP front camera
Mi Sound Hi-Fi System
1080p video recording
Surprise! I was given a brand spanking new Xiaomi Redmi 1S unit to review. I shall unbox so if ever you decide to grab one off Lazada tomorrow, you know what to expect. 🙂
It's available in different colors but I got Metal Gray to review.
I love the premium look and feel of Xiaomi products.
Simple and straightforward, as always. You get the phone, USB cable, and charger. All the extras are optional — cases, earphones, etc. and can be bought at Lazada.
Here's the back view of unit.
Here's the Redmi 1S (above left) and my Mi3 (above right) side by side.
Mi3 (above left) and Redmi 1S (above right).
Even if it's smaller than the Mi3, it's thicker and heavier.
Yup, the Mi3 is slimmer than this.
The Xiaomi Redmi 1S will be available at Lazada tomorrow (Sept. 4, 2014) for a very affordable P5,599 starting 12nn.
Yay I got to meet Xiaomi's Hugo Barra! This is definitely one of the highlights of my year. I actually asked him about the disturbing news circulating online, about Xiaomi phones transmitting data to China. He said that since Xiaomi phones have a messaging service similar to WhatsApp, Kakao, Line, Viber, etc. the phone has to transmit user data to the server in China for the messaging service to work. The other messaging apps do the same thing. But for everyone's peace of mind, Xiaomi has decided to turn this feature off for the time being.
I'm really looking forward to the Xiaomi Note, Xiaomi Mi4, and Xiaomi MiPad!
Like this post? Subscribe to this blog by clicking HERE.
Let's stay connected: