Sulwhasoo is not a cheap brand. I had been a Laneige user from my mid-30s to early 40s and I remember thinking that surely given my age, I would be needing a more potent brand of skincare. I decided to switch to Sulwhasoo. After all, I had nothing to lose since I wasn't getting any younger. Given Sulwhasoo's pricier product selection, I had to be sure before making a commitment. Luckily, there were a lot of sample kits and sample-sized products being sold on Shopee and Lazada.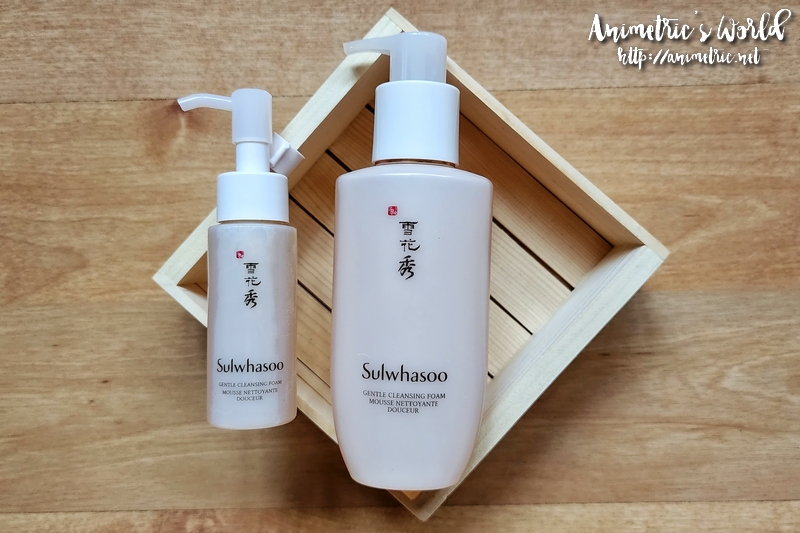 I have used 3 different lines of Sulwhasoo products in the last 5 years and through all of them one thing has remained constant. It's the Sulwhasoo Gentle Cleansing Foam which I use to wash my face morning and night. It's always the first step in my daytime and nighttime skincare regimen. COSRX Good Morning Cleanser was what I was using before discovering this. COSRX Good Morning Cleanser is actually an excellent face wash which cleans very well and doesn't dry. If you're on a budget, it's the more practical way to go since it's just ₱300+ for a 150ml tube. Oh but after I tried Sulwhasoo Gentle Cleansing Foam there was no going back. Sulwhasoo cleans just as well with the added benefit of making your skin feel luxurious… like a million dollars… right after washing. I swear, I continuosly try out various facial washes and NOTHING compares to this.
I usually buy the 200ml bottle from Sasa during sales and I've gotten it for as low as 700+. However, if you are unsure and want to try the 50ml bottle first there are a few sellers who carry it — Pink Cat on Lazada has it for ₱269. It's ₱295 from a Korea-based seller.
Okay so this is the first Sulwhasoo line I've ever used, the Sulwhasoo Essential Line. If you're in your 30s to early 40s, this can work for you. This Sulwhasoo First Care Essential Set from Sasa on Lazada has everything except the Concentrated Renewing Ginseng Serum which I added later on. The order by which you will use it is Cleansing Foam –> First Care Serum –> Balancing Water –> Ginseng Serum (if you have it) –> Balancing Emulsion. Make sure you use eye cream, any eye cream of your choice will do. There is a 4-pc sample kit of this line from Korea selling for ₱679.
I graduated to the Sulwhasoo Ginseng Line which is better for older women and those with dry skin since it's a lot more moisturizing than the Essential Line. Unfortunately the Ginseng products (save for the serum) are too heavy during the hot summer months (which is practically half the year) in the Philippines. I promptly switched to the Sulwhasoo Timetreasure Line which is their highest end anti-aging line. I'm now in my late 40s and so I think this is more appropriate for me. It's surprisingly lighter than the Ginseng line which makes it better suited to our hot and humid climate.
Unfortunately both the Ginseng and Timetreasure full product sets are currently out of stock from Sasa and the Korea-based sellers I buy from. The good news is, the Sulwhasoo Timetreasure Sample Kit (the full-sized version is around ₱7k+) is in stock in Korea. It's only ₱2k so it's a smaller investment if you want to try the Timetreasure line. It's pretty good value for money since the serum and eye cream are included as well.
I check Sulwhasoo stocks from my favorite sellers periodically — I do this before I run low on something. However, I try to time my orders during sales so I can get a better deal. For items that are hard to come by, I usually don't wait for sale dates since I don't know when and if it will be restocked.
Like this post? Subscribe to this blog by clicking HERE.
Let's stay connected: