Have you been in a motorcycle accident recently?
Motorcycle accidents can be devastating and life-altering. You may have suffered serious injuries, lost wages due to time off work, or experienced emotional trauma. We understand the pain and suffering that motorcycle accidents can cause, and we're here to help. This article will provide you with the information and resources you need to get back on your feet after a motorcycle accident. We'll discuss the necessary steps for filing a motorcycle accident claim, how to seek medical attention for your injuries, and what compensation you may be eligible for. To get back on track after your motorcycle accident, keep reading!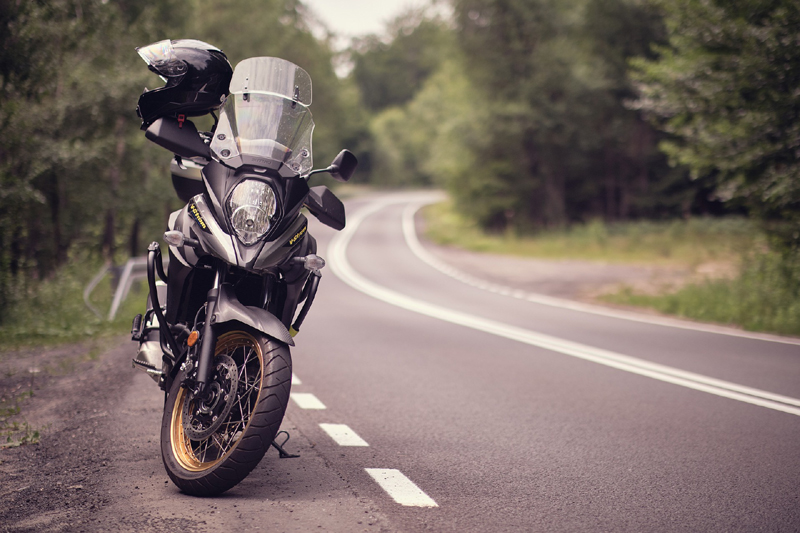 Motorcycle accidents and their consequences
Motorcycle accidents, unfortunately, happen all too frequently and seldom turn out well. Whether it's only a broken bone or two or something much more tragic, dealing with the consequences of these unfortunate incidents can be a long and painful process. One must consider hospital visits, physical therapy, time off of work, and other hardships that may have to be endured due to the accident. Of course, this is to say nothing about the emotional impacts of the experience.
If you ride a motorcycle, make sure that you are up to date on all safety gear necessary for your protection, such as helmets and boots. Be sure to learn all applicable laws as they vary from place to place, as ignorance in this area can lead to injury and legal charges.
Steps to take after a mtorcycle accident
Surviving a motorcycle accident can be traumatizing and difficult, but the first step to coping is staying calm. Evaluate your surroundings and make sure you're in a safe area. Immediately call for help if needed or the authorities to remove any debris from the road if possible.
Do not move from the scene until it has been cleared unless there is immediate danger present, such as severe weather, or hazardous material such as leaking fuel, in which case seek safety as soon as able. Even seemingly minor accidents require:
Police reports
Photographs of the scene
Witness contact information
Insurance documentation from all involved
Once you've called the authorities, make sure you check in with the others involved in the accident but only do this if you are ok to move yourself. Don't put yourself at risk to help someone else.
It can be overwhelming to take on this task without professional help, so contact a qualified attorney who specializes in cases like yours. Seeking legal advice shortly after a motorcycle accident will give you peace of mind that all applicable benefits are taken into account while ensuring your rights are protected throughout the process.
Considering a lawyer
After a motorcycle accident, you may be left feeling confused and overwhelmed. Depending on the severity of the incident, a lawyer can be incredibly helpful. They can guide you through the legal process, help build your case and communicate with insurance companies. According to this motorcycle accident lawyer in Charleston, WV, they also understand the various laws associated with motorcycle accidents. This makes it easier for justice to be served.
Engaging an experienced attorney doesn't have to be intimidating or expensive either. Many are willing to make flexible payment arrangements or work on a contingency basis, so you don't have to deal with the financial stress of litigation at such a difficult time.
When deciding who to involve after a motorcycle accident, a lawyer should certainly remain top of mind.
Seeking medical attention after a motorcycle accident
Motorcycle accidents can happen in the blink of an eye and often result in serious injury. After a motorcycle accident, it is essential to seek medical attention immediately, even if you don't think your injuries are extreme.
Early medical care can help detect:
Fractures
Internal bleeding
Neurological damage
Other problems you may not be aware of
Furthermore, proper medical documentation is necessary for filing insurance claims and taking legal action against negligent drivers. So if you ever find yourself involved in a motorcycle accident, act quickly to seek medical treatment before anything else.
Be sure to take the proper steps for pain relief and pain management such as physical therapy!
Types of compensation available to motorcycle accident victims
Motorcycle accidents are unfortunately common, and when they happen, the victims may be entitled to compensation. It's important to research what kind of compensation is available, as this can make a huge difference in the amount of help you receive after an accident.
Several different types of compensation might be provided, such as medical expenses if you're injured in your accident or pain and suffering from emotional trauma following the event. You might also collect damages if the other party is liable for what happened. Depending on your situation, punitive damages could be involved, designed to hit their pocketbooks and make sure that people learn from their mistakes. Motorcycle accident victims deserve all the help they can get. But to get it, they need to understand what they're entitled to.
Resources for motorcycle accident victims to get back on their feet
Getting back on your feet is an uphill battle if you've been in a motorcycle accident. The good news is that there are plenty of resources available to help you get the following:
Insurance benefits
Legal recourse
Medical treatment
Several nonprofits and advocacy groups also offer support services and advice for recovering after an accident, including access to:
Counseling
Physical therapy
Financial assistance
Even if all you need right now is moral and emotional support, finding someone who has been through a similar experience can be invaluable in helping you work through the trauma of an accident and emerge victorious on the other side.
Were you in a motorcycle accident? Get help today.
No motorcycle accident victim should have to face their struggles alone. However, with the right resources and research, motorcycle accident victims can access legal advice from experienced attorneys who understand the complexities of motorcycle-related law.
Whether you're looking for medical care or emotional guidance after a motorcycle accident, it is important to know your rights and seek help immediately so you can get back on track with your life in no time.
Like this post? Subscribe to this blog by clicking HERE.
Let's stay connected: