Next to Pawn Stars, our other favorite show on the History Channel is Kings of Restoration (known as American Restoration in the US).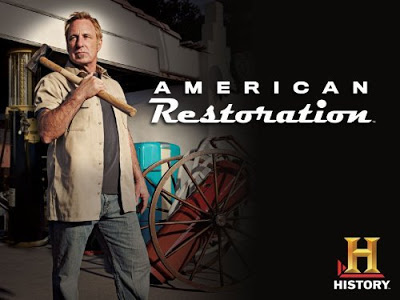 It stars Rick Dale, the owner of an antique restoration shop called Rick's Restorations. Every episode, customers would bring various vintage items like vending machines, motorcycles, jukeboxes, etc. This is Rick's opening spiel for the show — "Remember back in the day when things were made by hand, and people took pride in their work? My name's Rick Dale, and I bring these things back to life. Every restoration has its own set of challenges. There's no owner's manual for what we do, but there's no job we can't handle.". We love watching Rick's ingenuity and creativity in action when he restores anything from the most mundane to the most outrageous items on the show.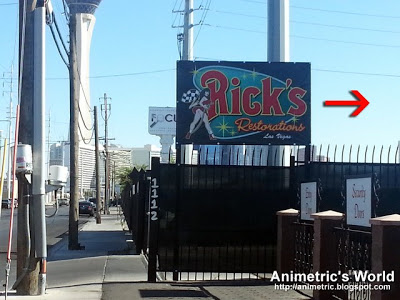 So anyway, since we were in Vegas last week, we figured it was a good time to pay Rick's Restorations a visit. It's located near the Gold & Silver Pawn Shop.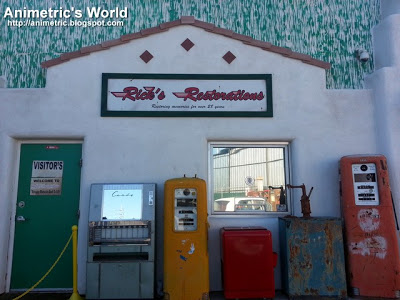 There's a visitor's entrance and there are tours going on the whole day until 5pm when they close. The tour is free. It will take you through the areas where Rick and the gang work exactly as seen on TV. Unfortunately, you cannot take photos in those areas.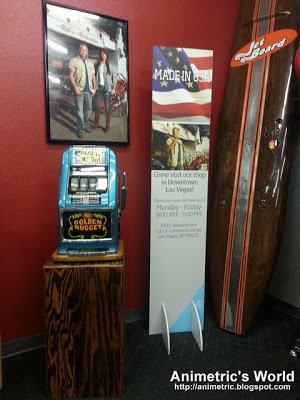 We could only take photos in the lobby area where some of Rick's restored pieces are on display. There is also a gift shop at the end where you can buy souvenirs like cool Rick's Restorations uniform-like tops, fridge magnets, posters, keychains, and more.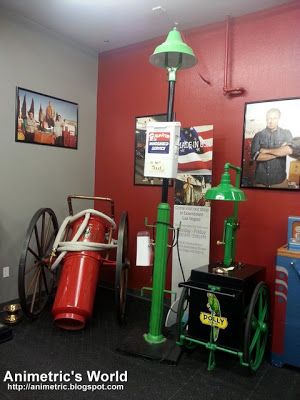 Hubby examined the items on display and remarked that the craftsmanship is truly top notch. The items were as good as new and looking or touching them would give no indication that they had been restored. The paint jobs are perfect and the attention to detail is just astounding.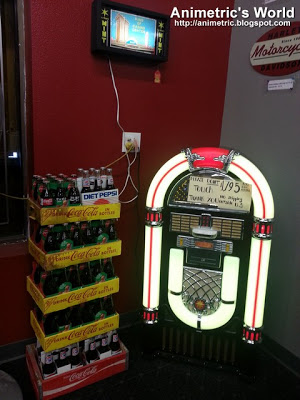 Rick actually pulled up the parking lot in his Hummer but he disappeared quickly, lol. We were told he was shooting that day. I wish we could've snapped a photo!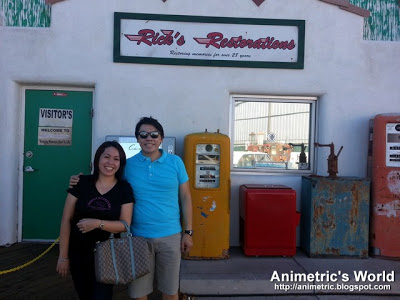 Anyhow we just had a photo opp in front of Rick's Restorations.
It was a lot less crowded at Rick's Restorations compared to the Gold & Silver Pawn Shop. We saw the sprawling yard where Rick usually stays during the episodes. I wish the kids were there to see as they also watch this show.

Rick's Restorations
1112 S Commerce St.,
Las Vegas, NV, 89102 USA
+1(702)366-7030
http://www.ricksrestorations.com/

Like this post? Subscribe to this blog by clicking HERE.
Let's stay connected: