I will start this review post with a disclaimer. I am the farthest thing from a Vice Ganda fan. In fact, I had no plans whatsoever to purchase Vice Cosmetics products. Just so happens my very good friend gave me the newest set, the Vice x Bang Collection Boxed Set (P1,995). I thought I'd try it to see if it lived up to the hype. I wasn't expecting much given how inexpensive the products were — around P200 per tube of lip color.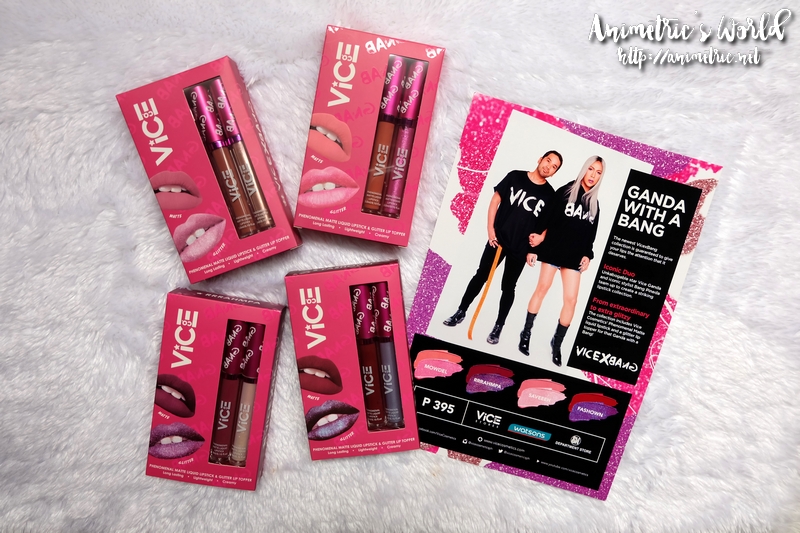 The Vice x Bang Collection Boxed Set contains four (4) sets of liquid matte lipsticks and glitter toppers… and a black logo T-shirt I didn't take a picture of. One set costs P395 and the shirt retails for P999 so you are definitely getting more um… bang for your buck if you're a fan.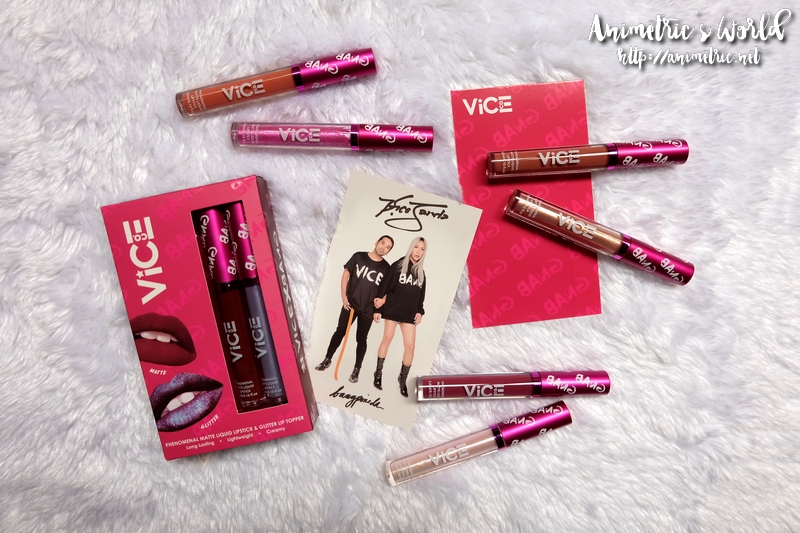 Each boxed set has a signed photo of Vice Ganda and Bang Pineda. Vice Ganda, as most of us know, is a very popular comedian. Bang Pineda is his fashion designer / stylist friend who dresses up some of today's most popular young stars. The Vice x Bang Collection features liquid matte lipsticks and glitter toppers in shades they came up with.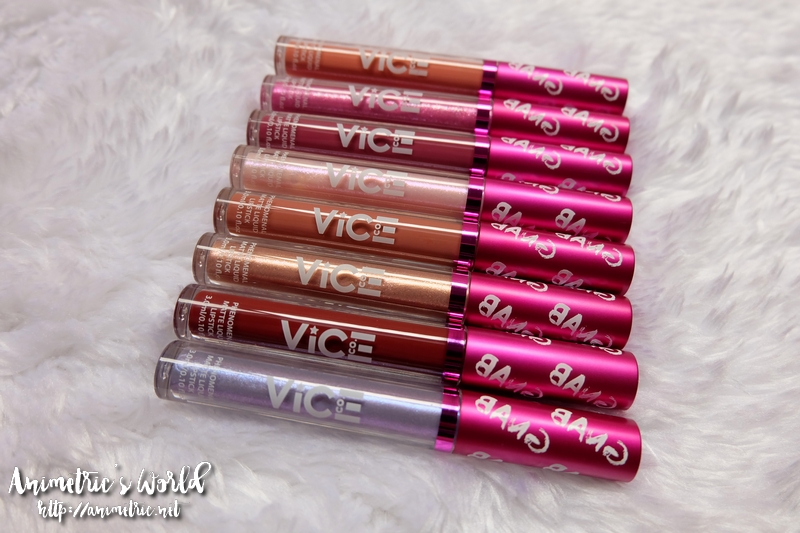 Here are all of them. 🙂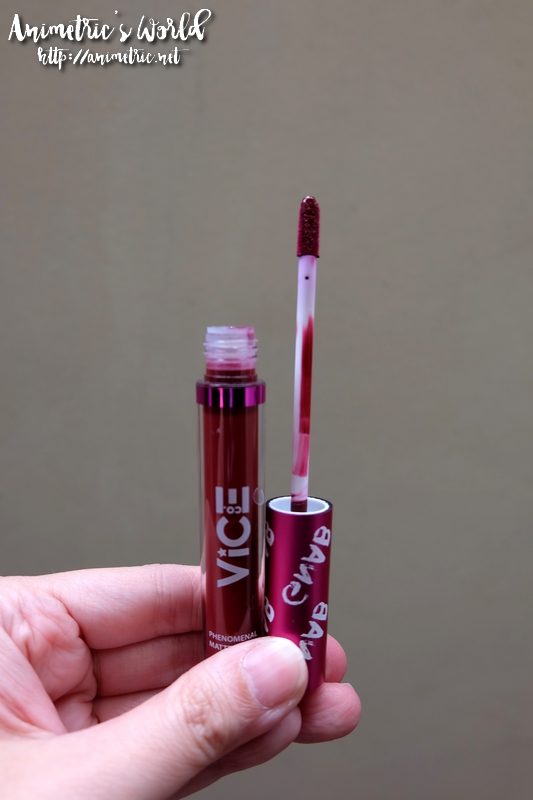 The tube and applicator remind me of Colourpop Cosmetics Liquid Lipsticks.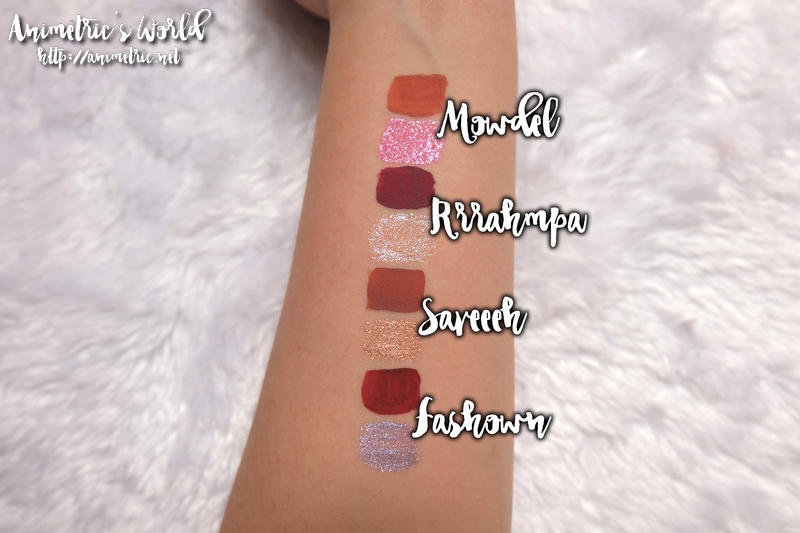 There are 4 sets: Mowdel (coral and pink), Rrrahmpa (plum and silver), Saveeeh (brown and bronze), and Fashown (wine and lavender).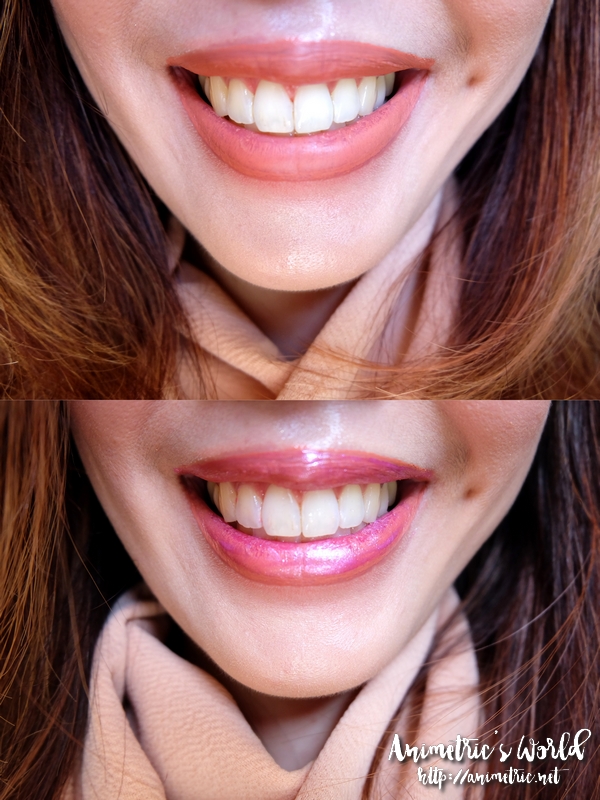 Here's Mowdel without the glitter topper (top) and with the glitter topper (bottom). It's a given that I hate all coral lip color shades but this one surprisingly worked for me.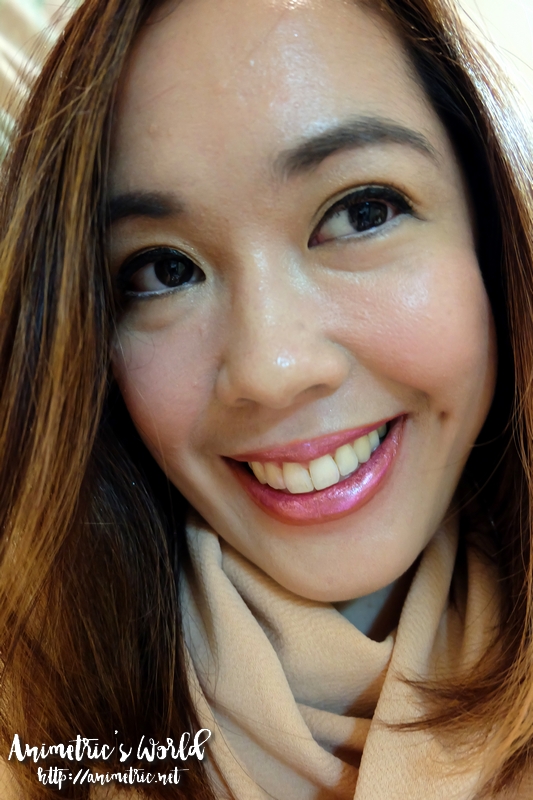 Wow, I actually love it with or without the topper.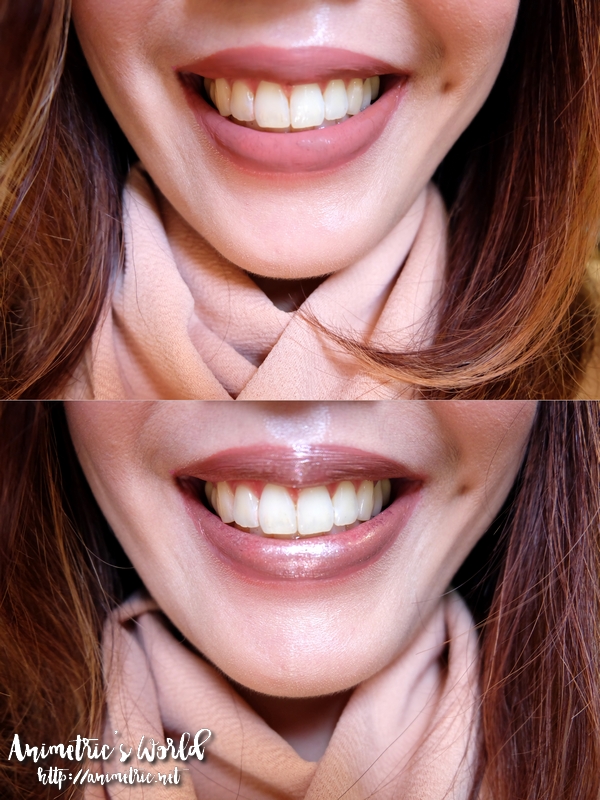 I'm averse to brownish shades too because I feel they they make me look old. Surprise again, I liked Saveeeh.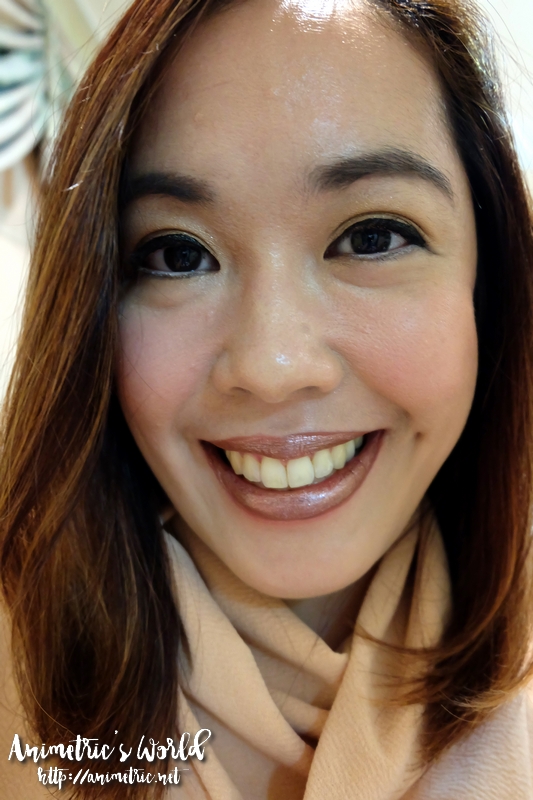 I wore Saveeeh and had a hearty lunch of lechon, noodles, fried rice, fish, and iced tea. IT SURVIVED. More on that in a bit.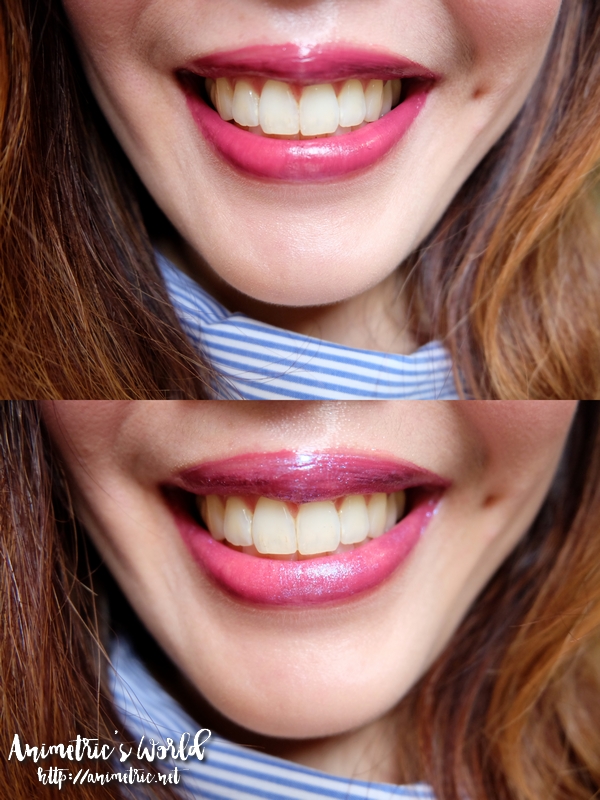 This is Rrrahmpa.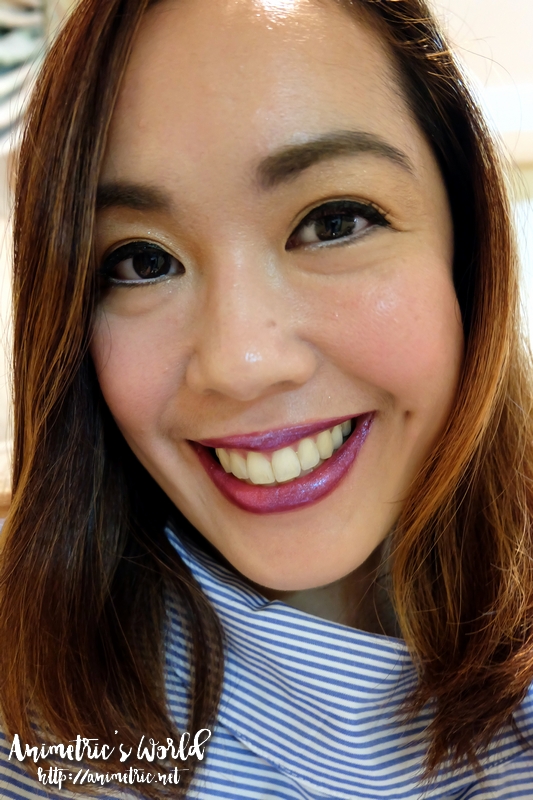 This particular shade got me the most compliments lol.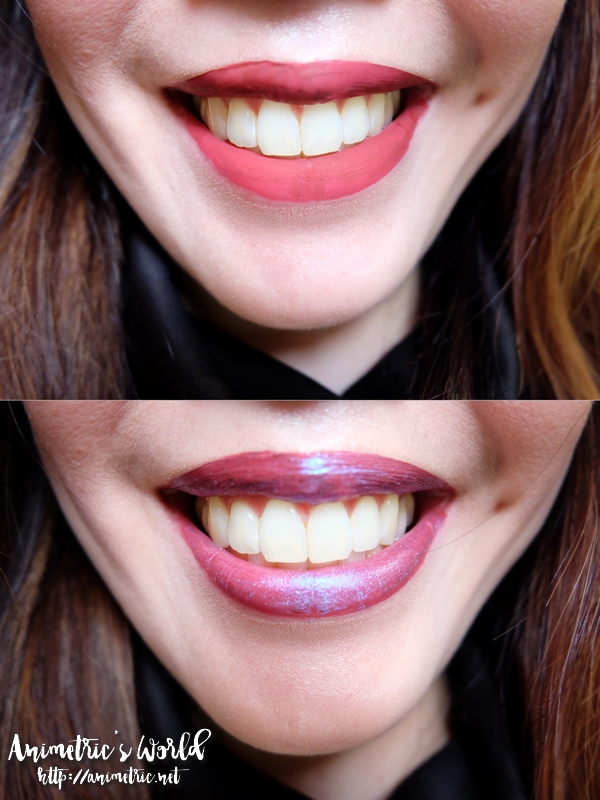 Last but not least we have Fashown.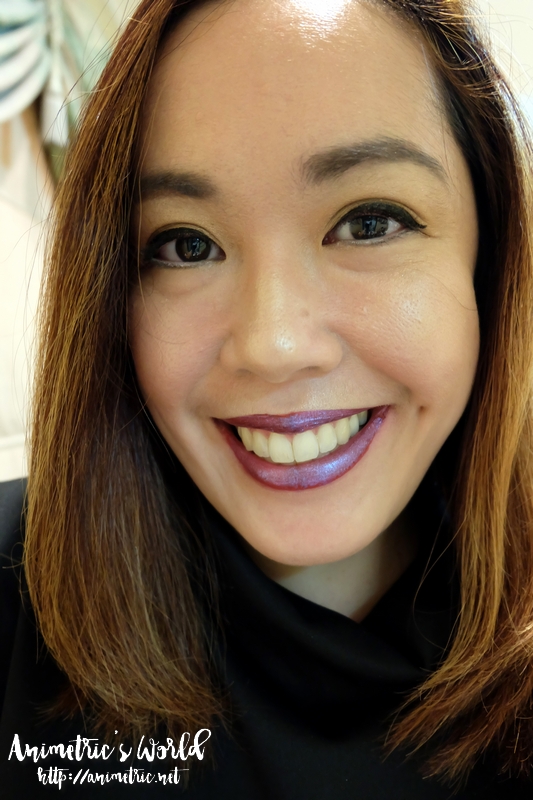 My friend said I looked like a vampire when I used this.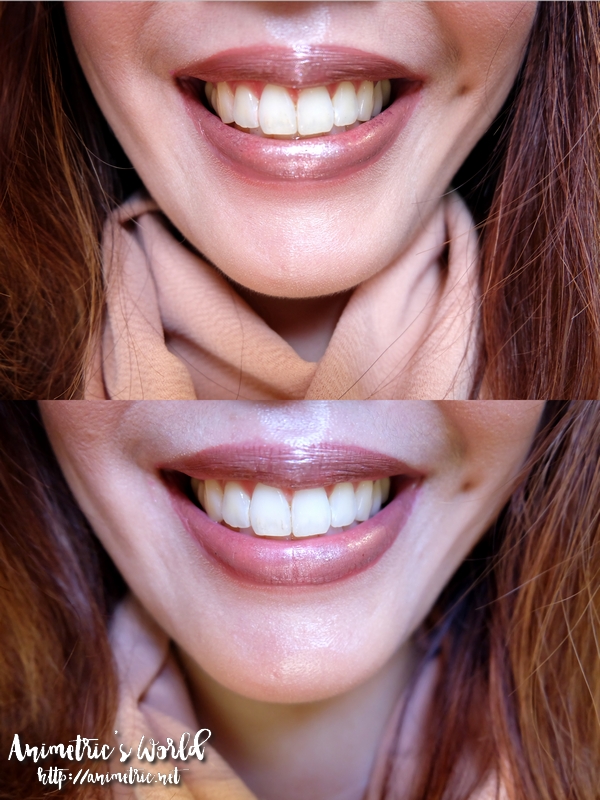 So as I was saying, I used Saveeeh and had a very hearty buffet lunch. Compare the pics when the lip colors were freshly applied (around 10am) and way way after (around 4pm). No retouch. I'm so amazed by the staying power. It didn't transfer all over my utensils and glasses too.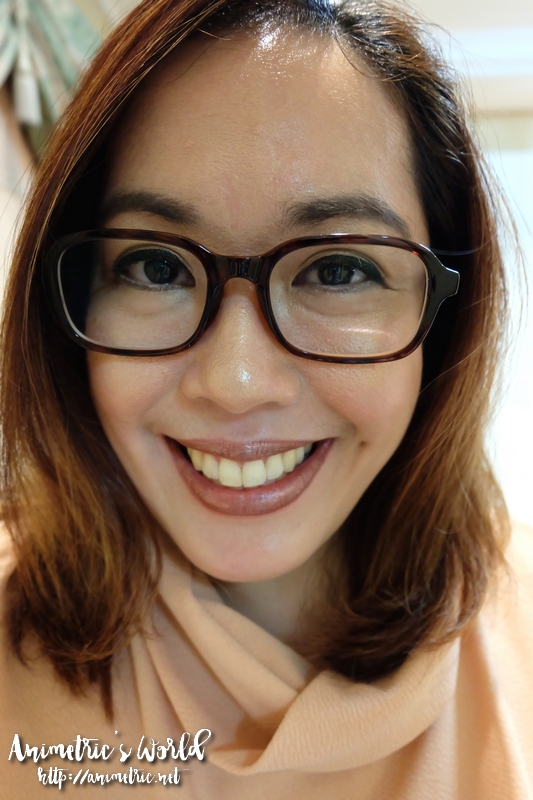 Here's how my lips looked at the end of the day, I wore Saveeeh from 10am to 4pm no retouch.
What I like about the Vice x Bang Collection:
All the colors look great on me, even the shades I normally dislike.
They go on smoothly.
They're not drying at all!
These stay on until you use an oil-based makeup remover to take them off. Imagine it survived a buffet lunch with lechon and noodles!
Super affordable at P395 per set. That's approximately P200 per tube.
Although I haven't tried it yet, I heard the glitter toppers can be used as highlighters. Will try that one of these days and keep you posted.
I love how the colors don't transfer to everything your lips touch.
Downside? Would you believe… NONE??? I was so skeptical about this collection and here I really can't find anything wrong with it.
The Vice x Bang Collection is available at Watsons and SM Department Store. There are also pop-up stores in Market! Market!, Ayala Cebu, Robinsons Manila, Trinoma, Tutuban Center, etc. For a complete list of stores or to buy online, log on to https://www.vicecosmetics.com.ph.
Like this post? Subscribe to this blog by clicking HERE.
Let's stay connected: