I recently bought myself a Sony NEX-5N interchangeable lens camera after some months of deliberation. I got a loaner unit of the Sony NEX-5K for review from Sony Philippines last summer and I really loved it. So after some serious thought I decided to order the newest model from the US. I got it for US$699, which is the SRP over there. Here in the Philippines, the SRP is P44,000. The difference is almost P14k. O_O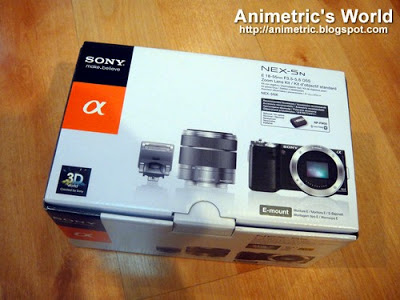 Anyhow, the camera didn't come with a memory stick so I did not unbox it right away. I waited till I was able to buy one so I can use it right after unboxing.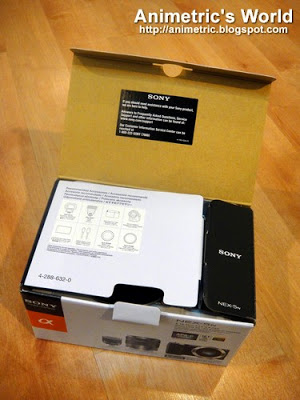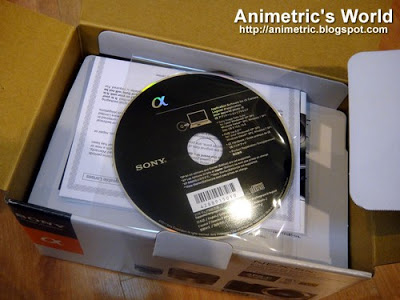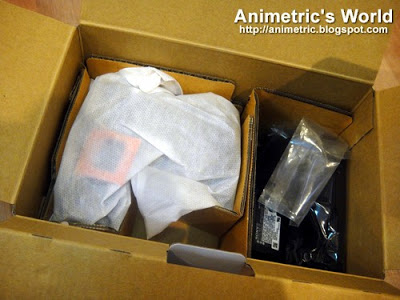 I'm chronicling every step of the unboxing so I can put everything back inside if needed.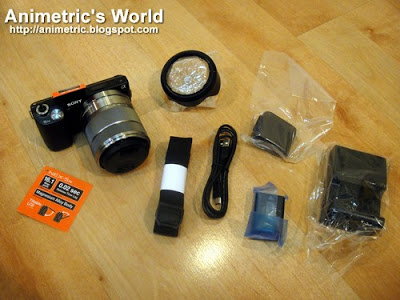 Anyhow, inside the box are the following:
camera + detachable flash
SEL1855 E-mount 18-55mm F3.5-5.6 lens
Rechargeable Lithium Ion battery
Battery charger
Lens cap
Shoulder strap
USB cable
CD-ROM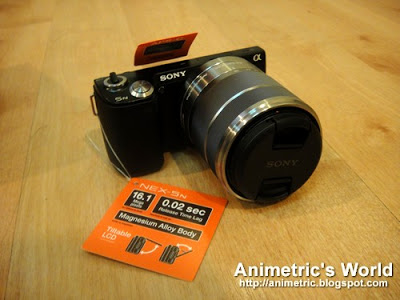 This is the camera without anything except the lens attached to it. It packs 16.1 MP, hehe.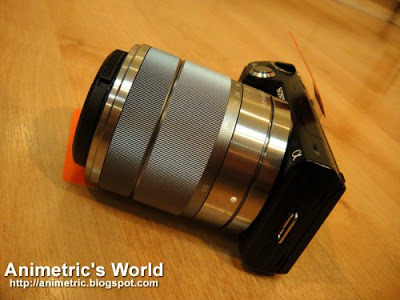 The body is very slim. I got it in black. It's also available in silver and white. I'm not a fan of lugging around a huge cam.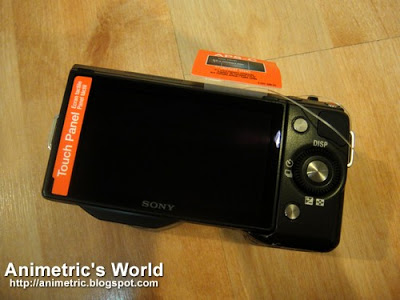 This is the back of the camera. The screen is huge and can be operated by touch. It tilts too.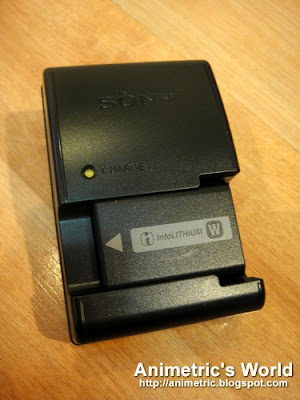 This is the battery and the charger.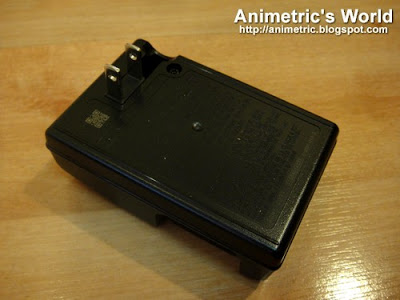 No wires or cables for the charger.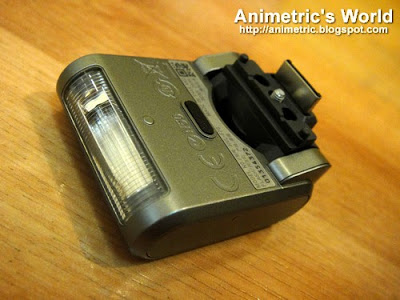 This is the flash. You can choose to attach or detach it.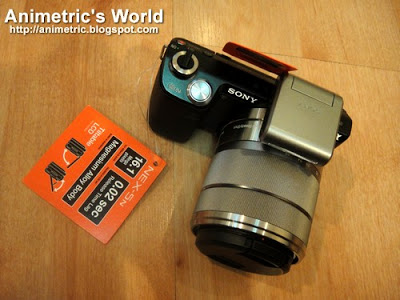 This is the Sony NEX-5N with the flash attached to it.
At the moment I'm using it on full auto mode. However, I'm scheduled to take up basic photography classes and so I'll be learning how to operate it manually as well. You can see some sample shots I've done with this camera here – http://www.animetric.net/2011/10/starbucks-christmas-food-and-drinks-2011.html.
I'll post a complete review soon. 🙂

Like this post? Subscribe to this blog by clicking HERE.
Become a Facebook Fan for more updates from Animetric's World.