Studies have shown that the COVID-19 virus can get into your system through your eyes, aside from your nose and mouth. That said, safety goggles are part of the PPE's that medical practitioners wear. Now this brings us to the question — if you are a contact lens wearer, are you more at risk compared to those who wear eyeglasses? The answer is no.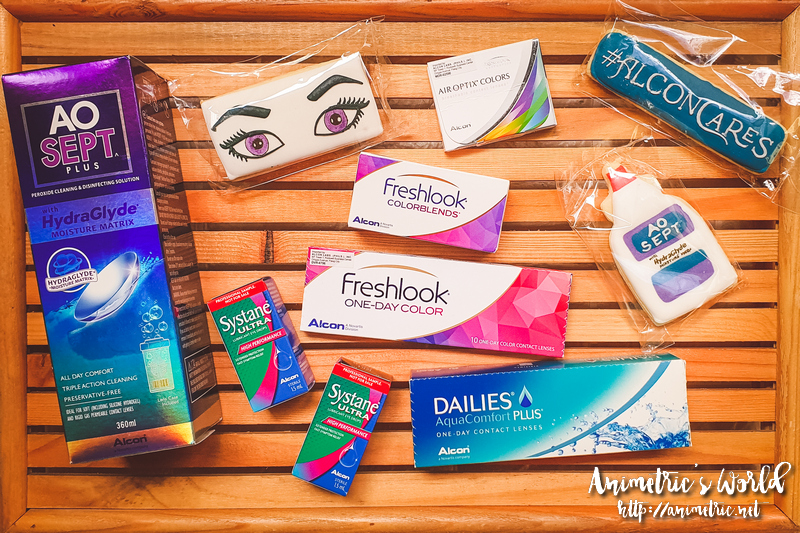 Regular eyeglasses are not the same as the safety goggles that are used as PPE's. This means that the risk of contracting COVID-19 for eyeglass and contact lens wearers are more or less the same. Regular eyeglasses are not the same as safety goggles which are fully enclosed. The best way to protect your eyes is still basic hygiene. You need to wash your hands frequently and refrain from touching your eyes.
According to CORE (Center for Ocular Research and Education), there is currently no scientific evidence that contact lens wearers have an increased risk of contracting COVID-19 versus eyeglass wearers. You do however, need to stop wearing contact lenses if you are ill. You can resume once you're better.
So how do you know which contact lens is best for you? There are several kinds:
Monthly Contact Lenses: Air Optix plus HydraGlyde – These are designed for long lasting performance. They're comfortable and easy to handle so it's a good choice for new contact lens wearers or those who want an upgrade.
Daily Contact Lenses: Alcon Dailies Aqua Comfort Plus – Use now, throw away later. No need to buy contact lens solution. These are extremely comfortable… they feel like you're not wearing anything.
Colored Contact Lenses: Freshlook One-Day Color, Air Optix Colors, and Freshlook Colorblends – These are for people who want to enhance their eyes with color. It can be anything from hint of color to a bold chnage of hue. You can choose between daily or monthly contact lenses too.
So which contact lens is the right one for you? I've actually tried wearing most of the brands mentioned above and it's true that daily lenses are more comfortable and easier to forget. If you think they're going to cost more than monthly lenses, that's not necessarily true. Once you buy contact lens solution for your monthly lenses, the costs are more or less the same.
Would you like to win a 6-month supply of contact lenses? Giveaway mechanics on my IG account. 🙂
Like this post? Subscribe to this blog by clicking HERE.
Let's stay connected: