I've always liked the Iced Tea at Figaro. But that's it. None of the food and drink have really been that memorable for me. In fact, I haven't been to a branch in years. Figaro has been making their presence felt this ECQ though. They now have ready-to-eat food, pastries, and coffee for delivery. Lucky for me their commissary is nearby so it's easy for them to get to my area.
Saturday is biodegradable trash day. That means I chop and peel produce in the morning so I can throw away stuff like apple cores, vegetable stalks, banana peels, etc. I also clean the litter box so the cat poo can be disposed of too. As such it'd help if I didn't have to cook lunch. That's where the Figaro Gourmet Mealbox comes in. I had 8 meals delivered so lunch and dinner are done lol.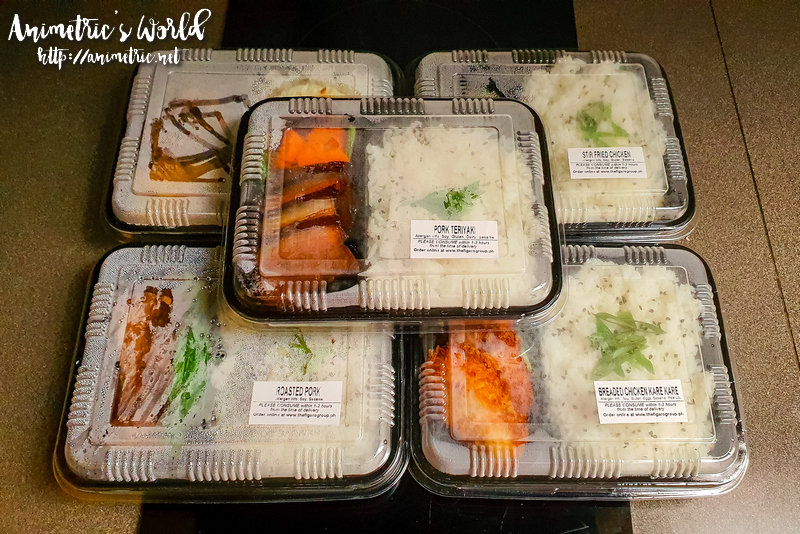 I ordered 5 kinds of meals: Pork Teriyaki, Roasted Pork, Breaded Chicken Kare Kare, Chicken Arroz Ala Cubana, and Stir Fried Chicken. The price? One Figaro Gourmet Mealbox costs P100 only!
Each Figaro Gourmet Mealbox comes with rice and a viand of your choice. This is Pork Teriyaki. I love how tender the pork is and how the sauce is just the right mix of savory and sweet. They use good quality rice too, unlike fast food rice which I find yucky. I estimate there is a bit more than one cup of rice in a serving. All the viands come with veggies on the side — this one had buttered carrots and string beans. I ate them all lol.
Hubby had Roasted Pork. No complaints, I assume he liked it.
This is Stir Fried Chicken, which our daughter also wordlessly finished.
This is Chicken Arroz Ala Cubana, another favorite. My son had this for both lunch and dinner. He said it's very good and it's actually cheaper than the lunch he eats in school.
I also tried the Breaded Chicken Kare Kare. I liked the chicken and veggies, of course I appreciated the peanut sauce but I wish it has a tad more peanut butter. It's pretty okay though. Definitely lots of bang for your buck.
It will always make sense to have everything you need delivered all at once so I also ordered a lot of bread. Figaro has everything from Classic Loaf Bread to Ciabatta Pan de Sal to Cheese Roll.
This is their Chicken Chipotle Bun (P250 for 4 pcs). I always stock up on ready-to-eat snacks like this because the kids get hungry at night. We can't have a pizza delivered for midnight snack because there's currently a curfew. The bread is soft and delicious but the chicken filling was a tad too salty.
I got their Heavenly Cheese Roll (P330 for 6 pcs). I'm excited to try this for breakfast tomorrow.
The Ciabatta Pan De Sal (P70 for 10 pcs) are so fluffy I want to squeeze them lol.
Overall I'm very happy and satisfied with the Figaro Gourmet Mealbox. They're delicious, filling, and they're only P100 each! Definitely a good way to take a break from cooking… you don't even have to cook rice anymore lol!
You can see place your order at https://thefigarogroup.ph/. There's a minimum order of P500 and they accept online payments from several different banks.
Like this post? Subscribe to this blog by clicking HERE.
Let's stay connected: