I got a chance to try Tong Yang Plus SM North EDSA during the Heinz Asian Sauces event last week. I don't really have a good impression of Tong Yang so I was super surprised by how impressive Tong Yang Plus SM North EDSA was. It's located on the 3/F of The Block.
Tong Yang Plus is a combination of everything you could possibly like — unlimited hot pot, grill, and a buffet of cooked dishes.
Each table is equipped with a grill for sharing and individual induction cookers where you can place your personal-sized hot pot.
There are all kinds of meat and seafood marinated in so many different ways. You can grill them or boil them in your choice of hot pot broth. Choose from satay, vegetable, sinigang, tom yum, etc. I took the traditional route and opted for satay.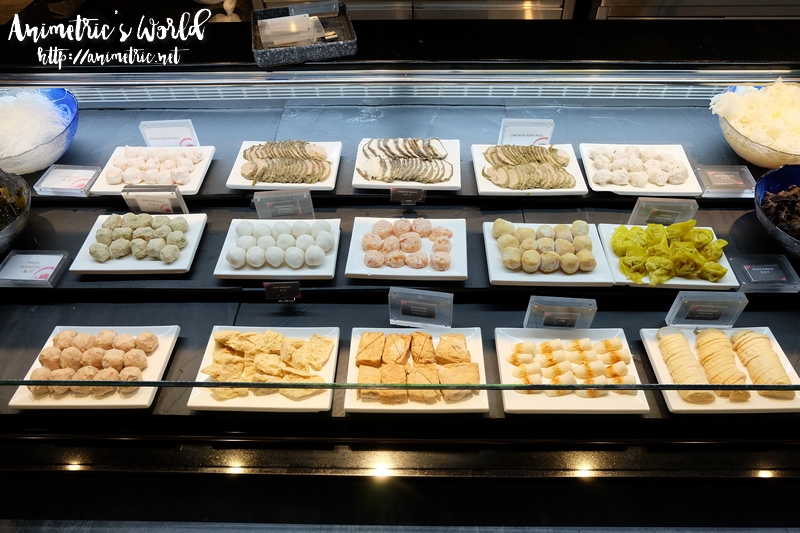 They have different kinds of balls and noodles for hot pot. If you want mozzarella cheese balls, you have to ask for them as they are by request only.
You can make your own sauce or ask them to make their special sauce for you.
At Tong Yang Plus, you can have your samgyupsal, galbi, and whatever meat strikes your fancy and eat it too. They have lettuce for wrapping and sauces too.
I was surprised to see they even have banchan (Korean side dishes).
Glazed marble potatoes is just one of many banchan you can have.
Of course there's kimchi too.
Cooked dishes consist of dimsum, different kinds of tempura, and predominantly Chinese style viands.
Prawn tempura, vegetable tempura, mixed tempura… you name it.
Dimsum consists of the usual faves like siomai, an assortment of dumplings, siopao, chicken feet, etc.
Sweet and Sour Pork is one of the many Chinese style viands available.
There's a drink bar where you can get a variety of juices, sodas, teas, alcohol, coffee, and infused water.
They have the usual bite-sized pastries for dessert as well as ice cream and fresh fruits.
I love how the place doesn't get stuffy even if you're grilling and boiling food all at the same time. Their airconditioning and exhaust systems are really efficient. The place is really bright, spacious, and inviting too. Tong Yang Plus combines the best of hot pot, bbq, and buffet to give you a complete dining experience. Rates are very reasonable too. Really good value for money here.
Tong Yang Plus SM North EDSA rates are as follows:
Adult Weekday Lunch – P638
Adult Weekday Dinner – P738
Weekends and Holidays – P738
Tong Yang Plus
3/F The Block, SM North EDSA,
Epifanio Delos Santos Ave., Quezon City
8845-4647, 8374-3888
Like this post? Subscribe to this blog by clicking HERE.
Let's stay connected: