When you say Heinz, I think ketchup. I had no idea Heinz had been making oriental-flavored sauces and condiments since 2002. By that I mean oyster sauce, sweet chili sauce, soy sauce, sesame oil… you name it. You can pretty much whip up any Asian dish with Heinz Asian Sauces. They finally launched here in the Philippines today.
So where can you find Heinz Asian Sauces? They're already on the shelves of Robinsons Supermarket, Hi-Top Supermarket, UniMart, Citimart Supermarket, Landmark, Makati Supermarket, and All Day Supermarket.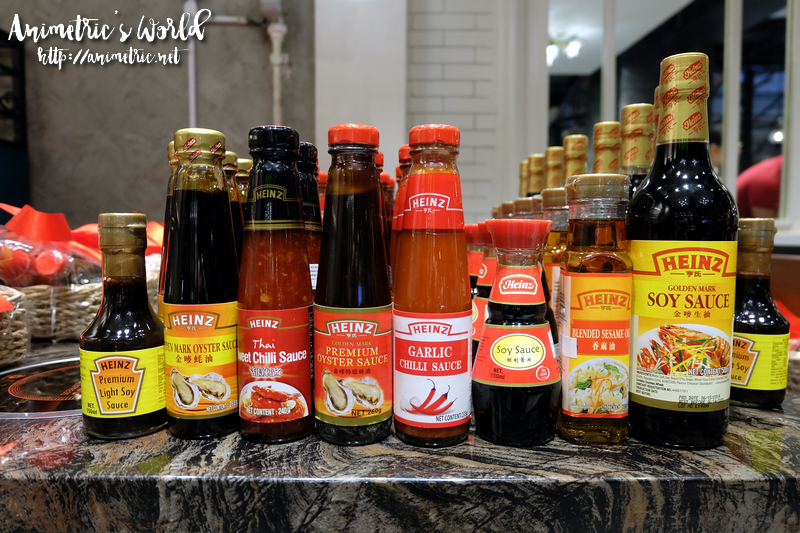 Heinz Asian Sauces are comprised of the following products: Golden Mark Oyster Sauce (P71.75 260g / P113 500g), Oyster Sauce (P135.50 260g / P220.50 510g), Golden Mark Soy Sauce (P74.75 500ml), Premium Light Soy Sauce (P64.75 150ml), Garlic Chili Sauce (P97.80 235g), Thai Sweet Chili Sauce (P94.50 240g), and Blended Sesame Oil (P98.25 150ml / P221 500ml).
Since I cook mainly Asian dishes, every product in their line is something you'd find in my pantry. So far, my favorite is the Garlic Chilli Sauce. It's sooo good! I can imagine how it would go so well with grilled meats like Samgyeopsal.
We got to try most of the products during the launch event held at Tong Yang Plus in SM The Block earlier today. Can't wait to try cooking with these at home! Japchae comes to mind because I use soy sauce and sesame oil to make this dish. Meanwhile, I use oyster sauce to cook Garlic Kangkong.
Would you like to try Heinz Asian Sauces? Win the entire product line by joining their giveaway on Instagram. It's a simple repost and reply contest so go go go! For updates, recipe ideas, and other information, follow @heinzasianph on Facebook and Instagram.
Like this post? Subscribe to this blog by clicking HERE.
Let's stay connected: