Who here grew up on Sesame Street??? I certainly did! Sesame Street is the TV show I remember watching the most as a child of about 3 or 4. I learned my ABC's, 123's, and even a bit of Spanish from this show. That said, when my son was born almost 2 decades ago, I let him watch Sesame Street as well. He too grew up loving Elmo, Cookie Monster, Big Bird, and the rest of the gang. That said, I'm super excited to share two of my favorites coming together — Serenitea x Sesame Street!
From now until October 2019, ALL Serenitea stores will take you to a trip down Sesame Street.
Store staff will be sporting Sesame Street caps, aprons, and pins.
Different stores will feature different decors.
All drinks will be served in Serenitea x Sesame Street cups.
There are several designs to choose from.
Even the sealing films will be Serenitea x Sesame Street.
There will also be limited edition Serenitea x Sesame Street merch, like these reusable steel straws featuring Elmo, Cookie Monster, and Big Bird. The straws will come with a cleaning brush and canvas pouch. How to avail? Just make a single receipt purchase of P899 (food, drinks, and/or GCs) at Serenitea from July 15 until August 14, 2019 and you'll get a reusable straw of your choice for FREE!
Pro Tip: The easiest way to get one is to buy Serenitea GCs. They don't expire, they come in denominations of P100, and they're valid at ALL branches.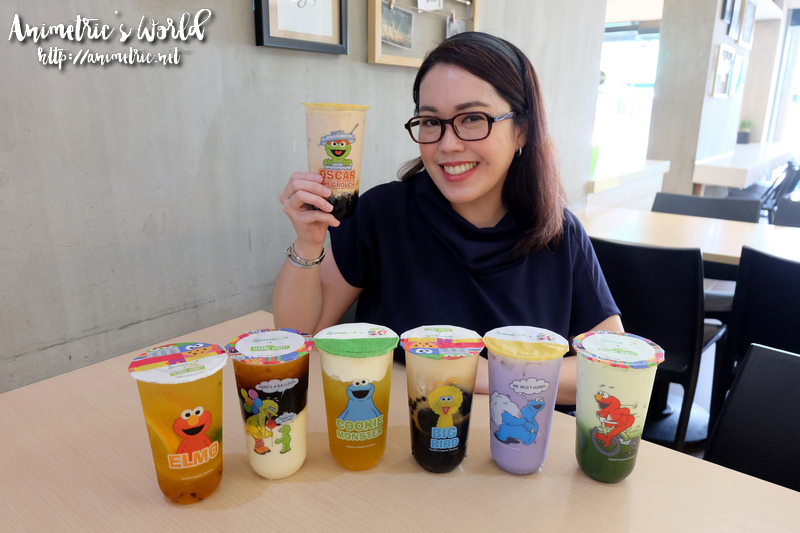 As for me, I just got drinks for everyone at home lol!
Snagged an Elmo reusable steel straw for myself in the process.
The Serenitea x Sesame Street reusable straw promo is valid for dine-in, take-out, and in-house delivery. By in-house delivery, you call Serenitea directly for delivery. You can't redeem via Grab Food or Lalafood. It's also not redeemable in conjunction with other discounts and/or promos. Customers can claim the item up to 60 days after the promo provided the official receipt is in good condition until supplies last.
Check out how they transformed the Serenitea Fort One Bonifacio Tech store HERE.
Like this post? Subscribe to this blog by clicking HERE.
Let's stay connected: