Working and helper-less this quarantine season, I'm all for easy to prepare meals. My son is a picky eater so they have to be delicious too. That said, I've tried several The Grid DIY kits. Each kit contains frozen but cooked ingredients from various food purveyors at The Grid in Power Plant Mall. All you have to do is defrost, heat, and put them all together. Each kit is good for 2 people if that's all your having. If prepared as a side dish, you can stretch to serve 4 people!
Each kit comes in a sturdy box sealed with a sticker label of which food stall it's from and what it contains.
Let's check out the Chili Crab Buns Kit (P870) from Your Local at The Grid. See how organized the ingredients are? There's an instruction sheet included too.
As per the instructions, buns should be deep fried. I didn't follow and steamed them instead. We were already having a lot of fried food and I wanted to cut down on the oil.
I heated the Chili Crab sauce in a saucepan while steaming the buns. Talk about multi-tasking.
I was done in a jiffy. All four buns are ready in what… 10 minutes???
The Chili Crab sauce is loaded with crabmeat. Yum! I don't know if these are better fried but we were pretty happy with my steamed version. Guilt-free too. Kind of pricey at P217.50 per bun though.
Next on The Grid DIY Kits is the Tsukemen Gyokai Kit (P840) from Tsuke-men.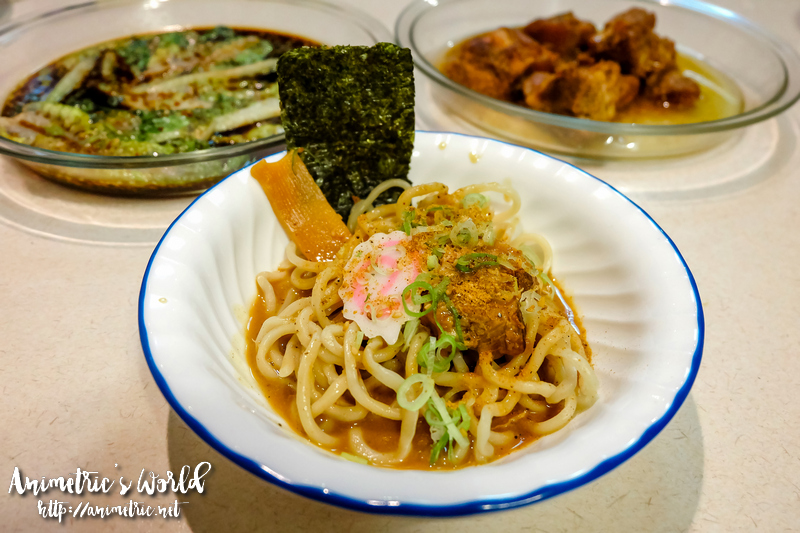 I heated the dipping sauce, cooked the noodles, and then garnished with all the remaining ingredients. I served it as a side dish and I was able to make 4 bowls like this with a single kit! It was really good… and it comes out to P210 per bowl if served as a side dish.
This is the Babu DIY Laksa Kit (P750). I love Laksa! It's kind of hard to find places here in the Philippines which serve legit delicious laksa.
As always, easy does it! I heated the soup then added the chicken pieces and fish cakes. I cooked the noodles in a separate pan.
Then like all the other The Grid DIY kits, I just put everything together! Ooops I forgot the cucumbers. I also skipped the sambal because hubby and the kids don't want it too spicy. They said the sambal-less version is already very good so I left it at that. I served this as a side dish too so again, good for 4! It comes out to P187.50 per bowl — totally worth it since I don't have the energy to go ingredient hunting and cooking laksa from scratch by myself.
Advantages of getting the DIY kits versus the cooked and assembled versions is you can freeze them and decide when you're actually making them for a fresh piping hot meal.
You can order The Grid DIY kits online at https://thegrid.eunoiaph.com/home.
Like this post? Subscribe to this blog by clicking HERE.
Let's stay connected: