I don't really frequent the Tiendesitas area but I have been wanting to visit the Fashion Village. One of the Instagram shops I buy from has a physical store there. Thus when I got an invitation to the grand opening of Tenya Tiendesitas, I thought I'd go and hit two birds with one stone by going. Tenya is a tempura chain from Japan. I've actually eaten at their Akihabara branch.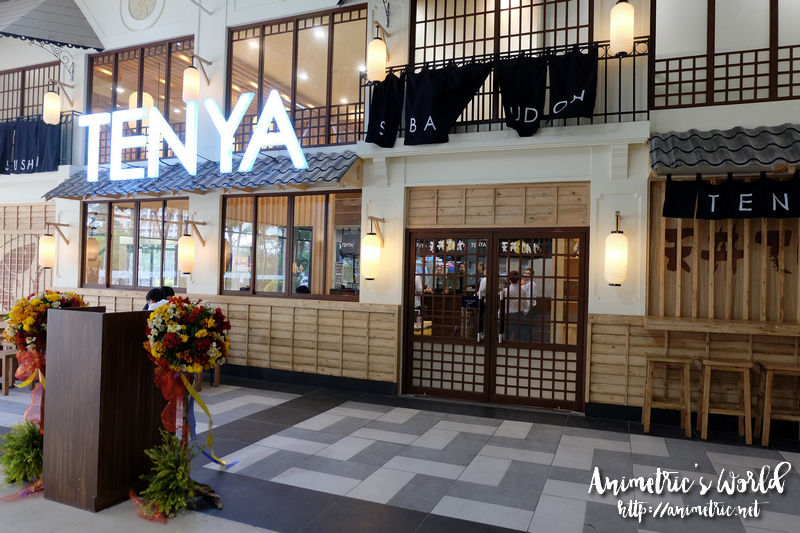 Tenya Tiendesitas is located on the ground floor of Building B. I parked near Decathlon (which I typed in Waze) since there's a shaded parking lot beside it. The restaurant's Japanese-style facade is so fancy! This is Tenya's 9th branch by the way.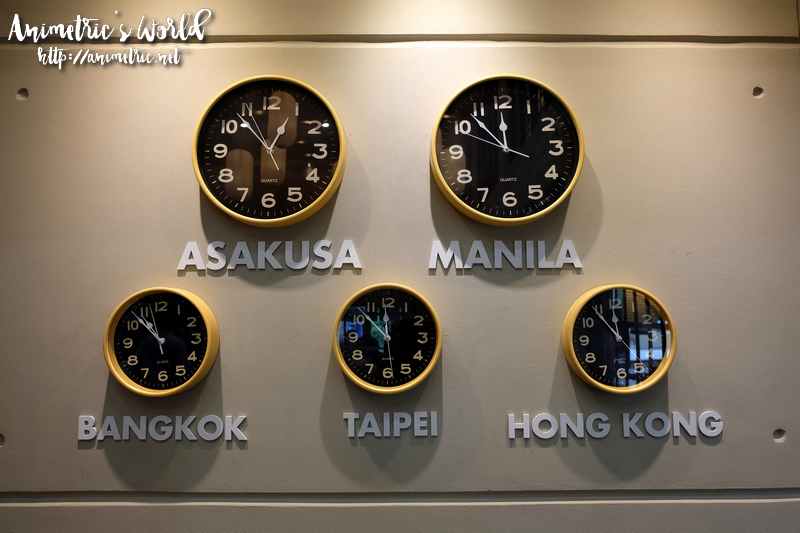 Clocks which reflect the time in areas where you can find Tenya adorn the wall.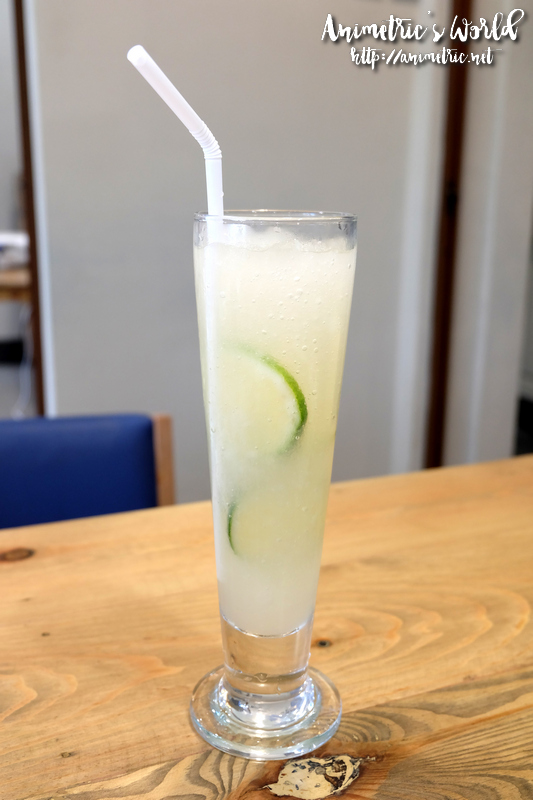 Before anything else, we were asked to pick a drink of our choice. I opted for Salted Lime (P105). It's really really tart. I think it would be more appropriate to describe it as Sour Lime. I didn't really taste any salt.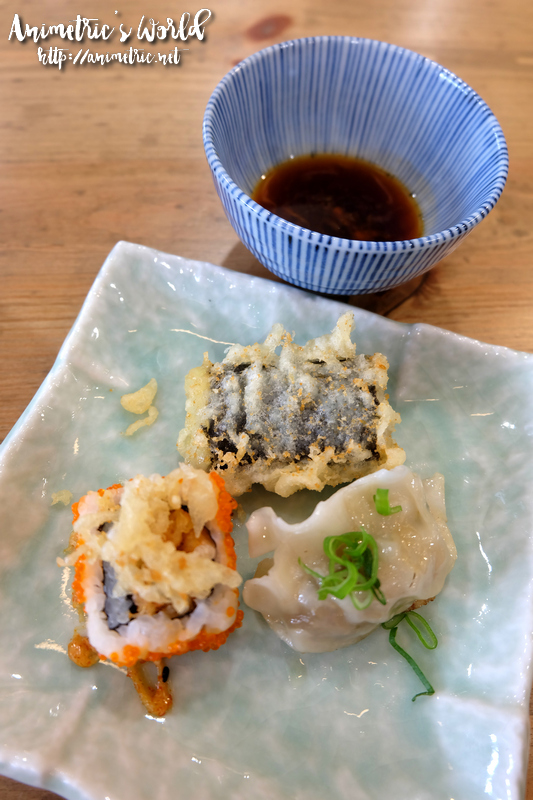 For appetizers, we had a sampler plate of Sriracha Tempura Maki, Isobe Cheese, and Gyoza. I think I breathed them all in, these are my favorite Tenya appetizers after all… especially Isobe Cheese which is tempura fried nori-wrapped cheese.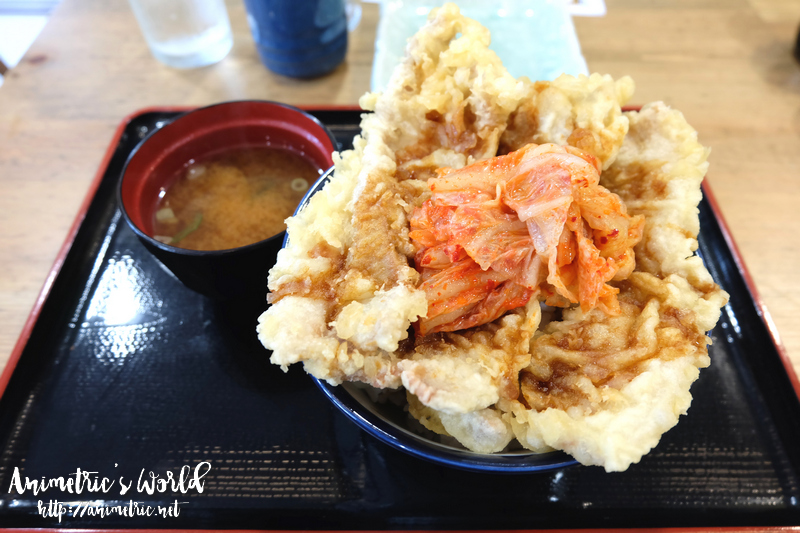 For a change, I decided to try the Buta Kimuchi Tendon (P285 for 200g of rice / P315 for 250g of rice). It's tempura-fried pork belly slices topped with kimchi. Let's just say next time I'll go back to my usual mixed tempura bowl lol. It's not bad, it's just difficult to eat. I liked the kimchi though.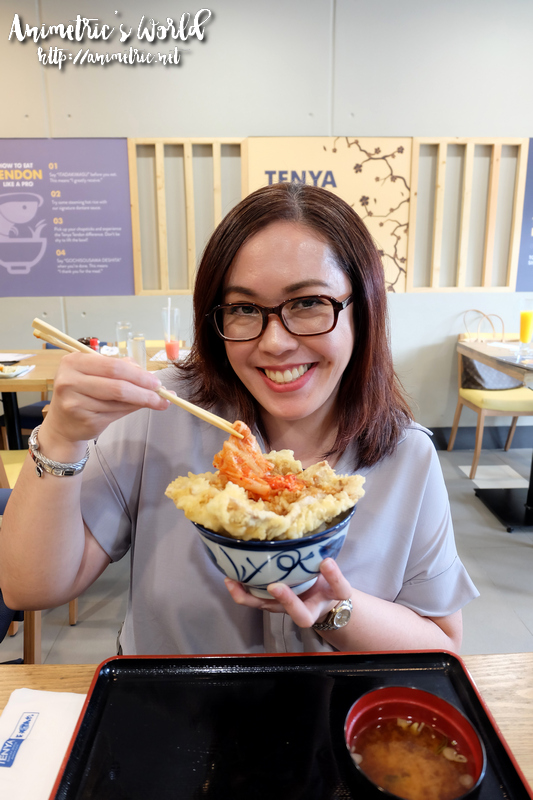 Check out how big one order of Buta Kimuchi Tendon is. It's served with Miso Soup too. To celebrate the grand opening of Tenya Tiendesitas, all tendon were buy 1 take 1 the whole day until closing time.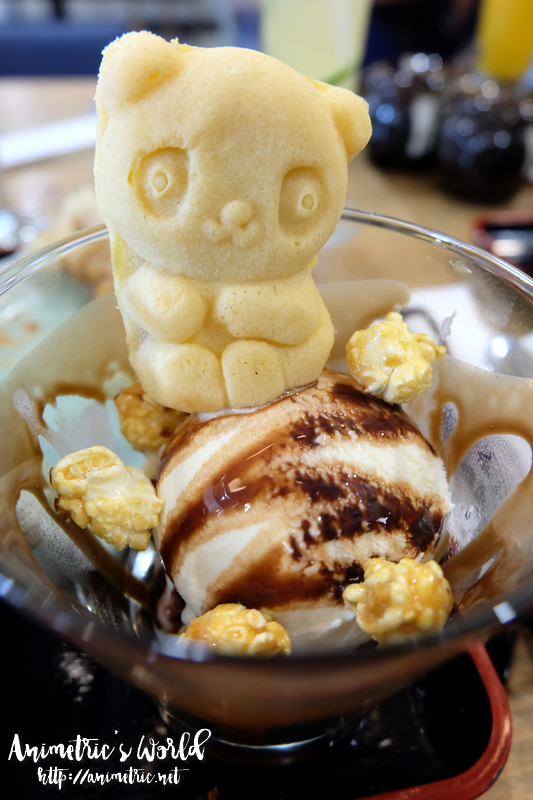 For dessert, we all had Ningyo-yaki Sundae (P135). A teddy bear-shaped Japanese cake is filled with either chocolate, dulce de leche, or nutella and then served atop vanilla ice cream garnished with caramel popcorn and chocolate syrup. I got dulce de leche and I liked it a lot! Next time I will request for this flavor of filling. 😀
For more information, log on to http://www.tenya.com.ph.
And yes, I was able to buy a couple of tops from the Tiendesitas Fashion Village.
Like this post? Subscribe to this blog by clicking HERE.
Let's stay connected: