After my daughter's enrollment last Saturday, the kids and I headed to SM Megamall for lunch. We decided it was a good time to visit Tenya and try their limited edition Tenya Sakura Tendon. We all love Japanese food so it didn't take much convincing to get them to go.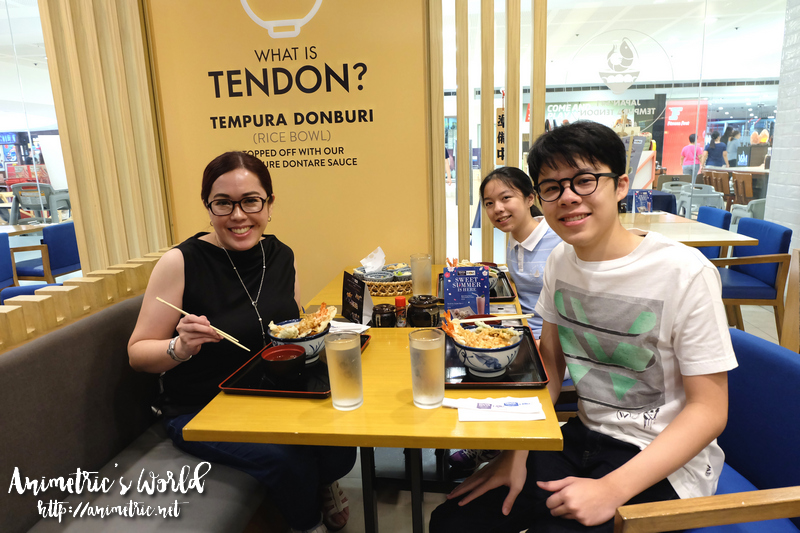 It was Mothers Day weekend to boot, so it was the perfect time to bond.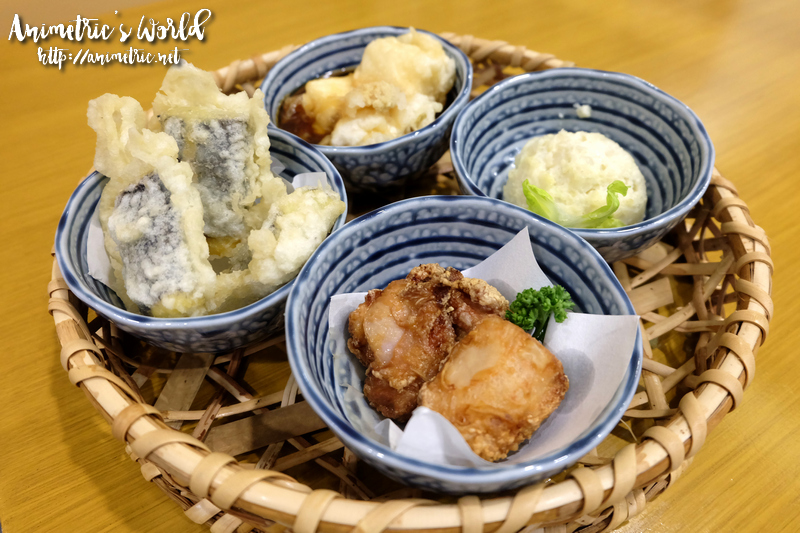 For appetizers, we decided to get a Takekago Set (P350). You can choose any four appetizers which usually sell for P95 each and get them as a set for P350. A Takekago Set is good for 3 people because there's 3 pcs each of Isobe Cheese, Agedashi Tofu, and Chicken Karaage. Then we just divided the Potato Salad equally amongst ourselves. Our unanimous fave was the Isobe Cheese, which is cheese covered with a nori strip then breaded and fried like tempura.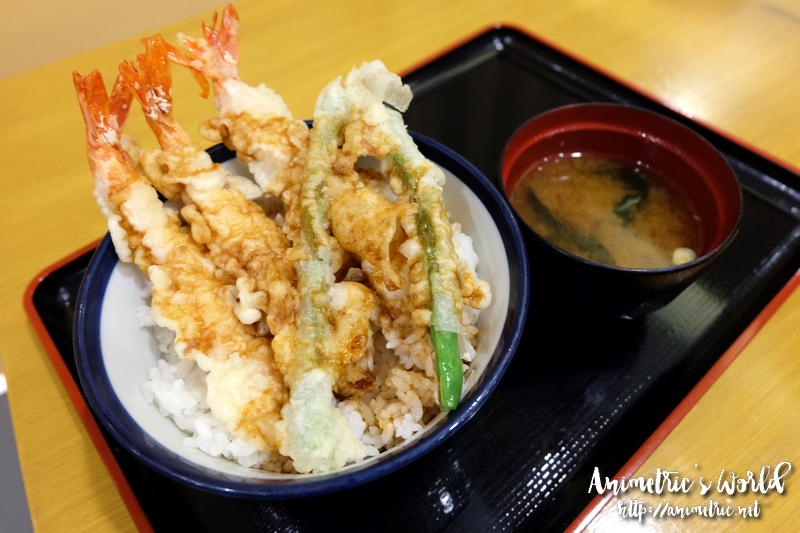 Both kids ordered Asakusa Special Tendon (P335 for Large). It's a rice bowl with 250g of rice, 3 Black Tiger Prawns, and Green Beans. A bowl of miso soup comes with every order. Tenya's Tendon (Tempura Rice Bowl) doesn't come with the usual ginger tempura sauce. It's drizzled with their special dontare sauce which is very tasty.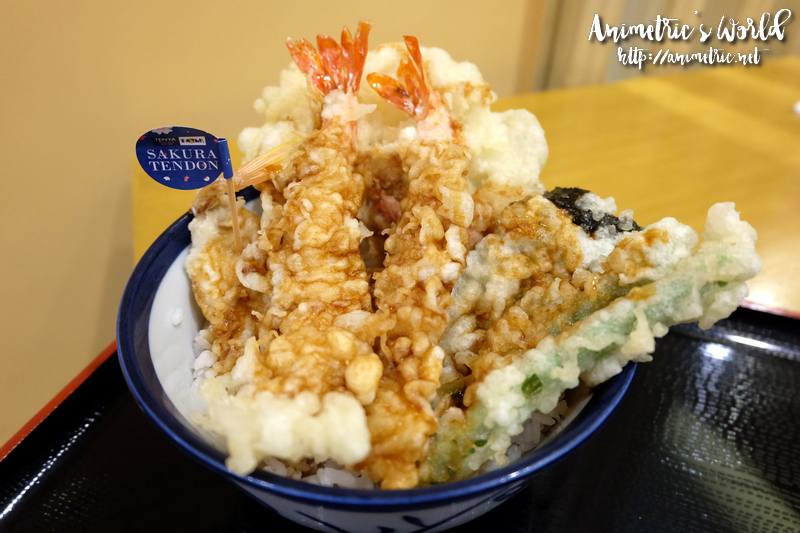 I decided to try the limited edition Tenya Sakura Tendon (P355). It's kind of like a variety rice bowl that comes with 2 Black Tiger Prawns, Itoyori Fish (Sea Bream), Okiami Kakiage (Krill), Nori, and Green Beans. It's so filling I wasn't able to finish my bowl! If you're not so hungry or if you plan on ordering other things, one order can be shared by 2 people. This also comes as a set, the Tenya Sakura Teishoku Set (P415) which bundles it with Potato Salad, Cold Somen, and Ice Cream.
I've eaten at Tenya in Tokyo and I can say that Tenya Philippines has the tempura right down pat. We love how crunchy the batter is. They don't skimp on what's inside the batter too.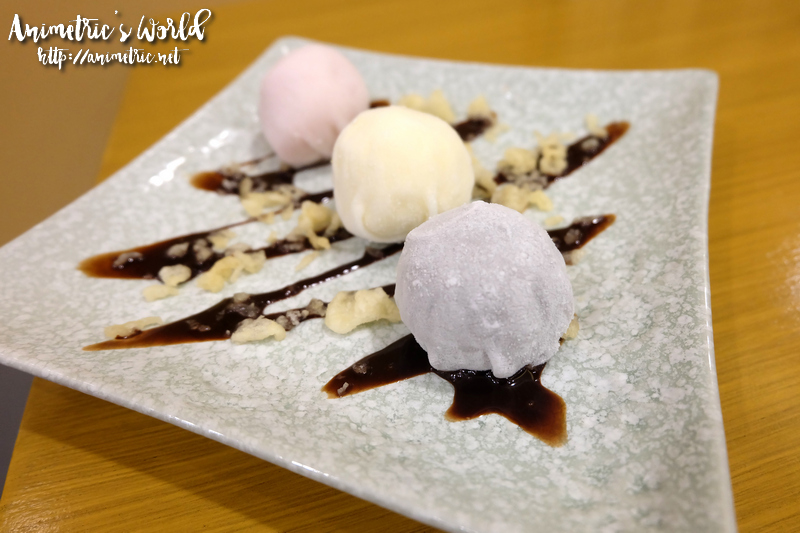 Since it was such a hot day we had their Mochi Ice Cream (P195) for dessert. Each serving comes in Strawberry, Vanilla, and Black Sesame flavors. We each got a piece.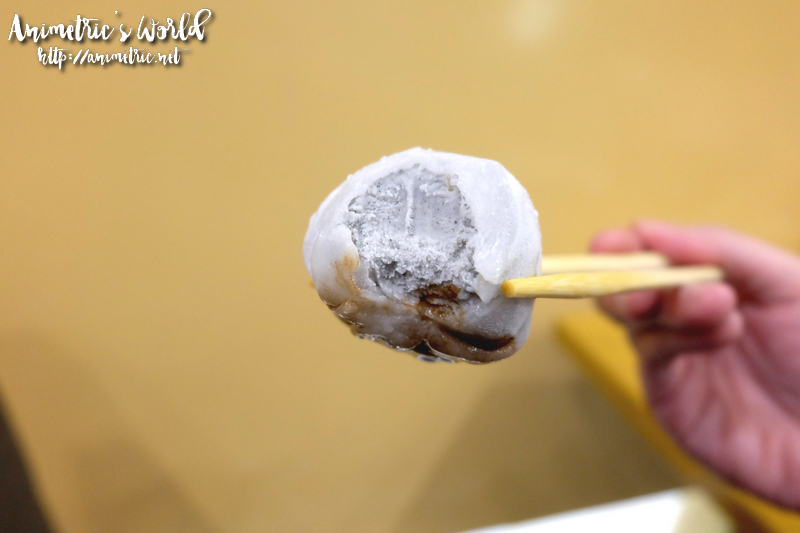 We thought it was yummy! The mochi wrapping had a nice stretchy texture and it was generously filled with ice cream.
The limited edition Tenya Sakura Tendon will only be available until June 30, 2018. Head on over to http://www.tenya.com.ph to find a branch near you. 🙂
Like this post? Subscribe to this blog by clicking HERE.
Let's stay connected: