I studied in a very traditional Chinese school where we mostly stuck to books. Sure, we had occasional field trips. But they were the usual trips to Nayong Pilipino, Fort Santiago, Metropolitan Theater (to watch Florante at Laura), etc. We never really did anything out of the ordinary. We didn't even have a prom. Our school administrators went as far as to put a stop to school fairs when I was in high school. I've always found my alma mater rather imbalanced and it's one of the reasons why I did not send my kids there.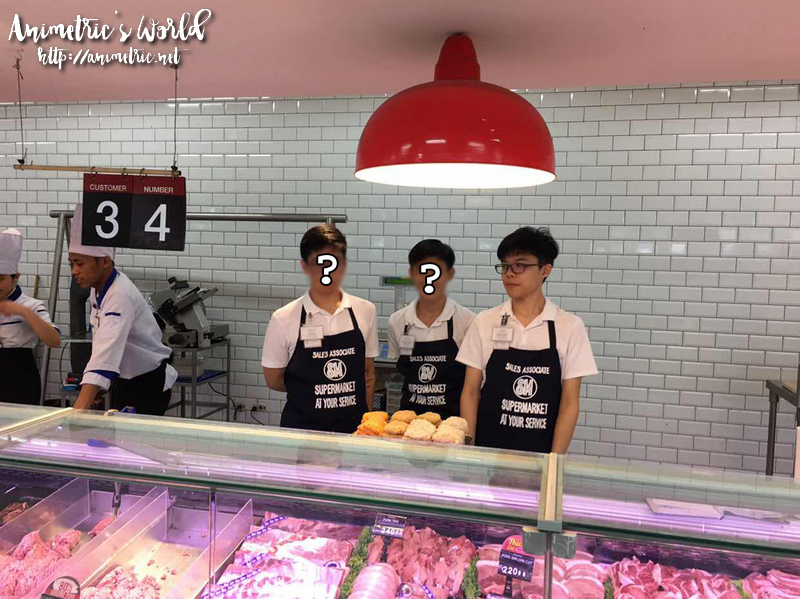 Last week proved to be one of my most challenging ones. I'm the one in charge of shuttling the kids to and from school but hubby helps me out when needed. Well he had dental surgery last week so it was up to me to do all the driving. Last week was also when my son's 4-day stint at SM Supermarket was scheduled. The craziest day was Thursday. My driving schedule looked something like this: Home –> School –> Home –> SM –> Home –> Eton Centris (I had a meeting) –> School –> SM –> Home –> Century City Mall (I had a work-related dinner) –> Home. I was so dead tired when I finally got home.
Working at SM Supermarket is a school-mandated activity for my teen. Grade 12 students have to report there for 4 whole days. I got an entire checklist of things to prepare which included plain white collared shirts, black pants with the pockets sewn shut, black shoes with no laces, black socks, etc. This is to prevent employees from accepting tips as this is prohibited. Like all other SM employees, my son and his classmates would be using time cards to punch in and out of work. If you're late, you're required to work overtime to make up for it.
In the 4 days that my son worked at SM Supermarket, he got to try being a bagger, a package counter attendant, a salesperson for the meat section, and a whole lot more. He told me during one of the days he made turon for 3 hours straight. The staff had a quota of 1,000 pcs of turon a day. He also got assigned to the noodle booth and was surprised that hordes of people would actually eat instant noodles with egg for lunch daily. The students got moved around a lot so that they could get a feel of all the different jobs in SM Supermarket.
When things were slow, he got to talk to SM employees. There were stories of people losing their jobs because of breaking the company rules. He witnessed a customer rant for not being allowed to use the SM Prestige Lane. The kids were provided lunch and a snack (for their break) which had to be eaten at the employee canteen. They were bound by the same rules as the SM employees.
My son had a good experience at SM Supermarket. He actually enjoyed the activity. He said he met a lot of really nice people from regular employees to managers to customers.
I hope more schools (like mine, ahem Grace Christian High School lol) would adapt out-of-the-box learning activities for their students like this one. It was quite an eye-opener for my son. Even if it was a challenge picking him up from a busy mall during rush hour everyday (especially Friday auggghhh!), it was worth it. I believe this experience has taught him about life and the real world more than the classroom ever could.
Like this post? Subscribe to this blog by clicking HERE.
Let's stay connected: