Last week, I went to Greenfield District Park for the first time to attend the Sunsilk Hairkada event. It was an outdoor fair, the type with giant tents and lots of activities. The weather was perfect too — it wasn't hot, it was even slightly breezy and it wasn't drizzling.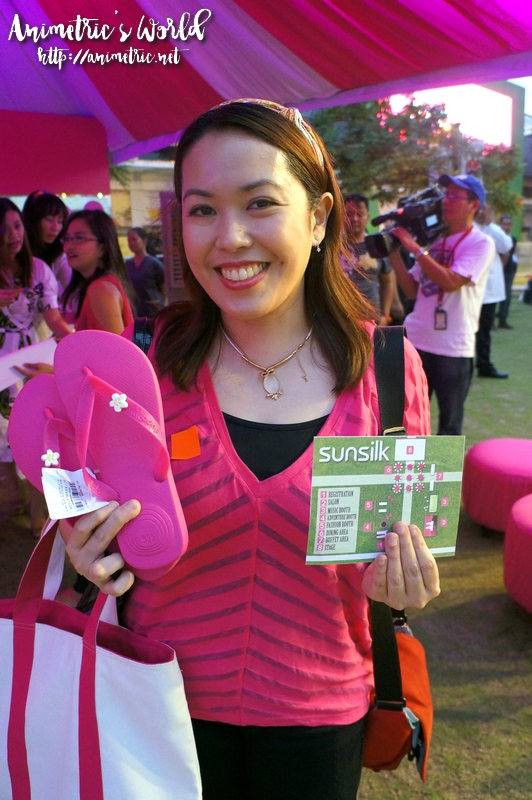 When I was in high school, we didn't really have school fairs because our administrators were super strict. We didn't even have a prom. But I'll tackle those topics in another post, lol. For now, it was a happy experience for me to be in a fair. I went to the DIY slippers booth first.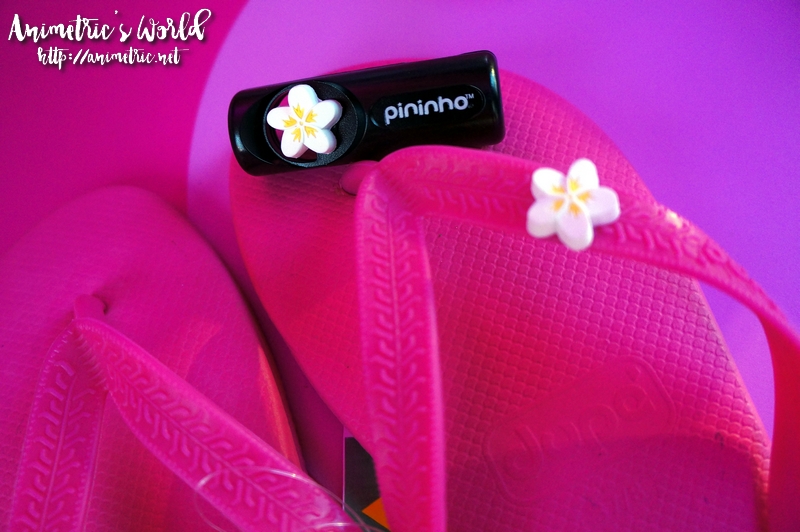 You can pick out a pair of Dupe flipflops in your desired color and size and then customize them with Pininho (Pininho means "cute little pin" in Portuguese), an accessory for rubber slipper straps. Pininho's come with a puncher so you can DIY. I was the one who put the flower pins on my Dupe slippers.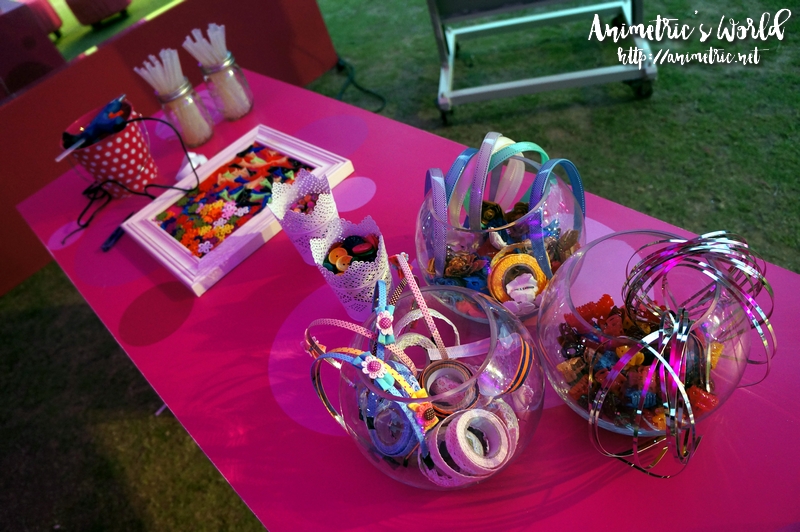 After decorating my slippers, I went to the next booth and picked out some hair accessories which were also customizable. Glue guns and ornaments were provided for us. I decided to just get plain ponytail holders though.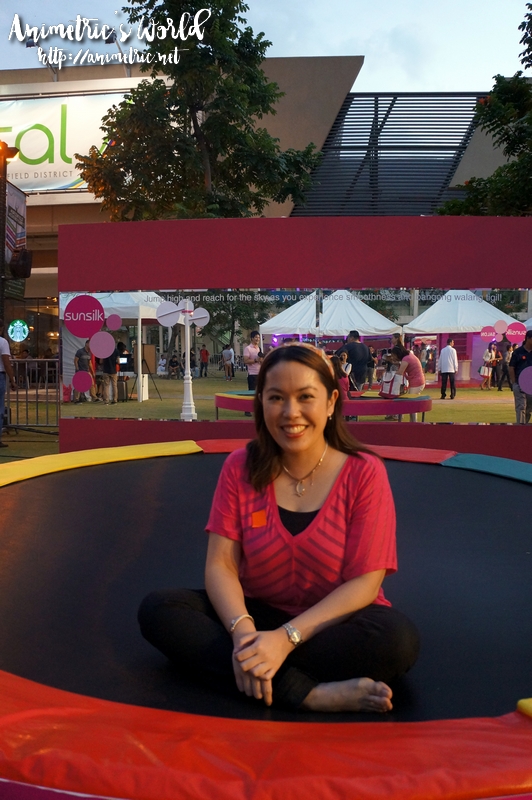 There was a trampoline there and I got to try jumping on it! It was a first for me. I never thought I'd get to try jumping on a trampoline when I'm nearly 40, hahaha.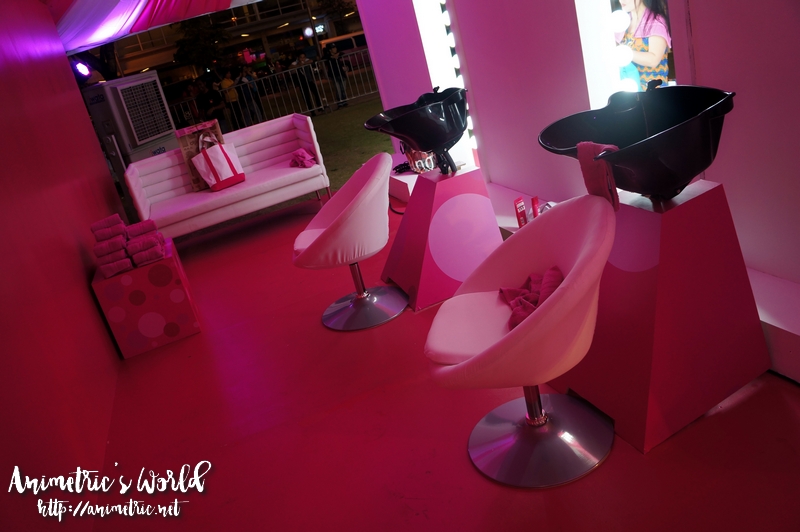 Of course being a Sunsilk event, there was a hair salon booth where you could get your hair shampooed, treated, and styled.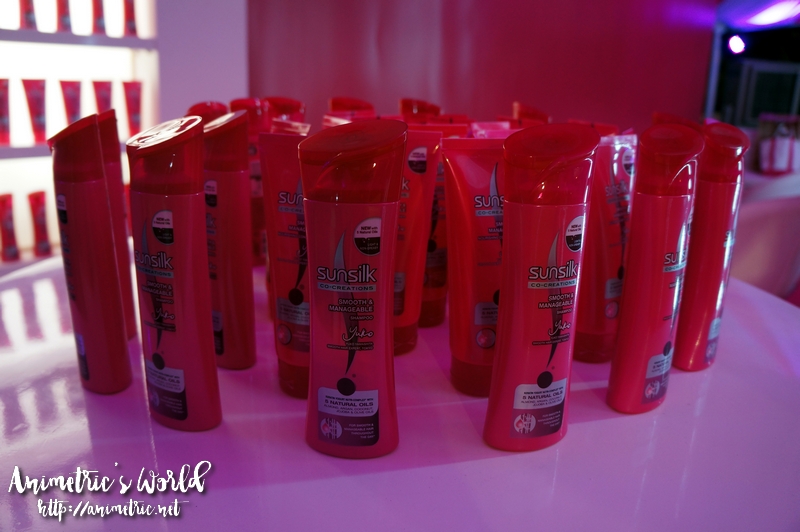 Sunsilk products would be used, of course — specifically, Sunsilk Co-Creations Smooth and Manageable by Yuko Yamashita.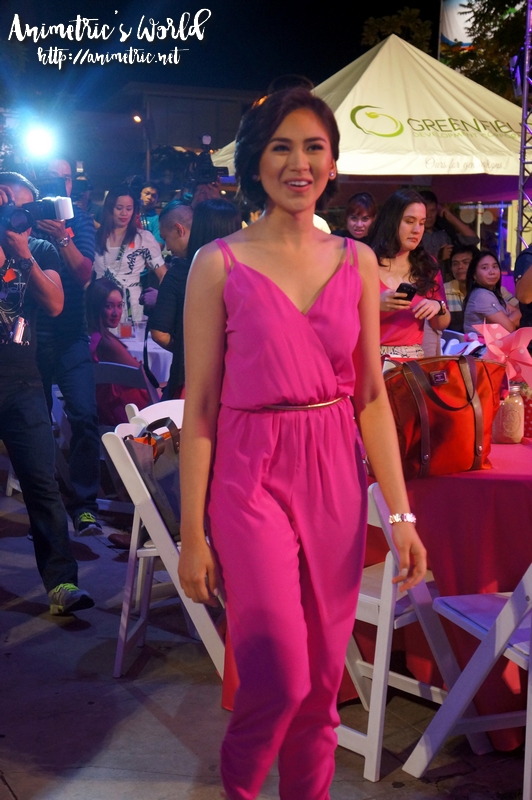 As we were having dinner, the Sunsilk Hairkada was called to the stage — Sarah Geronimo, Julia Montes, and Jasmine Curtis Smith.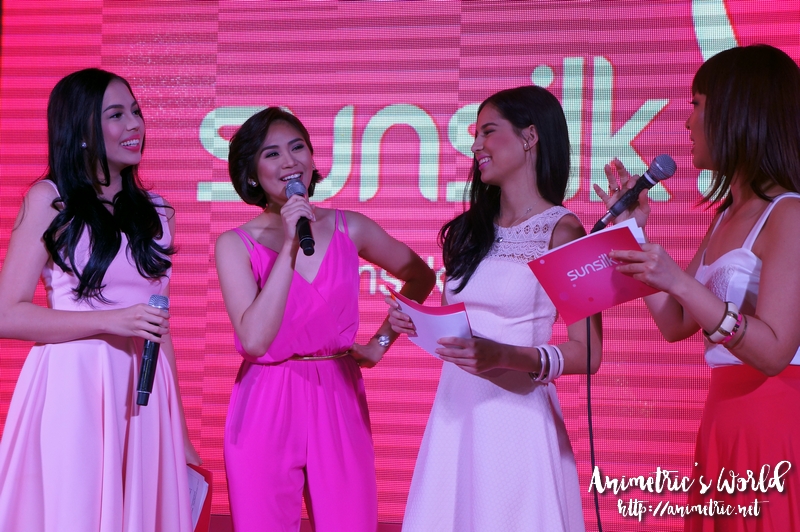 From left to right: Julia Montes, Sarah Geronimo, Jasmine Curtis Smith, and Sam Oh (event host).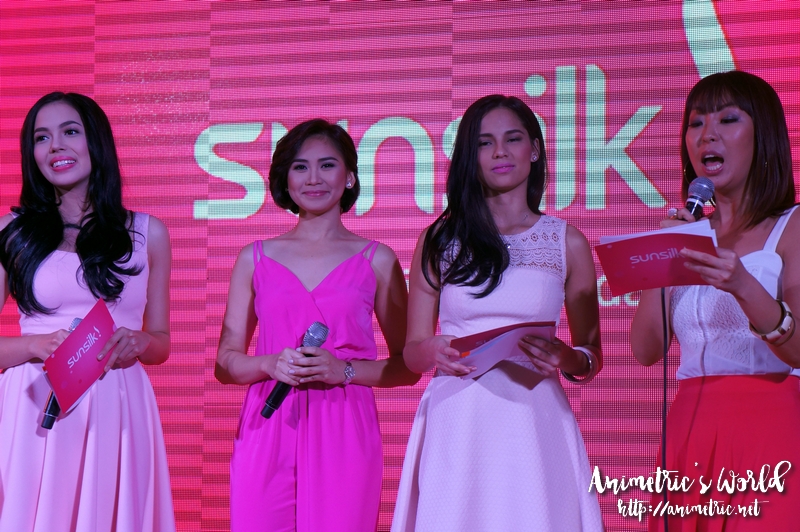 The three shared the things they like doing with their barkada, which included watching movies, food-tripping, and travelling.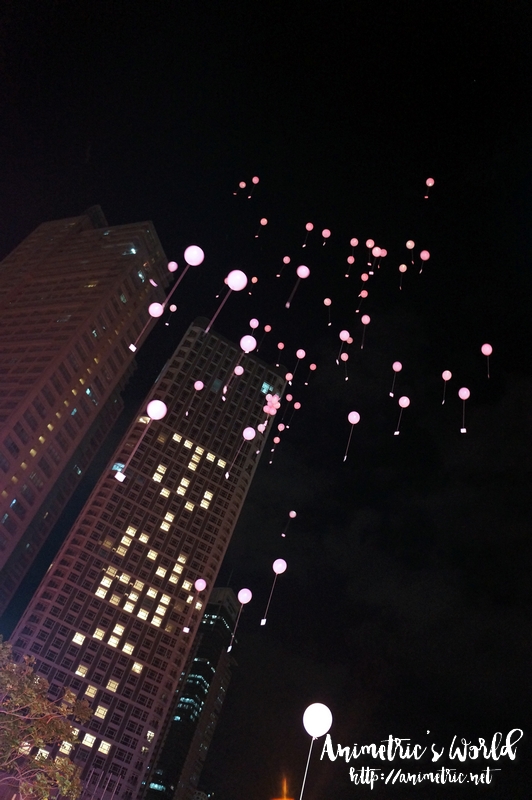 To culminate the event, we were asked to write our dream Sunsilk Hairkada experience on a piece of paper attached to the balloon. Then we were asked to release the balloons into the air.
Sunsilk aims to inspire barkadas all over the country to take on every adventure that comes their way with great hair as their ally. It's all about looking your best while being everything you can be.
Like this post? Subscribe to this blog by clicking HERE.
Let's stay connected: