A couple of months ago, I reviewed Sulwhasoo Perfecting Cushion EX. It was perfect except for the shade which was a tad dark (No. 23). Since then, I've made it my mission in life to find my correct Sulwhasoo cushion shade. Then a friend told me about StyleKorean's Black Friday sale… Sulwhasoo Perfecting Cushion Brightening No. 17 was on sale for P2k. I grabbed it right away.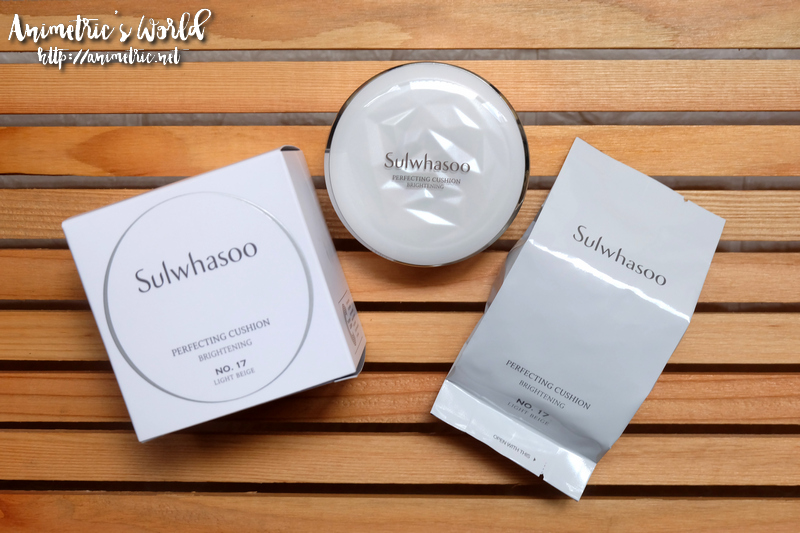 So here's Sulwhasoo Perfecting Cushion Brightening No. 17. The packaging is different — for starters, it's white instead of beige. Like the other Sulwhasoo cushion, it comes with a refill.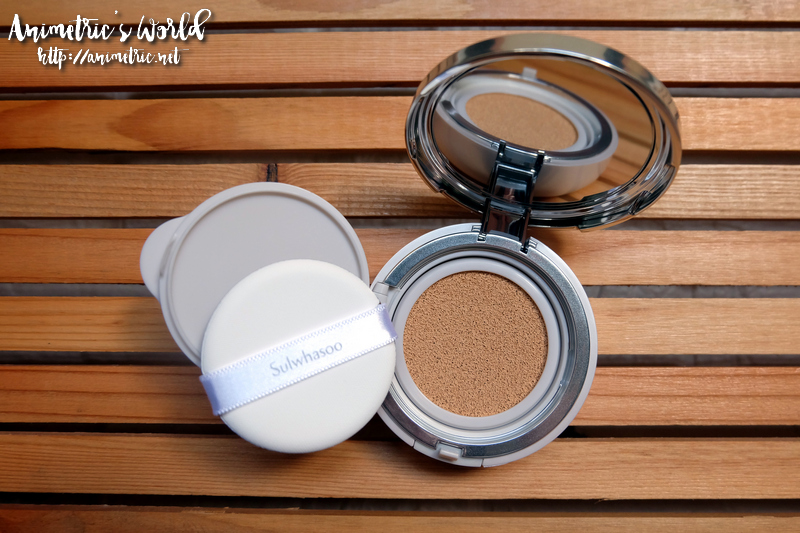 One look and I knew this cushion was indeed lighter than the first one I bought.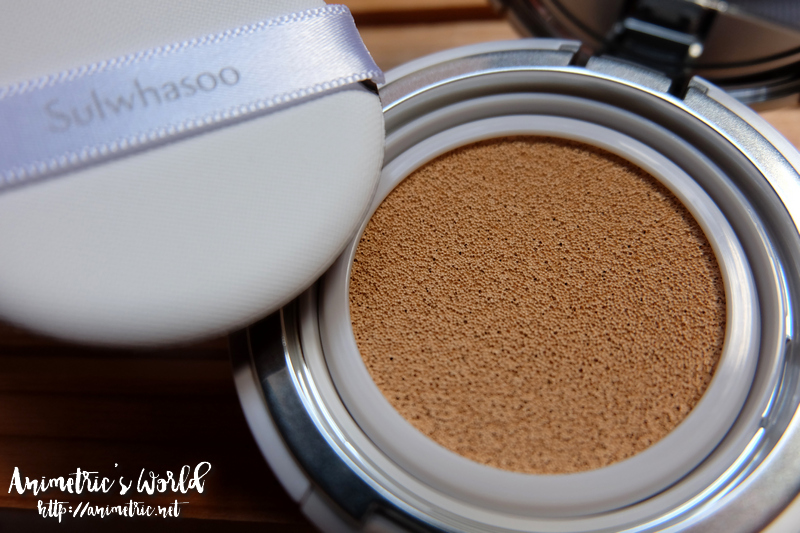 Here's a closer look.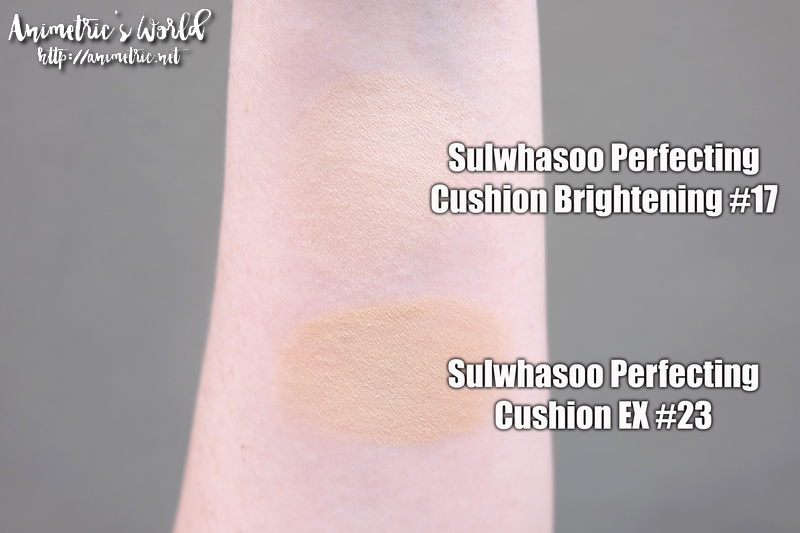 I swatched both cushions and the color difference is quite dramatic. Shade No. 17 matches my skin tone so closely it's hard to see the swatch.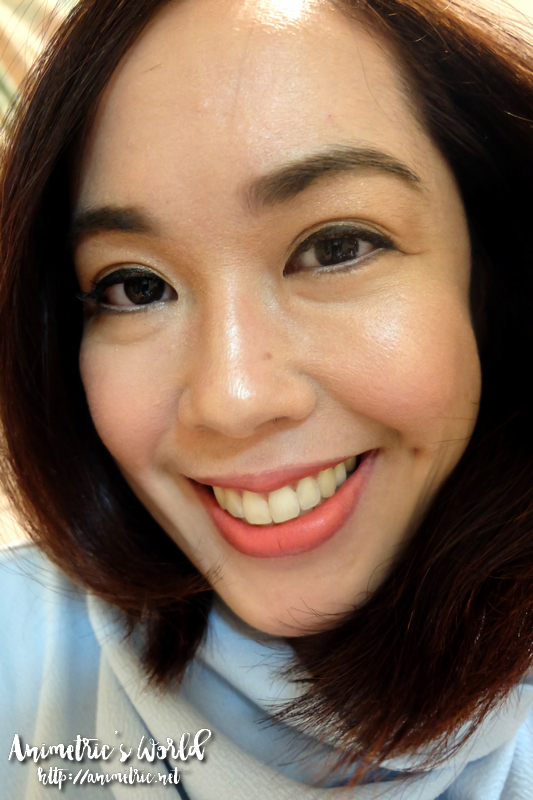 Here's Sulwhasoo Perfecting Cushion Brightening indoors under artificial light. I love that there's a cooling sensation when you apply it onto the skin. It smells so nice and fresh too. This particular cushion is formulated with magnolia extract and Pearlescent Complex which evens the skin tone with a brightening effect.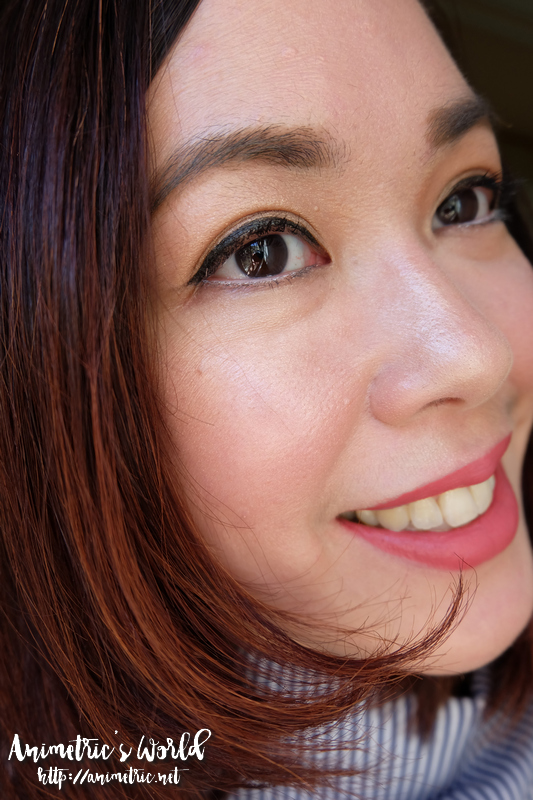 Here's what the cushion looks like under natural light.
What I like about Sulwhasoo Perfecting Cushion Brightening:
It's so refreshing on the face! There's this lovely cooling sensation every time the puff touches your skin.
It smells so good!
Coverage is lighter compared to Sulwhasoo Perfecting Cushion EX. This is perfect for days when you just want to be flawless and fresh, not needing to cover anything major. That said I don't think this could've covered the FNT scratches on my face the way the other Sulwhasoo cushion could.
It has an oil-capture system for excess oil so your face doesn't become greasy.
Great as an everyday cushion because it's lightweight.
Downside? Although it has staying power, I don't think it can replace foundation. It's also quite hard to get if you're in the Philippines. You have to buy online.
The Sulwhasoo Perfecting Cushion Brigtening is available at StyleKorean, Sasa, and Cosme-De for US$40+.
Like this post? Subscribe to this blog by clicking HERE.
Let's stay connected: