Last December 24, we visited Suihoen The Japanese Garden. We were scheduled to have Christmas dinner at mom's house and she told us not to wander off too far because Christmas eve traffic tends to get crazy. We googled and we discovered that there was a nice Japanese Garden just 5 miles from home.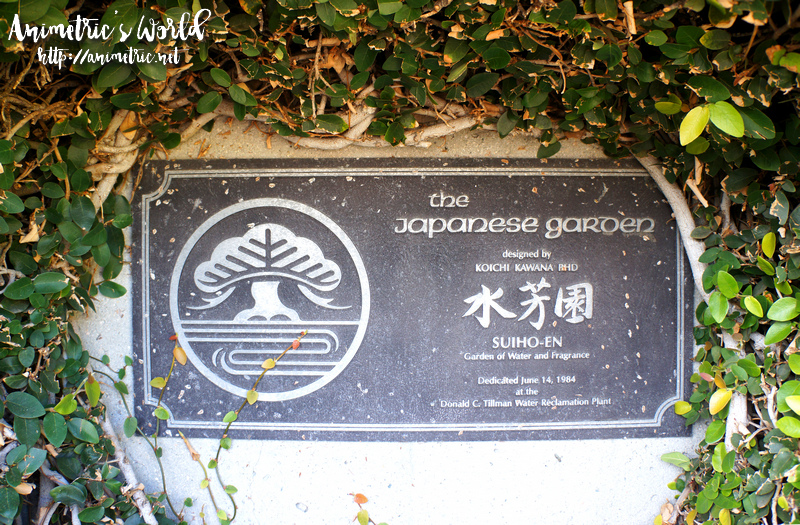 So anyway, Suihoen translates to "Garden of Water and Fragrance". It's 6.5 acres big and it's in the middle of the San Fernando Valley. It was designed by Japanese architect, artist, and garden designer Dr. Koichi Kawana.
Since we went to Suihoen The Japanese Garden during the winter, there weren't many flowers. But it was beautiful all the same. The moment we stepped inside the garden we were overcome with peace and tranquility.
We walked through the garden's entirety — it took about 5,000 steps to cover according to my FitBit (more on that in another post).
There are more flowers during the spring and summer months.
There's even a small waterfall.
There are definitely a lot of photo-worthy spots.
There were a lot of ducks and as well as a couple of big white birds (storks maybe?) when we were there.
I swear the entire place looks like a post card. We loved walking through the garden.
You can actually go inside this Japanese tea house.
There are also benches scattered all over the garden so you can sit and just take in the ambience. If you want to take your family somewhere else aside from a theme park, I highly recommend you check out Suihoen The Japanese Garden.
Admission fees are as follows:
Adults – US$5
Seniors 62+ and Children 12 years below – US$3
Suihoen The Japanese Garden
6100 Woodley Ave.,
Van Nuys, CA 91406
(818) 756-8166
http://www.thejapanesegarden.com/
Like this post? Subscribe to this blog by clicking HERE.
Let's stay connected: