Ever since microblading (an eyebrow tattooing technique) became popular, one name has frequently popped up — Momoi Supe. Momoi is considered as the go-to expert when it comes to microblading. He has done the brows of beauty queens like Pia Wurtzbach and Catriona Gray. I've seen countless microblading blunders on social media, so it's really not a procedure to take lightly. I'm not inclined to go for microblading since my brows are relatively thick. I do however, love good brow products.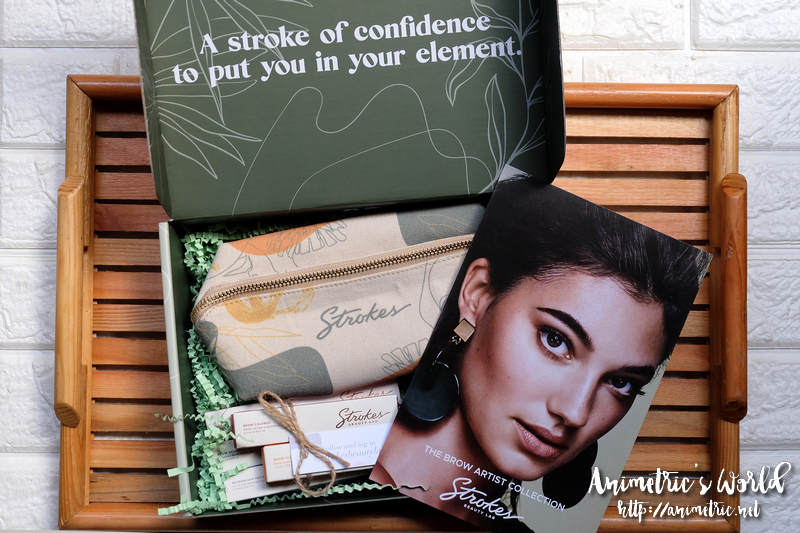 Momoi Supe recently launched Strokes Beauty Lab, his line of eyebrow products that are designed to elevate our eyebrow game.
Strokes Beauty Lab has five (5) products so far — Brow Colorist, Brow Fixer, Brow Painter, Microblade Pen Perfector, and Brow Sculptor Duo.
Brow Colorist (₱358) is an eyebrow mascara. It's a tinting pomade that builds both color and volume.
Brow Fixer (₱398) is a colorless brow gel that shapes and sets hair, keeping them neat and in place.
Brow Painter (₱498) is a brow shading pen with a soft and subtle watercolor-like effect. It's great for filling in brows since it looks very natural.
Microblade Pen Perfector (₱498) is an ultrafine brow detailing pen which lets you draw individual strands with incredible precision.
Brow Sculptor Duo (₱378) reminds me a bit of my favorite Anastasia Beverly Hills Brow Wiz. I don't know yet how they compare in terms of usability, but I'll find out soon.
These are swatches of the 3 Strokes Beauty Lab pen-type products. You can see the differences right off.
I tried all of the brow products and did a side-by-side comparison.
The Microblade Pen Perfector has the most intense effect of all the products. The Brow Sculptor Duo I applied with a very light hand in this photo, but it's actually buildable.
In the end, I used the Brow Colorist, Brow Painter, and Brow Sculptor Duo all together to create a complete look.
Since I don't wear makeup often anymore and I don't really go out much, I haven't been able to test just how longwearing these are. I could tell however that all the products are of good quality when I tried using them. The prices are very reasonable too. Strokes Beauty Lab Brow Fixer (₱398) is actually a dupe for Glossier Boy Brow in Clear (US$16 + Sales Tax) at less than half the price!
You can purchase Strokes Beauty Lab products from the Strokes Beauty Lab Flagship Store on Lazada.
Like this post? Subscribe to this blog by clicking HERE.
Let's stay connected: