December is still planner season. Have you decided which one you're going for? Starbucks Philippines started issuing sticker cards for the Starbucks Planner 2019 last November 2. This year, they've made it a lot easier to collect the 18 stickers you need for either a planner or a travel organizer. You can now get a sticker for ANY drink in ANY size. That is good news for people like me who go to Starbucks for tea rather than coffee. It's easy for me to rack up stickers for drinking any of their Teavana beverages. I'm just not a frappuccino person so in the past years it was virtually impossible for me to complete the sticker card.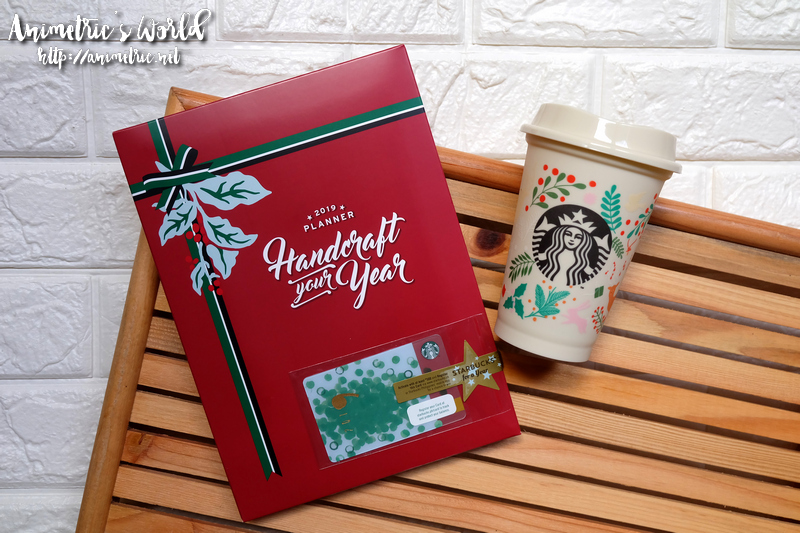 What I have here today is the planner. My daughter uses the Starbucks Planner every year, and it looks like 2019 will be no different.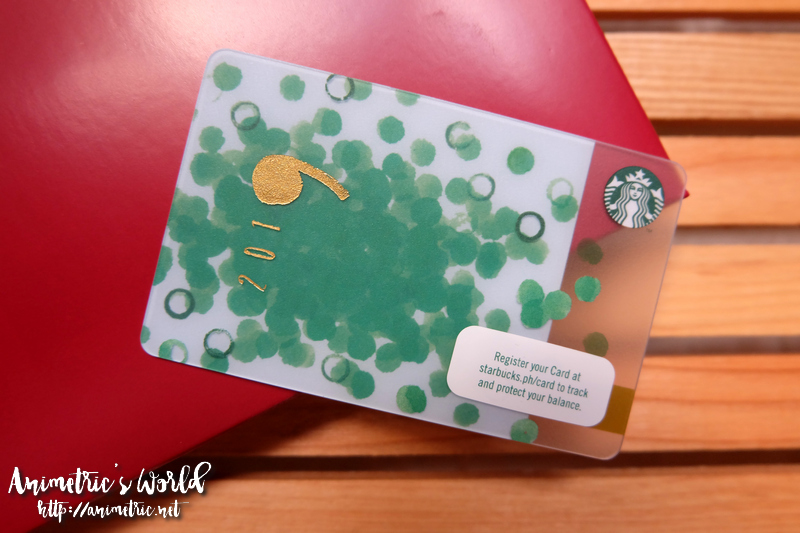 The Starbucks Planner 2019 comes with a Starbucks Traditions 2019 Card. Activate it with P500 load and get a chance to win Starbucks for a Week, Starbucks for a Month, or Starbucks for a year. There will be 21 winners for each of the prize categories for a total of 63 winners. That's one (1) free Starbucks drink per day for either a week, month, or year.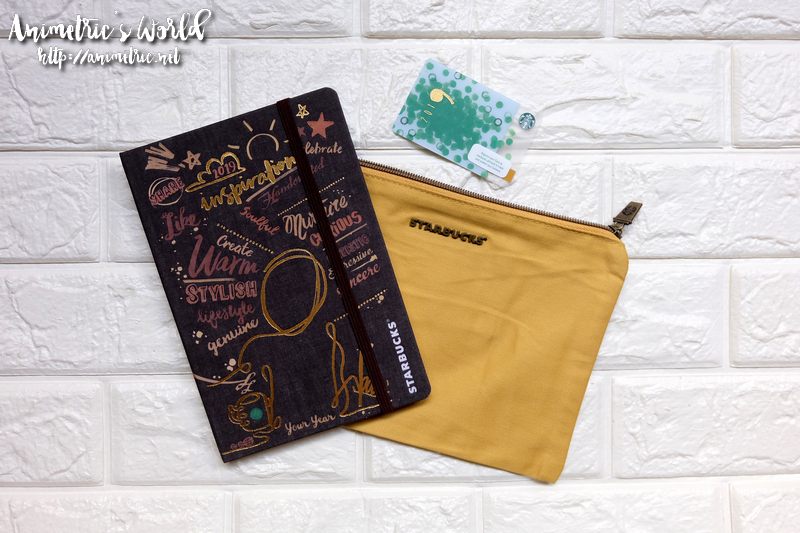 The Starbucks Planner 2019 comes with a zip pouch.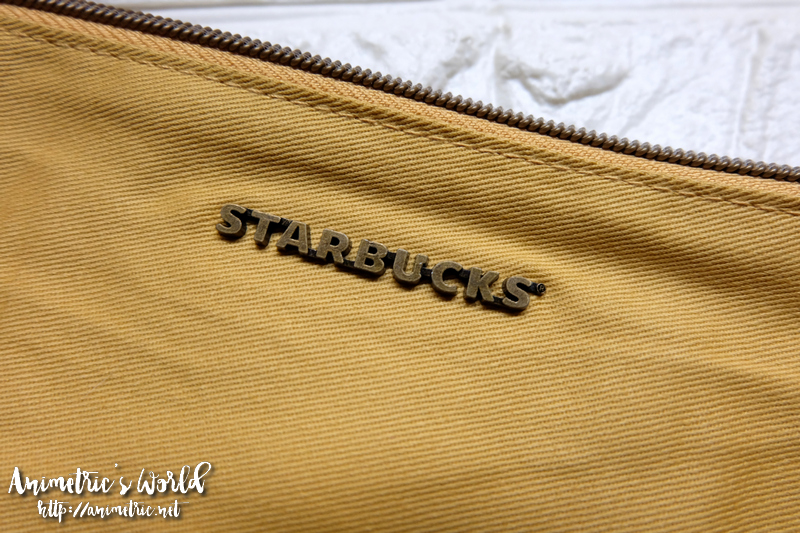 There's a metal Starbucks logo on the pouch.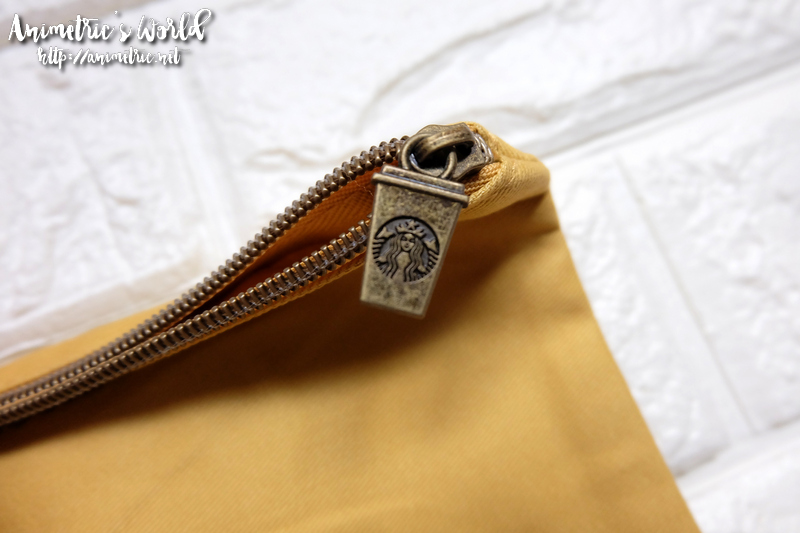 The zipper is a metal Starbucks cup.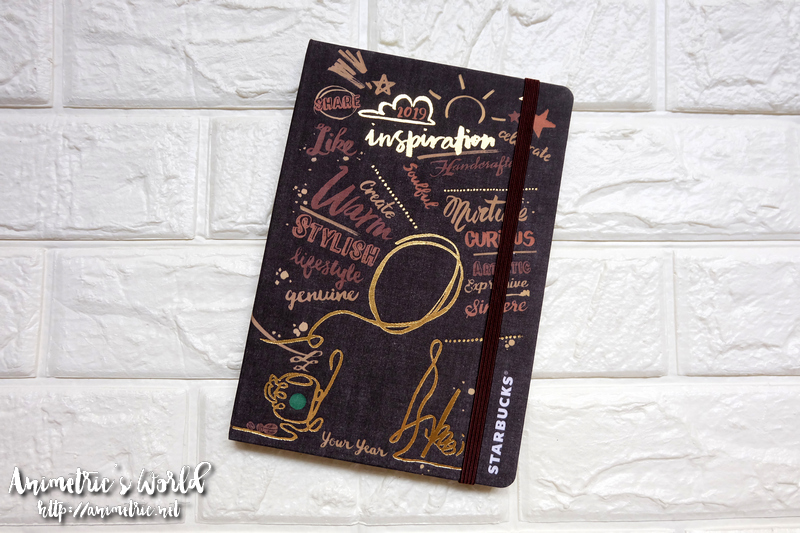 We got the brown cover version of the Starbucks Planner 2019. My daughter likes using Starbucks Planners for school so she prefers this over the Starbucks Travel Organizer.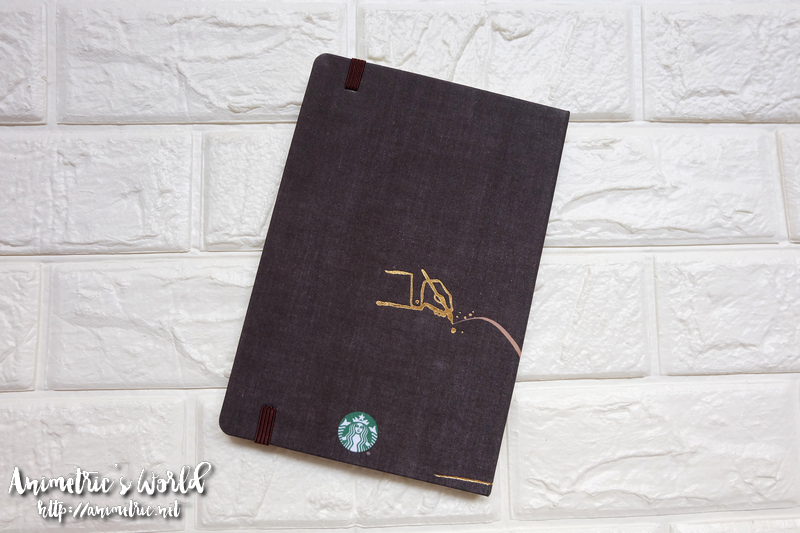 This is what the back cover looks like.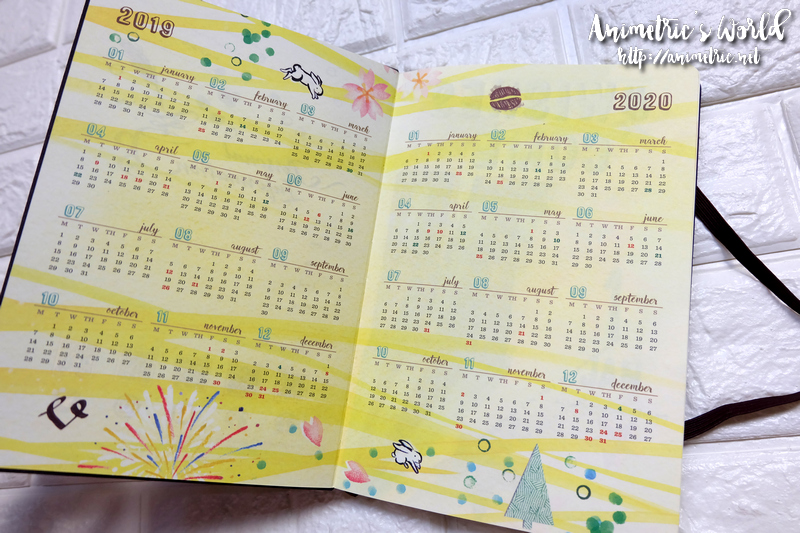 Rabbits are an underlying theme in the Starbucks Planner 2019.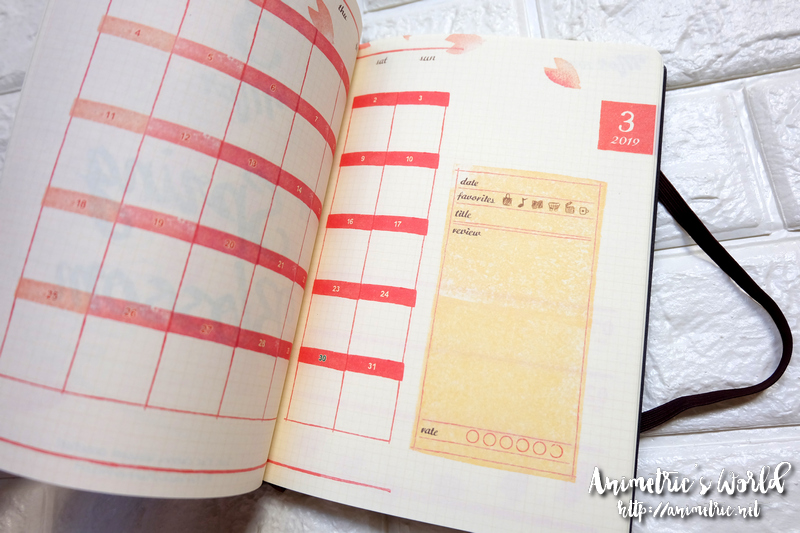 We really liked the extra colorful pages of this planner.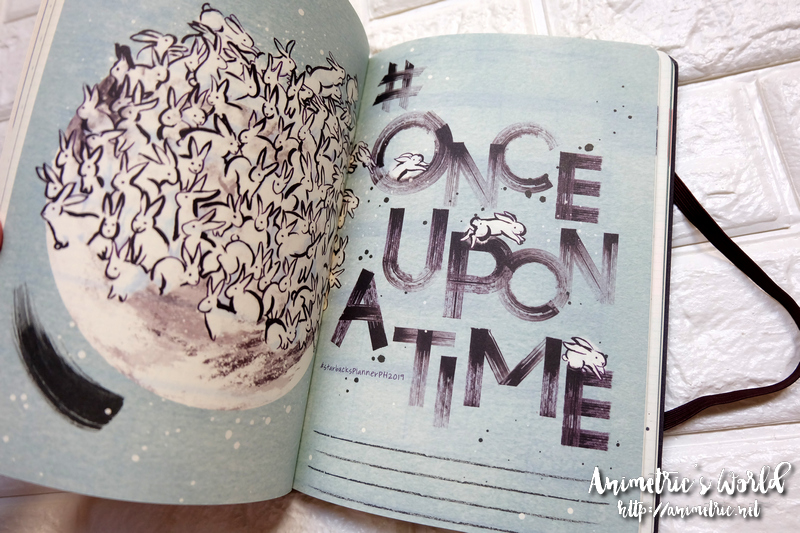 Rabbits everywhere!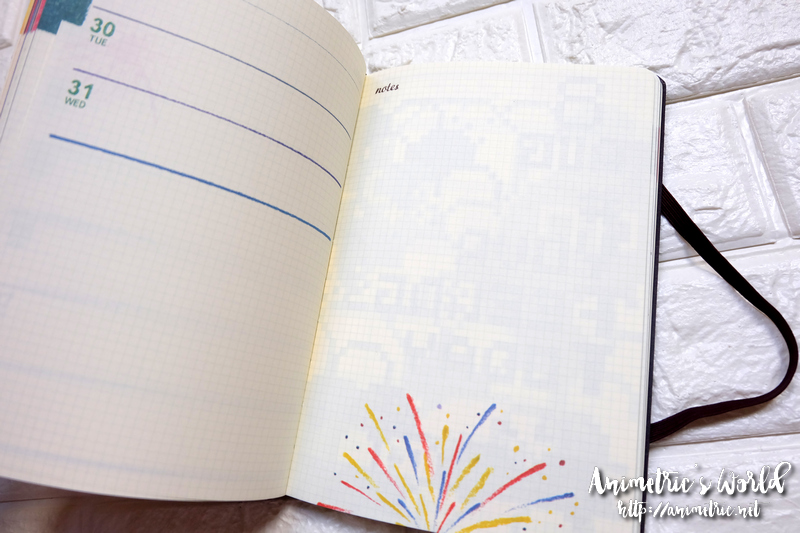 Love the random assorted embellishments.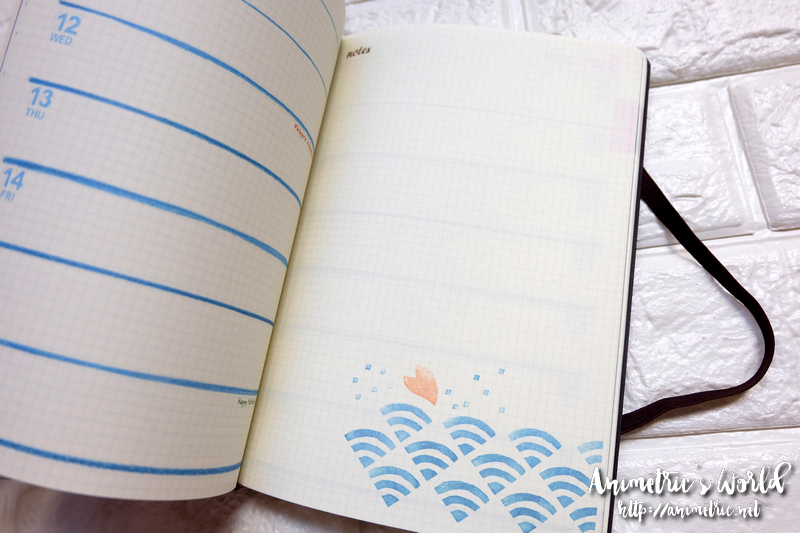 I think this is Starbucks' coolest planner yet.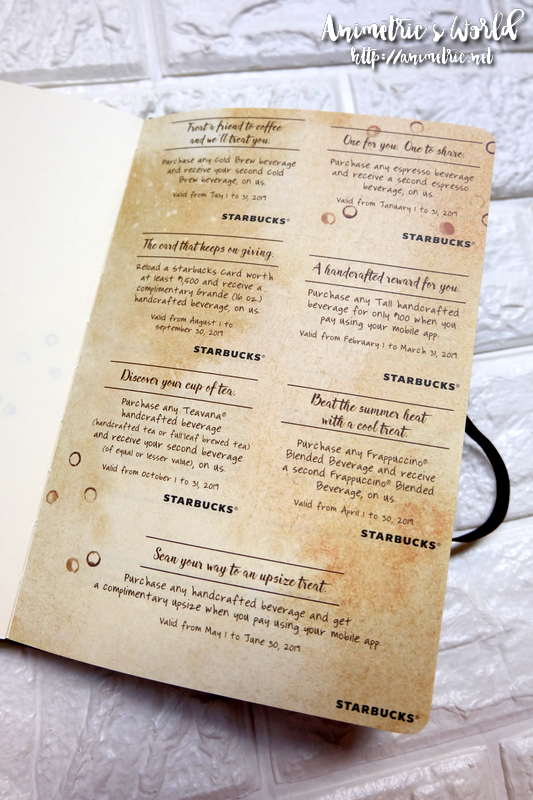 There are seven (7) coupons which can be redeemed during different months of the year:
Buy 1 Take 1 Espresso Beverage (Jan. 1-31, 2019)
Purchase any Tall handcrafted beverage for only P100 when you pay with the mobile app (Feb. 1 to Mar. 31, 2019)
Buy 1 Take 1 Frappuccino (April 1-30, 2019)
Free upsize when you pay with the mobile app (May 1 to June 30, 2019)
Buy 1 Take 1 Cold Brew beverage (July 1 -31, 2019)
Free Grande handcrafted beverage when you reload P1,500 on your Starbucks Card (Aug. 1 to Sept. 30, 2019)
Buy 1 Take 1 Teavana (Oct 1-31, 2019)
You can collect stickers until Jan. 20, 2019. Redemption of planners / travel organizers may be done until March 20, 2019.
A single receipt purchase of food, drinks, and merchandise worth at least P7,000 entitles a customer to one (1) Starbucks Planner 2019 or Travel Organizer. Purchase of gift certificates or Starbucks card load is not counted.
In case you can't be bothered with a paper card, you can opt to collect e-stickers on the Starbucks mobile app. E-stickers and paper stickers cannot be combined.
What do you think of the Starbucks Planner 2019?
Like this post? Subscribe to this blog by clicking HERE.
Let's stay connected: