I've never really liked any of the local pancake mixes available in the supermarket. Then last November, I got to try the Rustic Mornings Original Buttermilk Pancake Mix. It was the best damned pancake that ever came out of our kitchen. That's saying a lot because I've tried buying all the mixes available in the supermarket. Then I thought of trying imported ones, starting with Betty Crocker and Krusteaz. Those brands are widely available too. I wasn't particularly impressed. So I thought of trying to find pancake mixes in Shopee. I ended up with Ottogi Hotcake Mix from Korea which we really liked.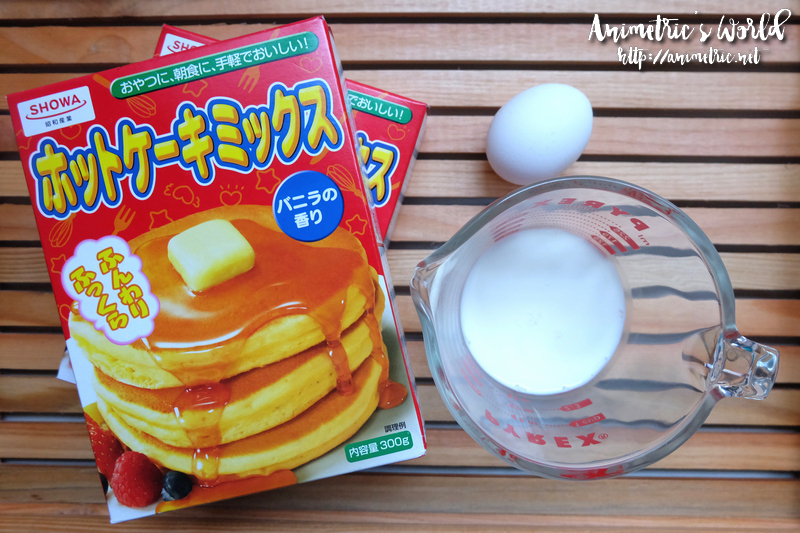 While shopping at Metro Supermarket, I spotted boxes of Showa Hotcake Mix. I grabbed a couple immediately. They cost P100+ per box, I don't remember the exact price. Showa is a Japanese brand. The instructions are in Japanese but there were translations at the back of the box. All you need to make pancakes is one egg and 100ml milk. Beat the egg and milk together then add half the hotcake mix. Mix until well-blended. Then cook them. The procedure is very similar to how the Morinaga Hotcake Mix is prepared. You can watch a video here. I skipped the towel procedure so maybe that's why my hotcakes didn't look like the ones pictured on the box.
Anyhow, my hotcakes were ready in no time. I like putting lots of butter and then drizzling with Rustic Mornings Classic Pancake Syrup which is simply the best syrup I've tried.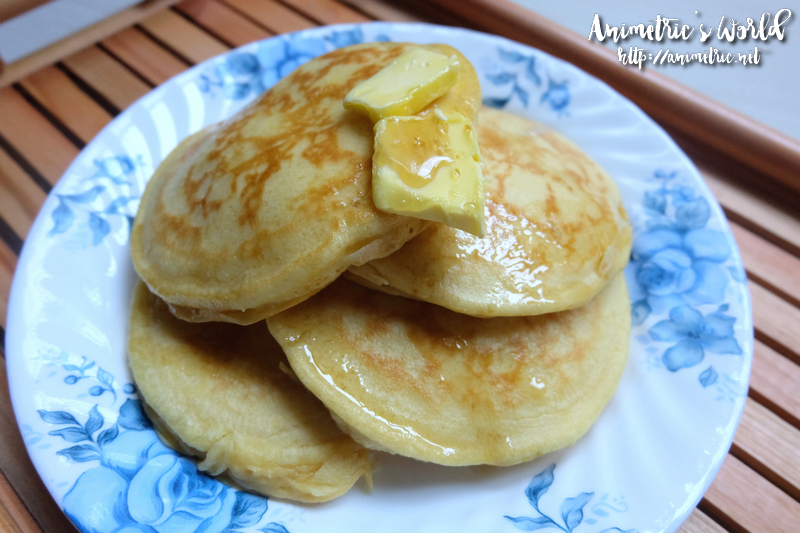 Taste-wise, the Showa hotcakes are kind of milky, slightly sweet (as in very slightly), and super chewy. There's an almost sticky, glutinous quality to its texture. I think it's better than our local supermarket mixes but so far the best ones for us are still Rustic Mornings and Ottogi Hotcake Mix. Honestly I haven't seen Showa Hotcake Mix anywhere else aside from Metro Supermarket in Market Market.
What's your favorite hotcake mix? I'd love to hear it, as I'm always on the lookout for new ones to try.
Like this post? Subscribe to this blog by clicking HERE.
Let's stay connected: