Did you know that along Panay Avenue is a place where you can score deals on premiere food brands? It's the SYSU Food Hub. It's on the same side as Hi-Top Supermarket. Sysu International Inc. is the distributor of brands like Lee Kum Kee, McCormick, San Remo, JIF, Tabasco, and Treetop among many others. They also have their own brand, Clara Ole.
I got a chance to shop there last Thursday with my mommy blogger friends My Mom Friday and The Phenomenal Mama.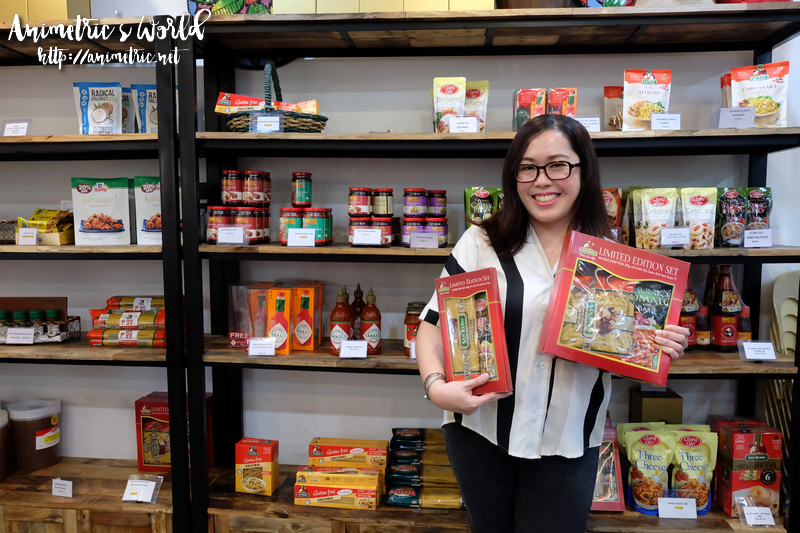 They have shelves full of products, some of which are not available in supermarkets.
I was surprised to discover that they distribute ready-to-drink Coffee Bean and Tea Leaf beverages, Dunkin Donuts coffee, La Espanola olive oil, Crisco cooking oil, and Natural Health Coconut Sap Sugar too.
So why shop at the SYSU Food Hub? There are always special deals. For example, these Lee Kum Kee Premium Soy Sauce Twin Packs which sell for P135.25. You get 15% off the SRP if you get this.
As I've mentioned earlier, there are products not available in supermarkets, like San Remo Gluten Free Pasta. Every 350g pack sells for P164, so whether you get spaghetti, fettucine, or fusili, you pay the same price.
La Espanola olive oil is one of their premium brands.
Since opening late last year, cash has been the sole mode of payment they accept. Hopefully next time we can pay via credit card, PayMaya, GCash, etc.
Here are some of the things I got — San Remo x Clara Ole Limited Edition Set, La Espanola Olive Oil, San Remo Instant Macaroni and Cheese (first time I've seen it!), Tabasco Sriracha, Natural Health Coconut Sap Sugar, CBTL tea and coffee, Balducci Spaghetti…
And I also got a bunch of Lee Kum Kee products — Lee Kum Kee Oyster Sauce (with free Lee Kum Kee Sesame Oil),  Lee Kum Kee Chili Garlic Sauce, and Lee Kum Kee Seasoned Sauce for Seafood.
The SYSU Food Hub also has a fully equipped modern kitchen that can be used for testing and demonstrating recipes using SYSU products. Check out my Tuna Red Pesto Pasta recipe using Clara Ole Red Pesto HERE.
By the way, I'll be giving away SYSU Food Hub gift packs and GCs to five (5) lucky winners so stay tuned. The giveaway will most probably be held on Instagram.
Like this post? Subscribe to this blog by clicking HERE.
Let's stay connected: