Rabeanco. I've been hearing a lot about this brand of bags from my friends lately. They've been urging me to check it out because the bags are really nice, classy, and well… affordable considering they're made of real cowhide leather. Rabeanco is a brand that originated from Hong Kong, opening its first standalone store there back in 2004. They've been in the Philippines for the last couple of years though but it's only now that I've taken notice.
I was in SM Aura more than a week ago during the end of season sale. I was hitching with Mrs. Martinez and she suggested that we walk around after visiting Kipling as not to waste the opportunity to spot some deals and finds. We found our way to Rabeanco's boutique.
Look at the cute leather bags in different colors! Mrs. M bought one of these.
I walked around the store, casually browsing through the bags on display.
Then this caught my eye. It's a red bag called Tippy. It costs P7,650. I have a frustration with red bags. I've wanted one for the longest time but somehow, I can't find one that I really like. Usually I'd find a design I want but it won't be available in red. Or I'd find some red bags but I wouldn't like the designs enough to make a purchase. This time, it seems that I've finally found the one.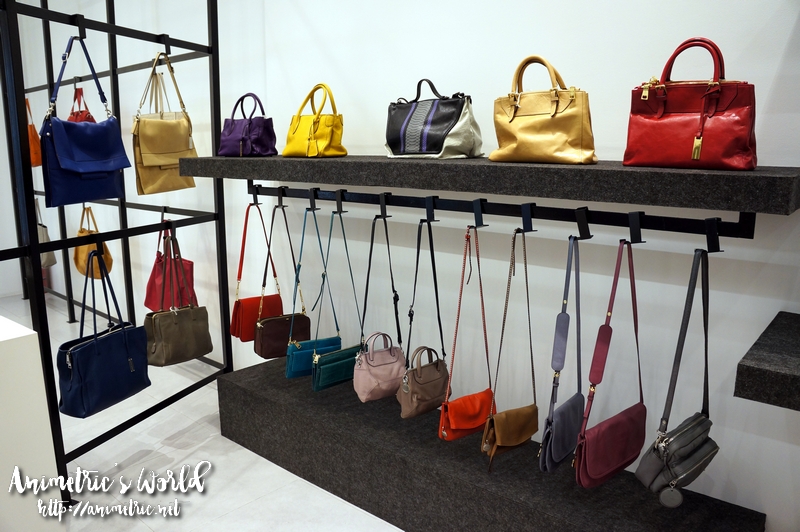 Anyhow I looked around some more. There are all kinds of bags, wallets, and clutches.
Lots of designs and colors, really.
In the end I took the red Tippy off the shelf and tried toting it around. I loved it! It was incredibly lightweight. Most of my bags feel heavy even when they are empty, lol. I decided right then and there to purchase it. I think P7,650 for such a classy cowhide leather bag is a good deal! I'm so happy I walked in Rabeanco that day.
What do you think? 😀
Here in the Philippines, Rabeanco boutiques can be found at SM Aura (Unit 225), TriNoMa (Level 3), and Shangri-la Plaza Mall (East Wing Level 4).
Like this post? Subscribe to this blog by clicking HERE.
Let's stay connected: