Shake Shack is one burger joint that's always hyped online. People on social media are always talking about going there whenever they go somewhere with a Shake Shack store in the vicinity. Now I always schedule a day in Yokohama whenever we go to Tokyo. It just so happened we passed by a Shake Shack store while walking in the Minatomirai area. Here's the clincher — there was NO LINE. In fact, the store was almost empty. I convinced our group to have a snack (it was around 4pm) to take advantage of the situation. Finally, I would find out what the hype is about.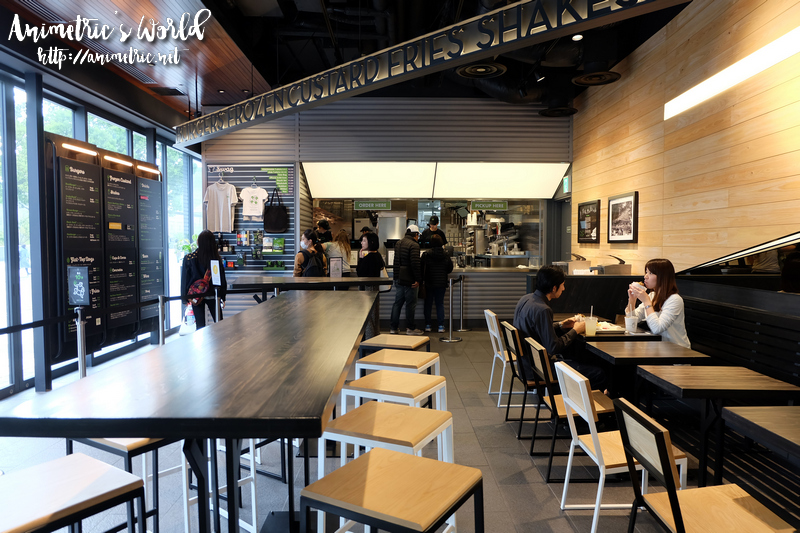 See? No queue! The store is big, bright, and spacious. It's very clean and comfortable.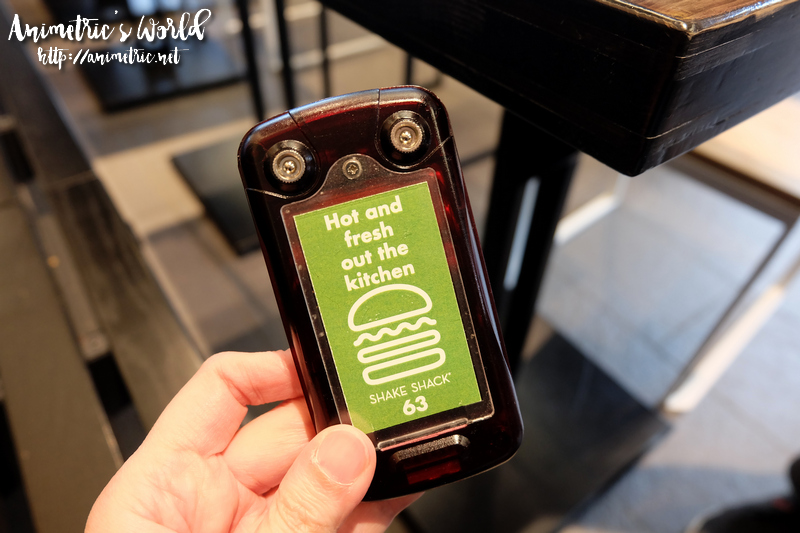 We placed our orders at the counter. We were given a buzzer which would light up when our orders are ready. English menus are available upon request.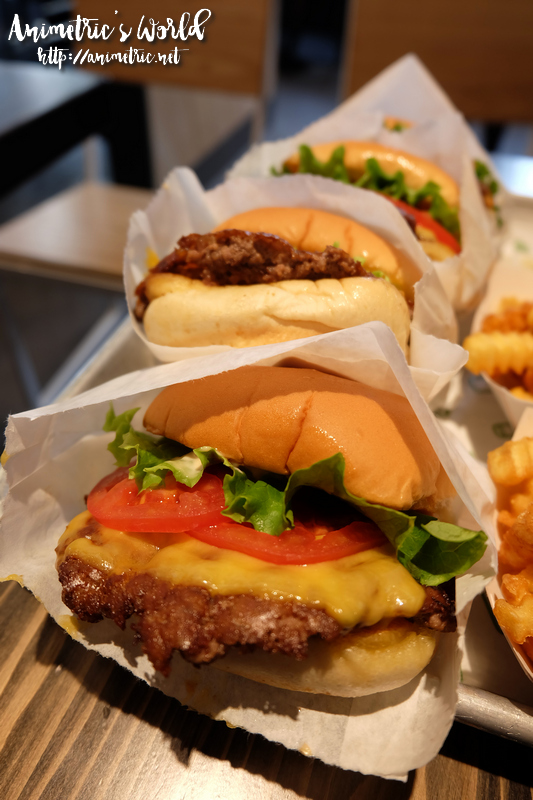 Almost all of us ordered the Shackburger (710 yen for single patty / 1,010 yen for double patty). It's basically a cheeseburger (beef patty, cheese, lettuce, tomato, and a pickle) with ShackSauce.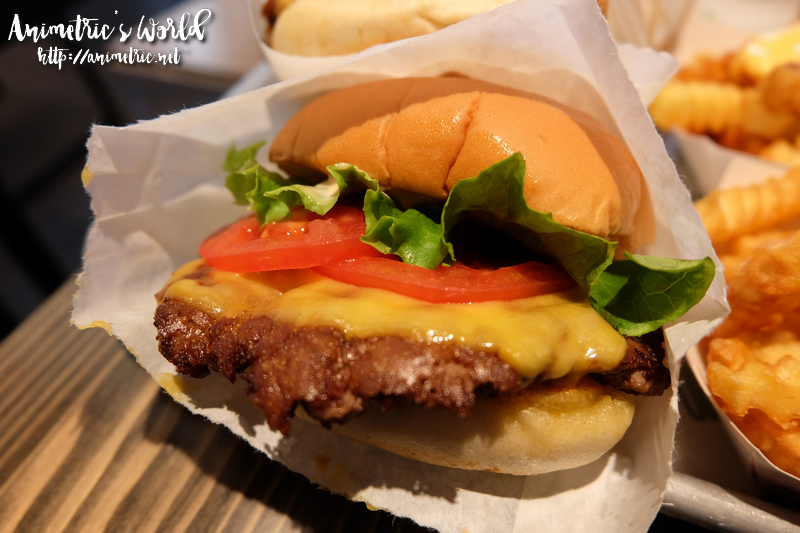 My son commented that it seemed kind of small. Anyway, it was good, if a bit reminiscent of In-N-Out Burger. Honestly, I would not line up for it because it's nothing special. I don't even remember what the ShackSauce tastes like — was there any on my burger even? It's that forgettable.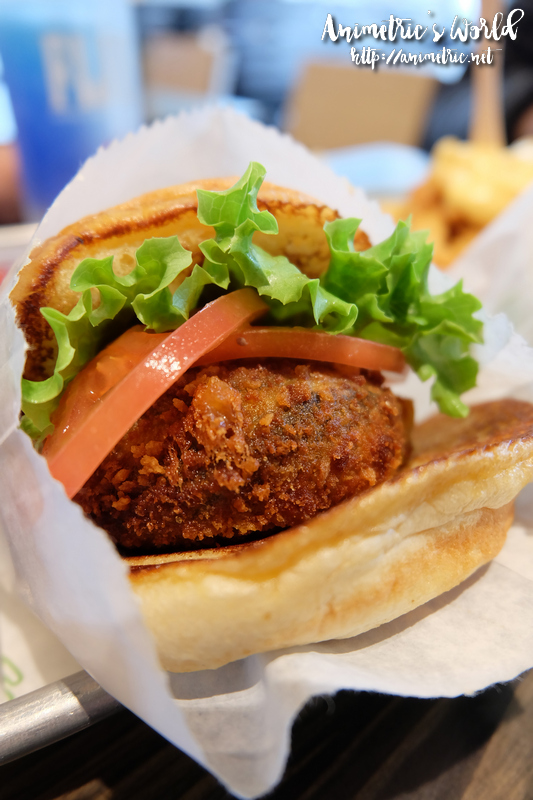 My mom ordered their meat-free 'Shroom Burger (960 yen). It's supposedly a crispy fried portobello mushroom filled with melted cheese and then topped with lettuce, tomato, and ShackSauce. She said it was good.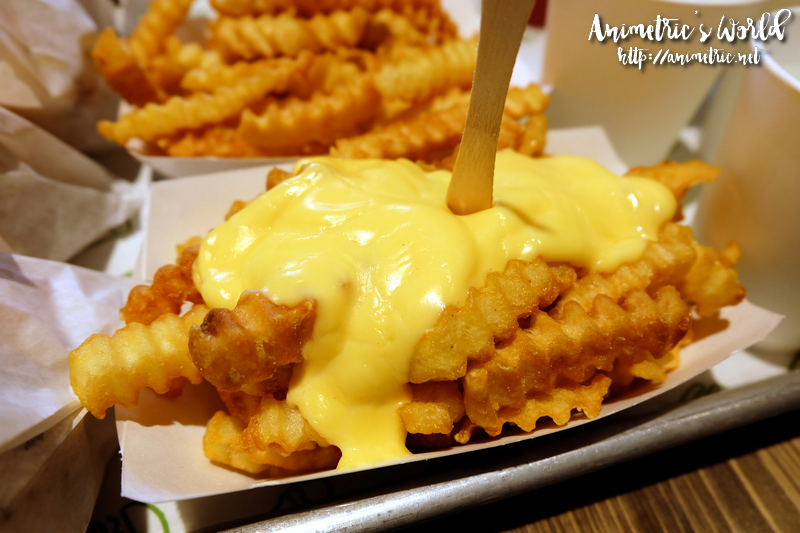 We ordered Cheese Fries (430 yen for Small / 630 yen for Regular). The potatoes are surprisingly good. The melted cheese on top was just okay. I can make a better cheese sauce at home using higher quality cheese. This is a Regular serving and it's good for 2 people.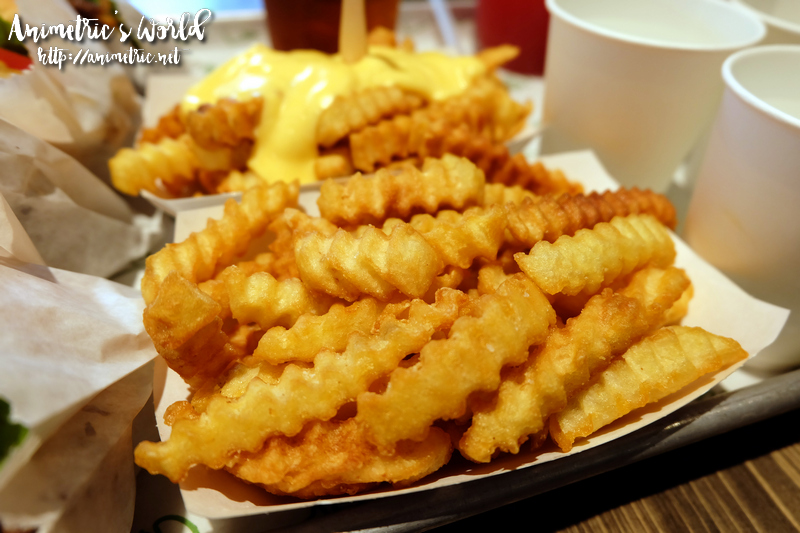 We also ordered Fries (300 yen for Small / 440 yen for Regular).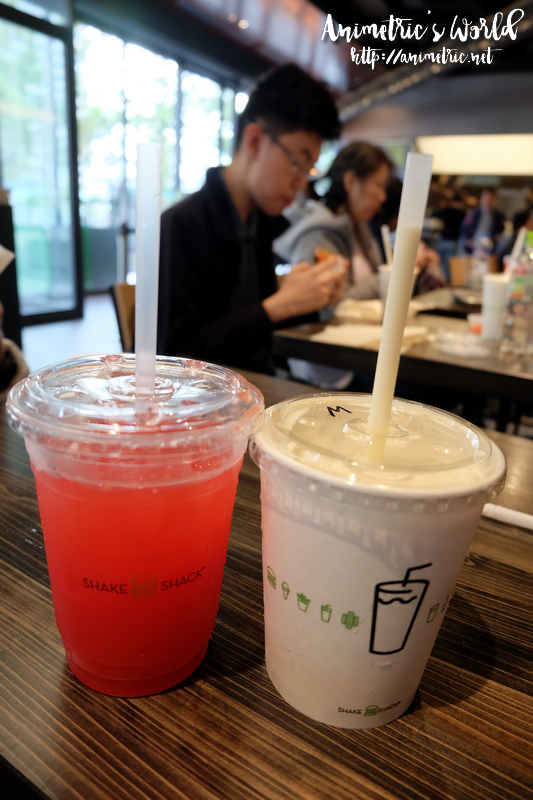 To complete our Shake Shack experience, the kids ordered drinks. Raspberry Limeade (520 yen for 18 oz) and Banana Pudding Shake (540 yen for Small / 710 yen for Regular). The Raspberry Limeade is just okay, the taste reminded me a bit of cough syrup. However, the Banana Pudding Shake is a winner. Really thick and creamy with the taste of real bananas, it's a lot better than In-N-Out Burger's super thick ice-cream based shakes which I dislike. They do have a Japan-exclusive Black Sesame Shake which my sister-in-law tried.
Although I felt Shake Shack doesn't really live up to the hype and I wouldn't line up for it, I'm glad I've finally tried it. Now it's out of my system lol. I don't think I'll ever crave for it but if I ever find myself in a store with no queue, I'm willing to try out other menu items. The selection is rather limited so I think you can pretty much try everything by the 2nd visit if you go as a group. Expect to spend over P500 per head.
Anyhow, as small as the burger looked to my son, it was heavy enough to fill me up that I skipped dinner that night.
Shake Shack
2-3-2 Minatomirai, Nishi-ku
2/F Queen's East, Yokohama 220-0012,
Kanagawa Prefecture, Japan
+81 45-232-4032
Like this post? Subscribe to this blog by clicking HERE.
Let's stay connected: