Last Tuesday, I went to Piandre Salon (Ayala Malls The 30th) for Seamless Bayalage. Bayalage is defined as a highlighting technique wherein color is painted on hair to create a graduated, natural-looking effect. Bayalage has dethroned Ombre (gradient hair) as the in thing to do with hair. Anyway, this is something I've never tried so now's a good time as any.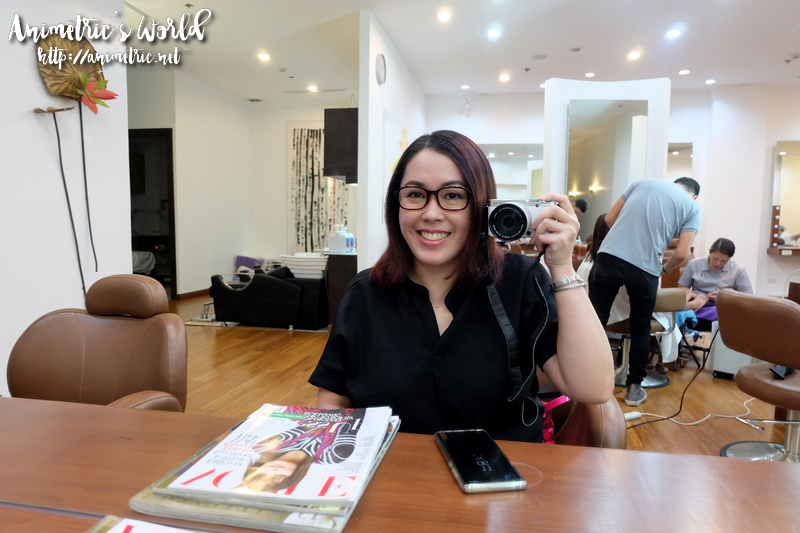 This was my hair prior to the process. The last time I colored it was over a month ago. I used Manic Panic, a temporary vegan dye with really good color payoff.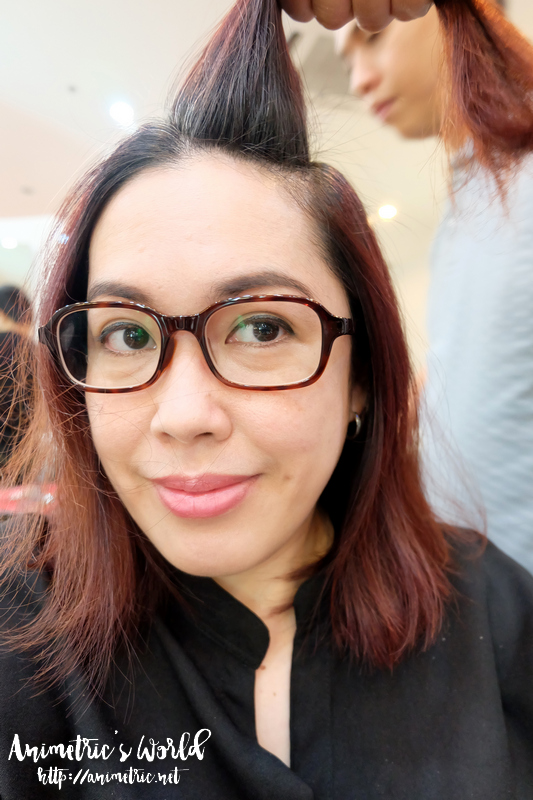 Before starting, the stylist checked my hair to see how he would go about with the Seamless Balayage. My hair is like at least 4-5 different colors because I keep DIY-ing. The roots were dark. I had white strands. Then there were different shades of brown and red. The stylist said the process would take longer than usual since I had so much going on and he had to make sure my hair was evenly toned afterwards.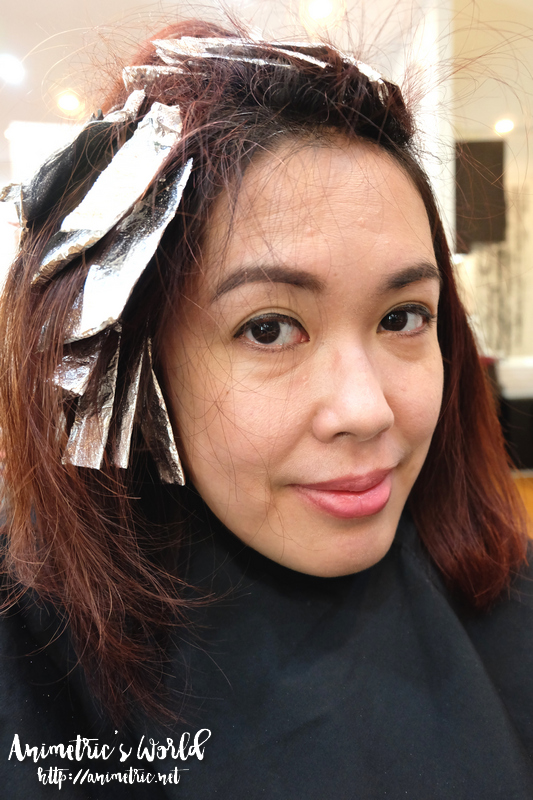 I told him I wanted red. After all these years of coloring my hair, I've come to the conclusion that red shades complement my skin tone best. He started with bleaching portions of my hair. It was necessary because it would strip my hair of all the other colors.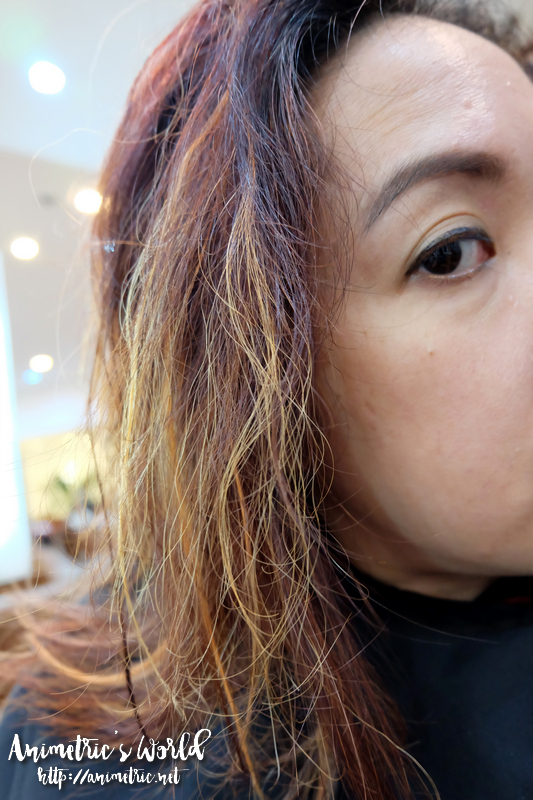 I've never bleached my hair before so I was kind of scared. They assured me my hair would not be damaged because they would apply i.plex by the hair color brand LAKME. This would protect and treat my hair.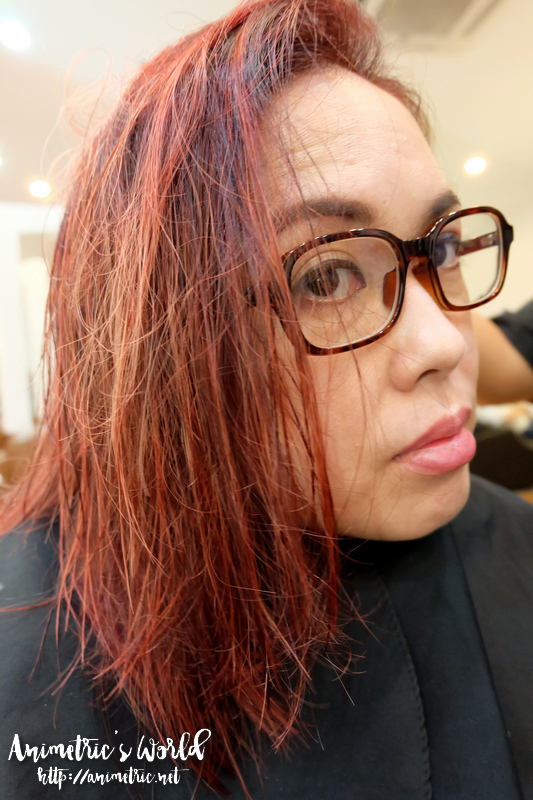 After bleaching, they applied red hair color (also from LAKME) all over my hair. Balayage doesn't necessarily mean coloring your entire head of hair but given that mine was multi-colored, it had to be done.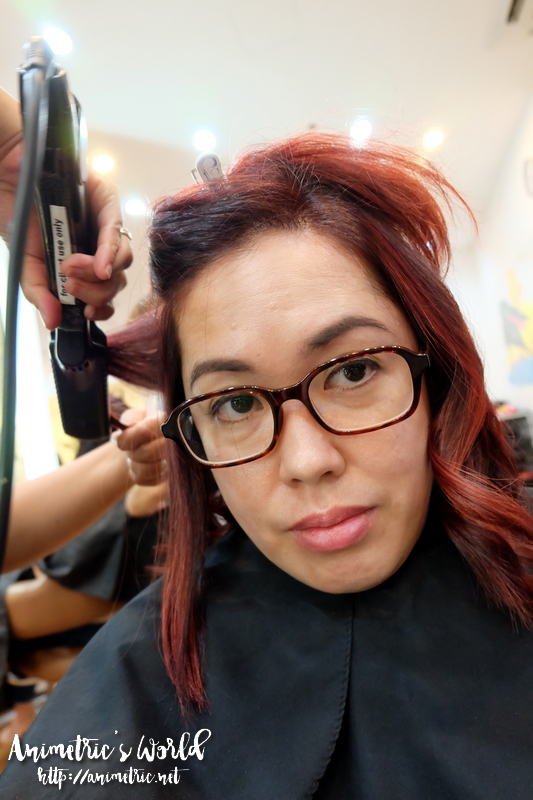 They asked me if it was okay to use a curling iron on my hair after the Seamless Balayage process. I said okay. The effect of Balayage is best seen on wavy hair is why.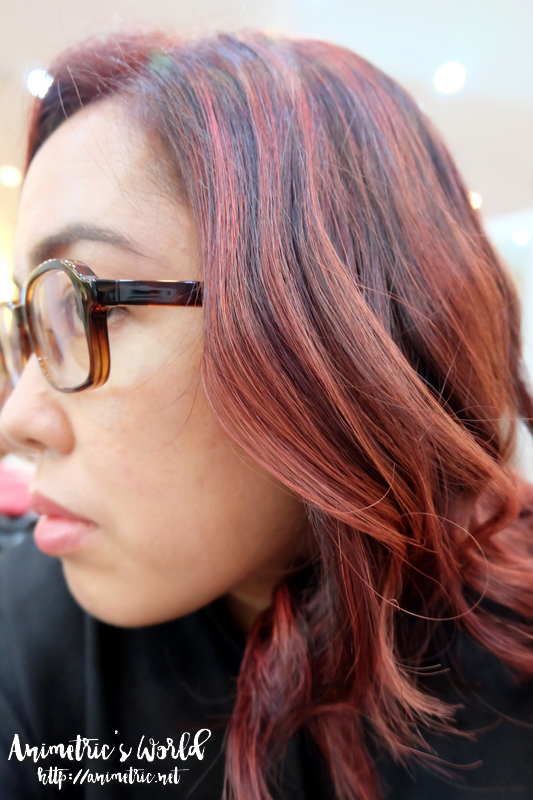 So this is the finished product. Of course, at this point, I had no way of knowing how it was going to be after I go home and shampoo my hair. The entire process took 4 hours for me due to my hair's condition.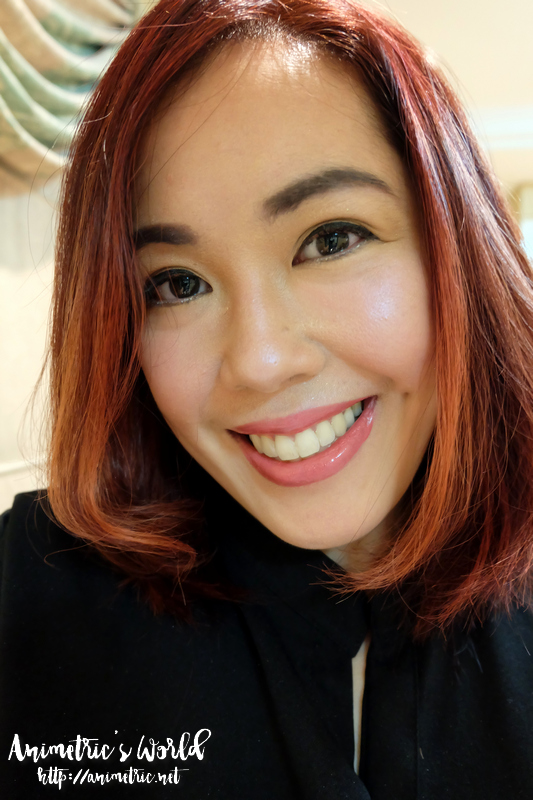 Anyway before I post reviews of any salon treatment, I make sure I wash and dry my hair on my own first. If it passes my shampoo test, then it's good to go. So this is the result of my shampoo test. My hair is still great even without salon styling!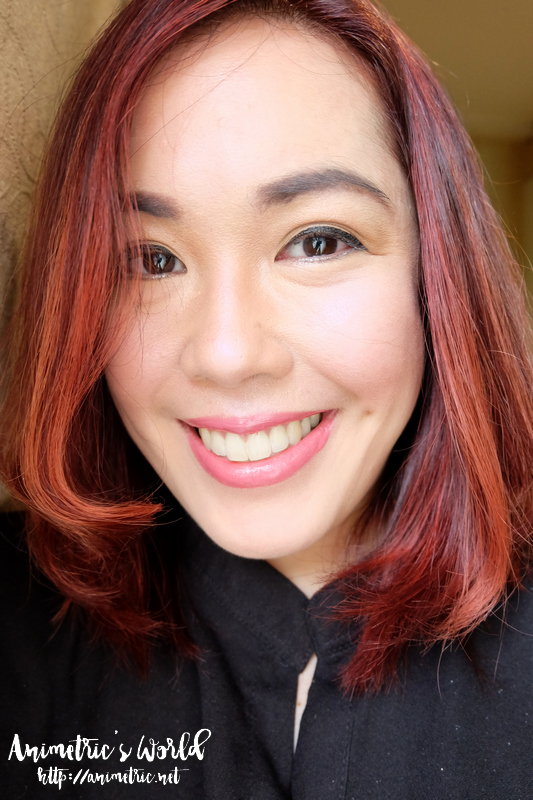 This is how my hair looks under the natural light. I love it. This is the hair color I've always wanted but have never been able to achieve at home.
What I like about Piandre Salon's Seamless Balayage:
The stylist is really knowledgeable. He bleached portions of my hair for varying lengths of time! He even picked the shade of red that was going to be used. Love the attention to detail.
Hair is in good condition afterwards. Sure the bleached parts are a bit drier than usual, but it's nothing some homebased hair care can't remedy. Conditioners, treatments, and serums are your friends.
I really love the results. For some reason my hair has never been easier to style.
Rates for Seamless Balayage at Piandre Salon starts at P3,500 for short hair. My hair length was classified as long, so the rate was pegged at P5,500. I had it done at their Ayala Malls The 30th branch (so nice, bright, and spacious!) but all their branches actually offer this service.
To find a Piandre Salon near you, log on to https://www.piandre.com/.
Like this post? Subscribe to this blog by clicking HERE.
Let's stay connected: