There's something about beautifully packaged toys. You just want to pick them up and check them out. That's exactly what happened when we received Scruff a Luvs. With a tagline that says "Find us scruffy, Make us fluffy", Scruff a Luvs is a toy that teaches kids to adopt rather than shop for pets. Sort of. At least that's what I'd like to think. We did after all adopt abandoned kittens instead of going shopping for pets.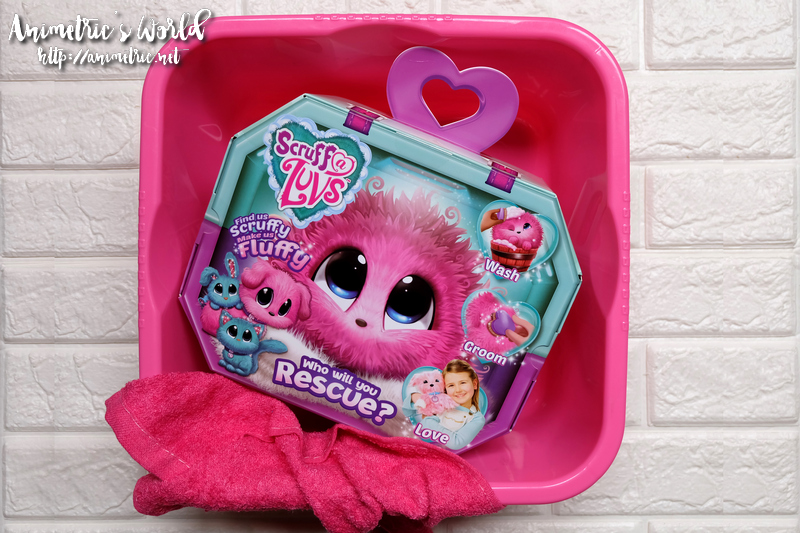 Scruff a Luvs (P1,399.75) is a new toy that literally just landed on Philippine shores a couple of days before Christmas. It's currently available at Toy Kingdom, Toys R Us, Rustans, and virtually all toy stores in Metro Manila. What I have here is the Scruff a Luvs Care Pack, which comes with a bath tub and towel. It will soon be available for P1,599.75 at all the outlets I've mentioned.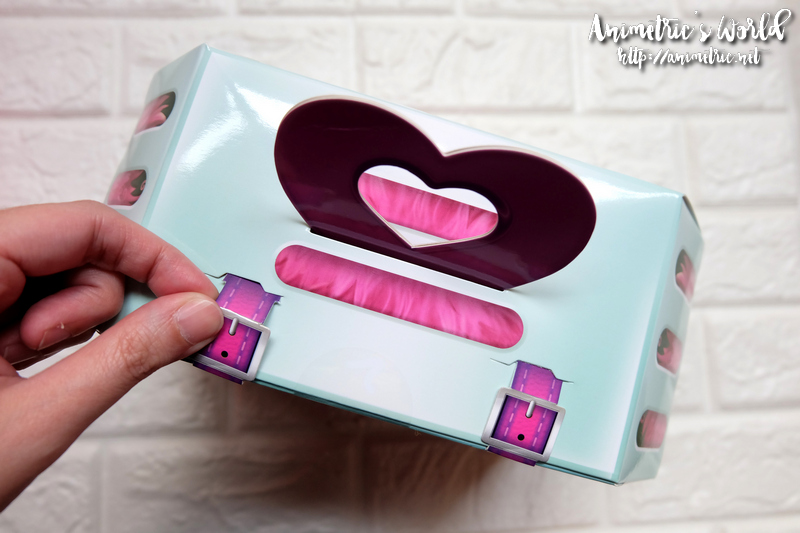 The box is so pretty! It's kind of like a pet carrier complete with these "buckles".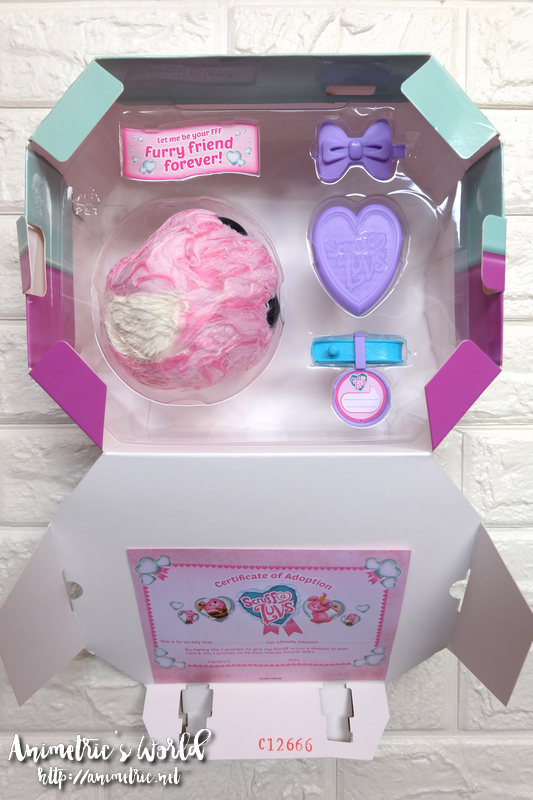 The box contains everything you need to adopt and take care of your own Scruff a Luvs mystery pet.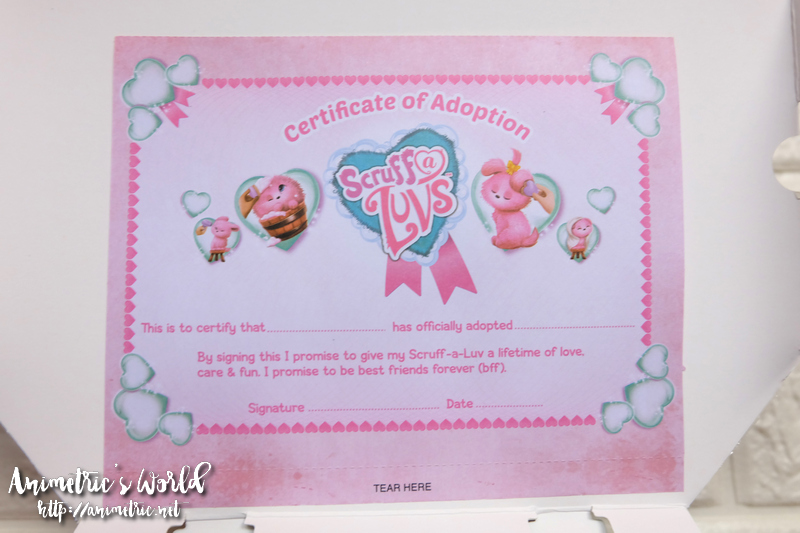 There's even a Certificate of Adoption so you can name your pet.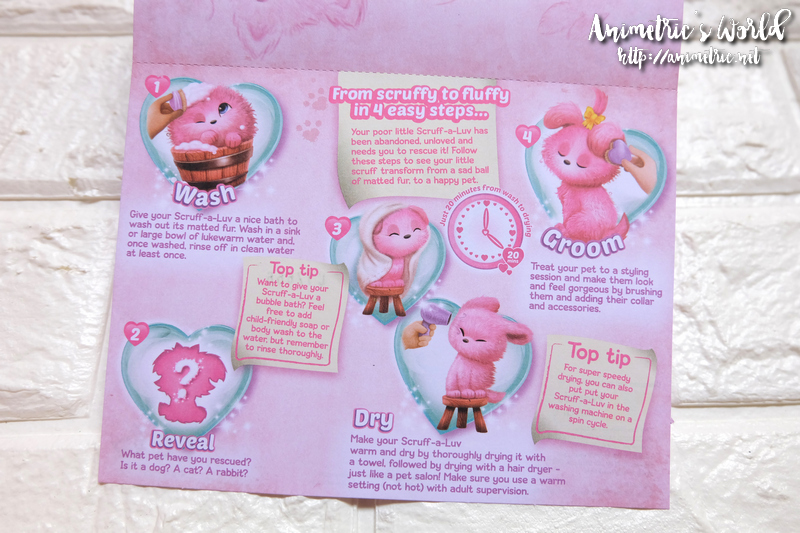 At the back of the Adoption Certificate are complete instructions.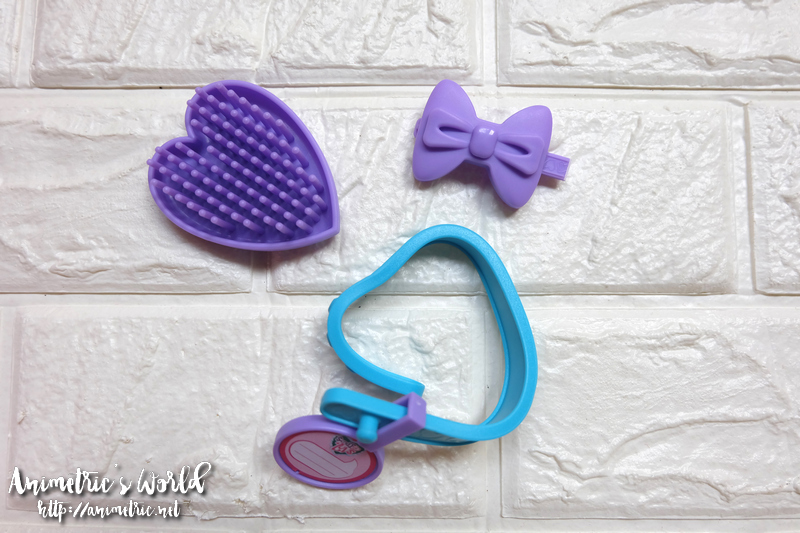 Accessories included are a brush, hair clip, and collar.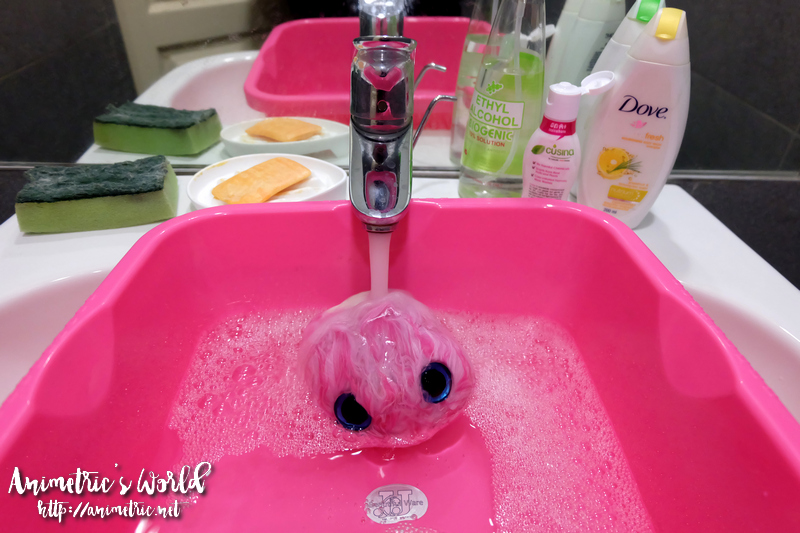 The first thing you have to do is find out what you just adopted. Is it a dog, cat, or bunny? To reveal your mystery pet, just give it a bath. No need for soap, tap water will do.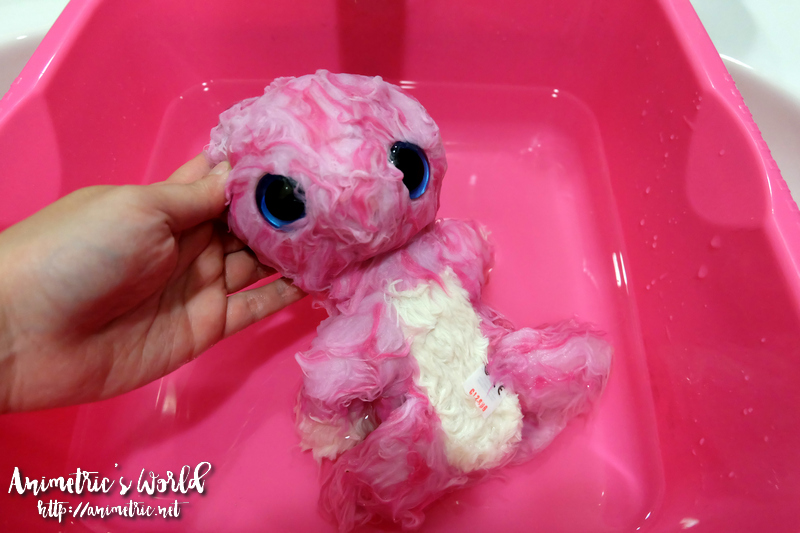 Kind of hard to tell what it is at first…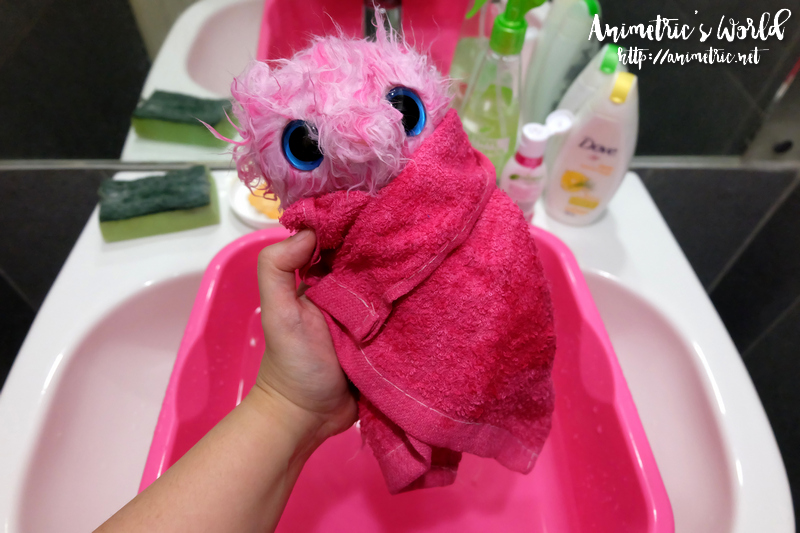 After giving it a bath, towel dry and wring out the excess water. Then you use a hair dryer on warm setting (not hot) to dry it off completely. It's kind of like what they do in a grooming salon.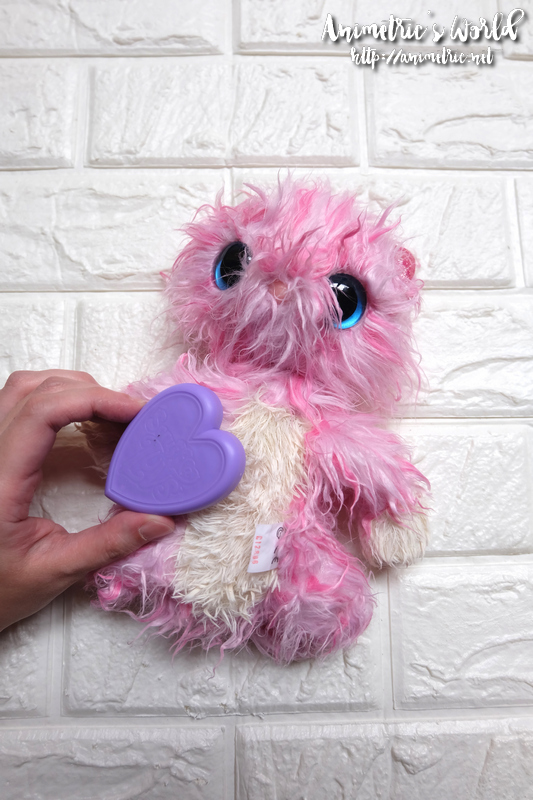 Groom your Scruff a Luv pet's hair after drying with the brush.
Okay I think we got a… cat? XD
Scruff a Luv pets come in 2 colors, pink or aqua blue. You can get either a cat, a dog, or a bunny. It's a nice, safe toy which teaches kids to adopt and care for potential pets.
For more information, follow Scruff a Luvs Philippines on Facebook.
Like this post? Subscribe to this blog by clicking HERE.
Let's stay connected: