I live near Robinsons Magnolia and it's only natural for me to frequent the mall a lot. Now I usually do my bi-monthly major supermarket shopping at Unimart. This is because Tenderbites is where I buy meat and they're only in Unimart. However, for things I need right here, right now, it's Robinsons Supermarket to the rescue. I used to have a Robinsons Rewards Card but I got tired of paying for the membership fee so I didn't renew when it expired.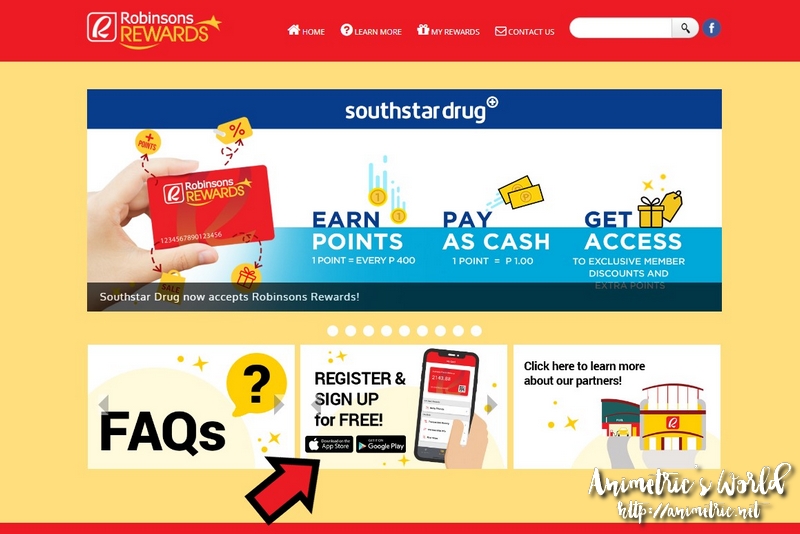 I had lunch with the two blogger Michelles the other day. Since my son drove my car to school, I hitched with my neighbor Mrs. Martinez. We stopped by Robinsons Supermarket before going to the restaurant. She asked me if I had Robinsons Rewards. I said no because I didn't feel it was worth paying for. She then told me that I didn't need to pay. I could just download the Robinsons Rewards app for FREE and avail of all the perks. WOW. Mind blown.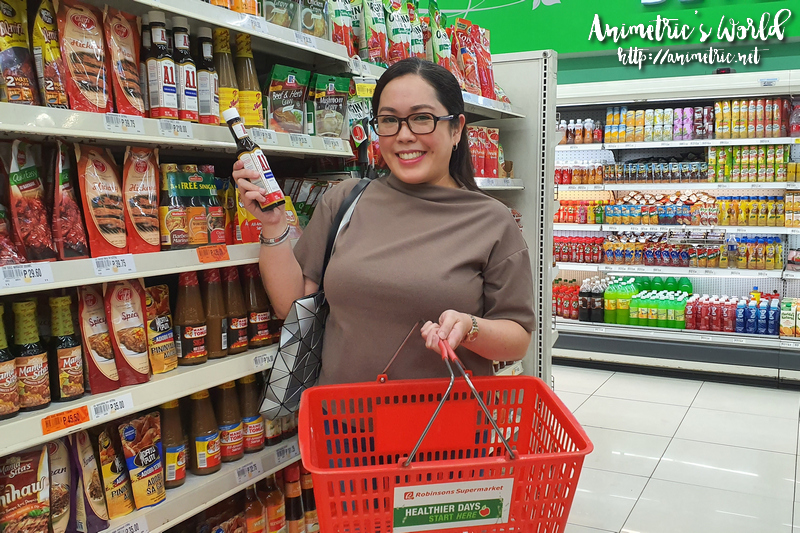 I wasted no time in downloading the Robinsons Rewards app. It's free at Google Play and the App Store. Registration is easy too. My account was alive and functional in no time. Aside from earning points from all your purchases at Robinsons-affiliated establishments like Robinsons Supermarket and Department Store, Handyman, True Value, Toys R Us, Daiso Japan, Topshop, Southstar Drug, etc. There's a complete store list in the app.
I can't believe there's something like this right under my nose the entire time. I can't even count the number of times I told the cashier I didn't have Robinsons Rewards. Think of all the lost points, lol!
Anyway, if you're still not convinced, here are some reasons why you should opt for the Robinsons Rewards app:
It's FREE. If you get the card version, you pay P150 for the initial application and then P100 for every renewal.
It's eco-friendly. No more plastic card to dispose of! You just access the app on your phone and show it to the cashier.
The app comes with an array of digital coupons such as 10% off Toys R Us, bonus points for certain items, electronic raffle stubs, freebies from establishments, etc.
Your virtual Robinsons Rewards account has no expiry.
You can get BONUS points if you use my referral code – TGypc0 (Please note that last character is a zero not the letter o). After you log in your account, you'll have your own referral code to share with friends too.
As one blogger friend said, one less card in your wallet!
PRO-Tip: Even if you have an existing Robinsons Rewards Card, get the app pa din. You can't link the card and the app so just make a new account for the app. That way, when your card expires, you don't have to pay the P100 renewal fee but continue earning points and enjoying perks.
Thanks Mrs. Martinez for sharing!
Like this post? Subscribe to this blog by clicking HERE.
Let's stay connected: