I cannot count the number of times I've been to Hong Kong. But the thing is, I usually just eat and shop. If I'm with the kids, I take them to the usual haunts, Ocean Park and Hong Kong Disneyland. I've never really considered HK as a place to get touristy because I've been going there since I was 6. It has always been pretty much shop till I drop and eat to recharge, lol.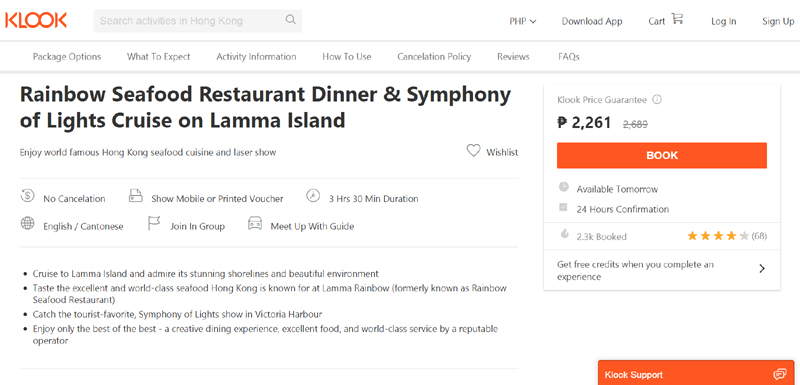 But that has changed. I'm older now. I've been shopping most of my life. These days, I prefer my trips abroad to be more balanced. I want new experiences. Thank goodness it's a lot easier to be adventurous these days, especially with travel booking apps like Klook. I've been hooked on Klook ever since I booked their Mt. Fuji Tour in Japan last April. So this time, before flying to HK, I checked for touristy activities I could book on Klook. I decided to go for the Rainbow Seafood Restaurant Dinner and Symphony of Lights Cruise. At a little over P2k, it promised a seafood dinner at Rainbow Seafood Restaurant on Lamma Island and the Symphony of Lights cruise afterwards.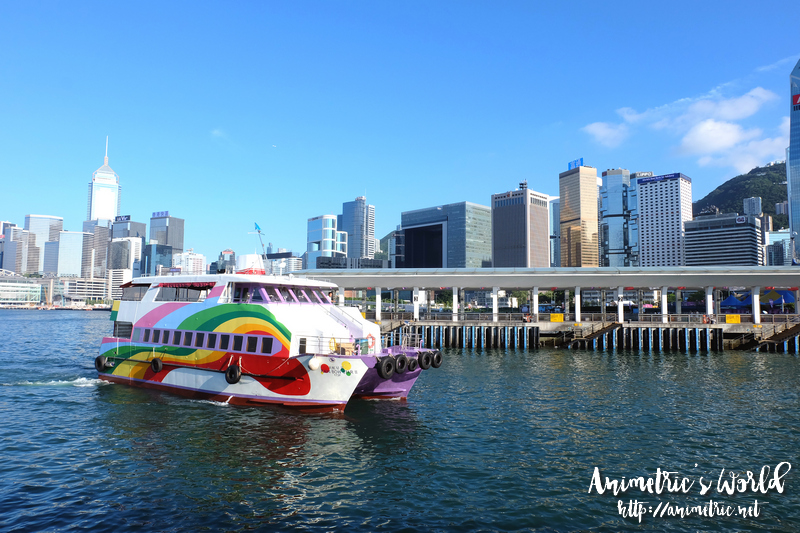 Our trip to Lamma Island began at the Central Pier. There was a tour guide waiting for us at the designated ship parking. This is indicated on the Klook voucher. This rainbow vessel is actually our ride.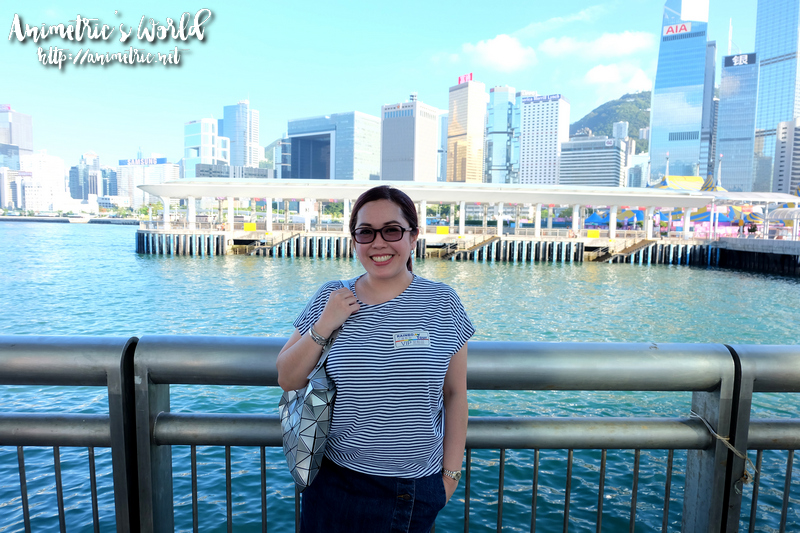 This is the waiting area. We left Central Pier for Lamma Island at 5:15PM.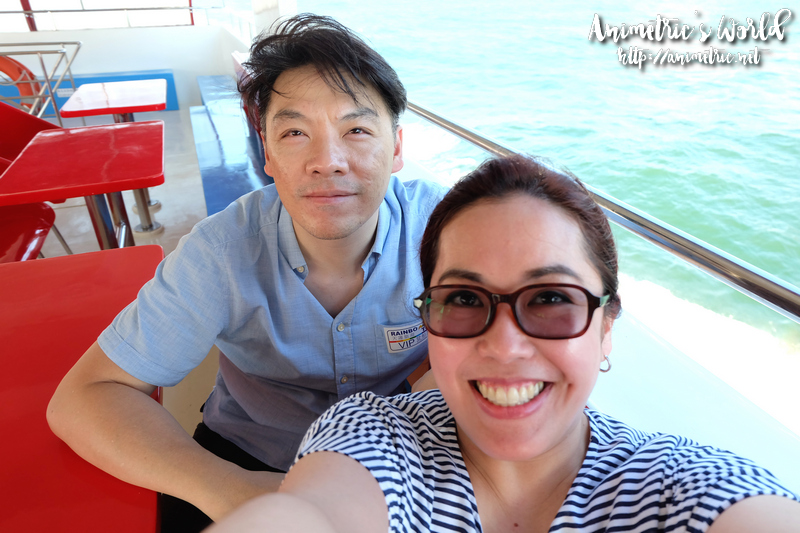 It was a hot summer day but our boat was on full throttle so we were able to enjoy the sea breeze (actually it was more like sea wind).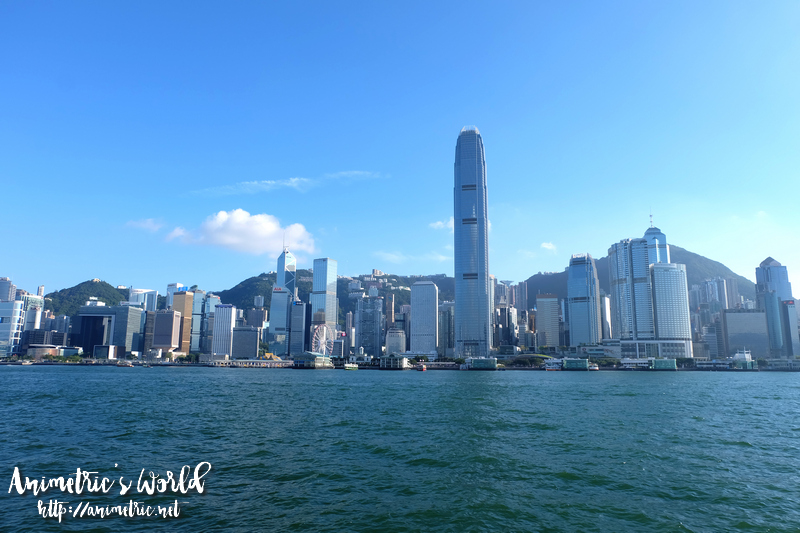 The boat trip to Lamma Island let us enjoy scenic views of the Hong Kong skyline.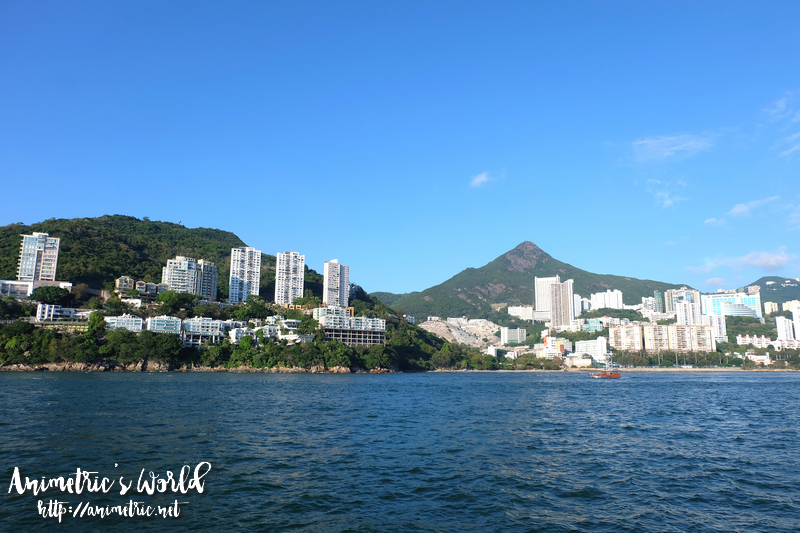 Lamma Island is approximately 30 mins away from Hong Kong by boat.

Here's a video clip of our boat ride to Lamma Island.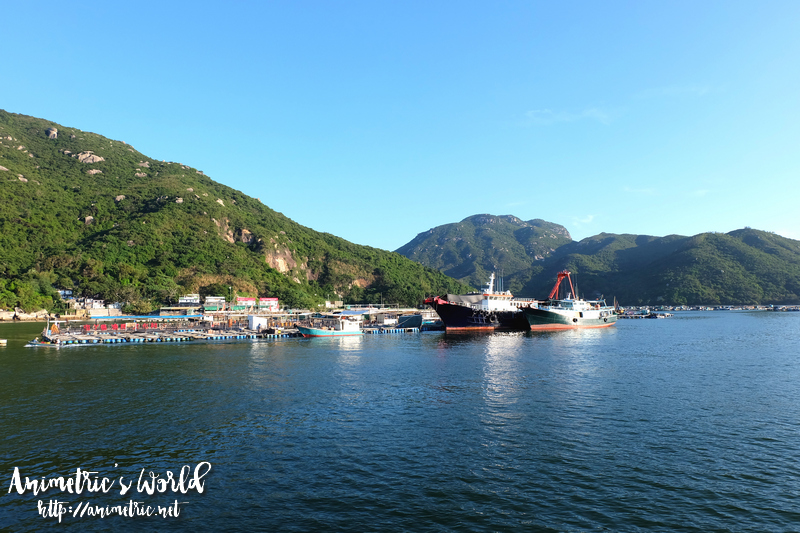 The landscape changed as we drew near Lamma Island. There were no more skyscrapers. Lamma Island is a traditional Chinese fishing village. It's very serene and peaceful, a stark contrast to the bustling city streets of Hong Kong.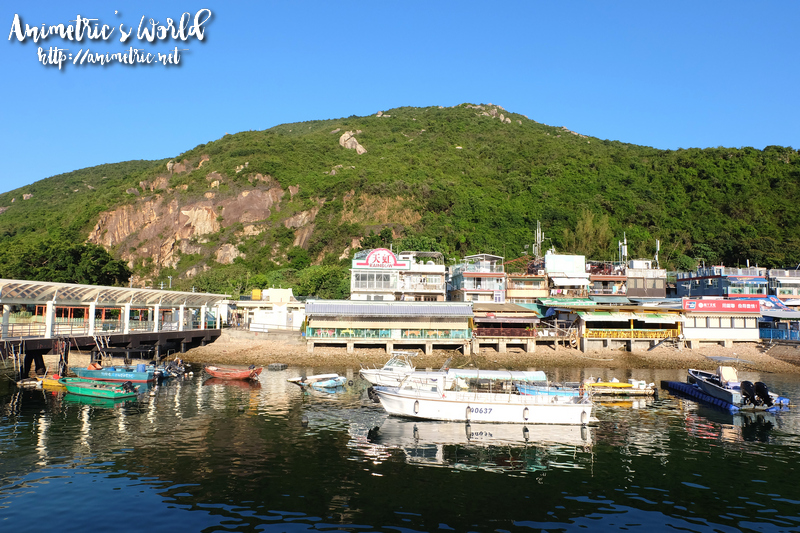 It's very rustic here. Instead of cars, boats parked outside the establishments.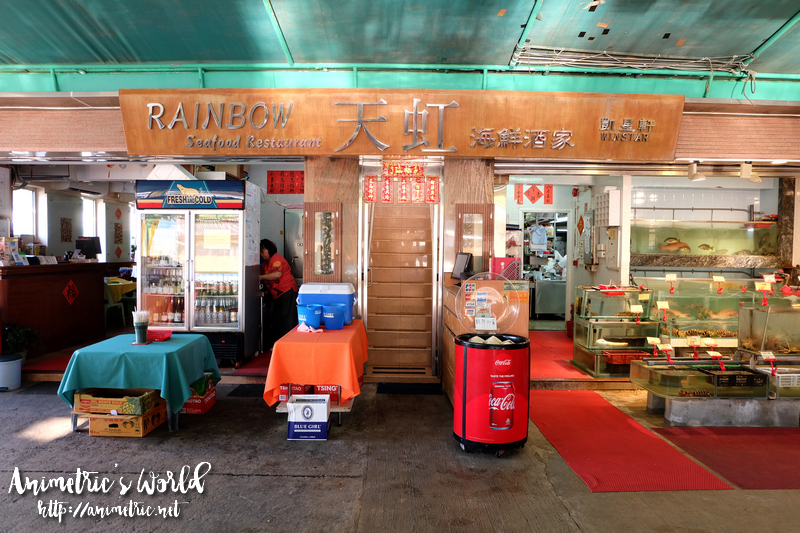 We were ushered to Rainbow Seafood Restaurant as soon as we got off the boat.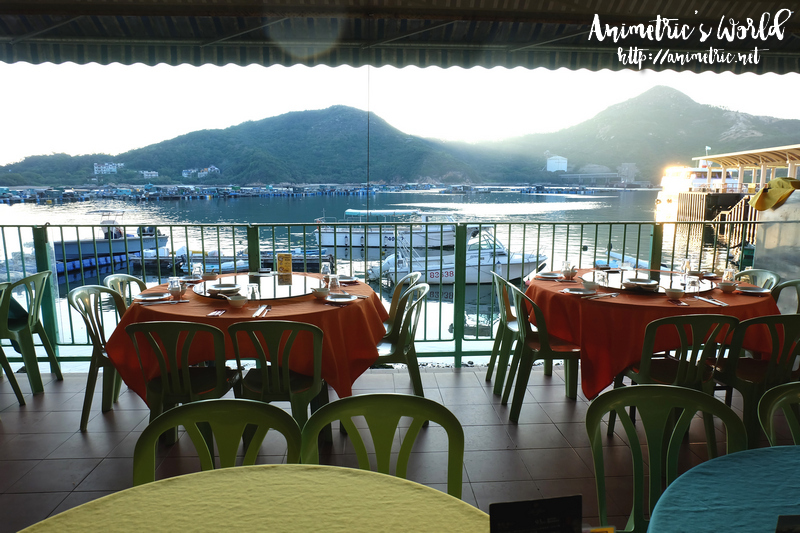 We were given a table with a seaside view.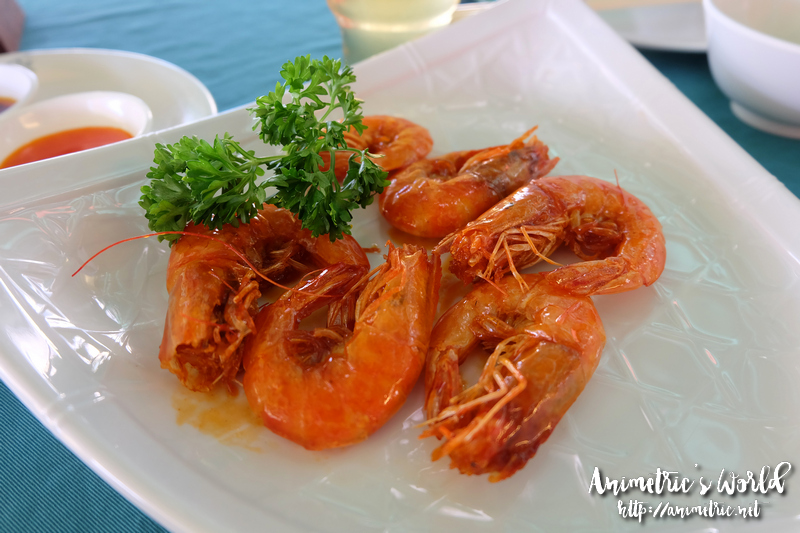 Dinner started at around 6pm. We got a set menu for 2 that was included in our Klook booking.
Fried Prawn with Spicy Sweet and Sour Sauce
was our first course. The prawns were fresh and sweet. The sauce was served on the side but you don't really need it because the prawns are already delicious on their own.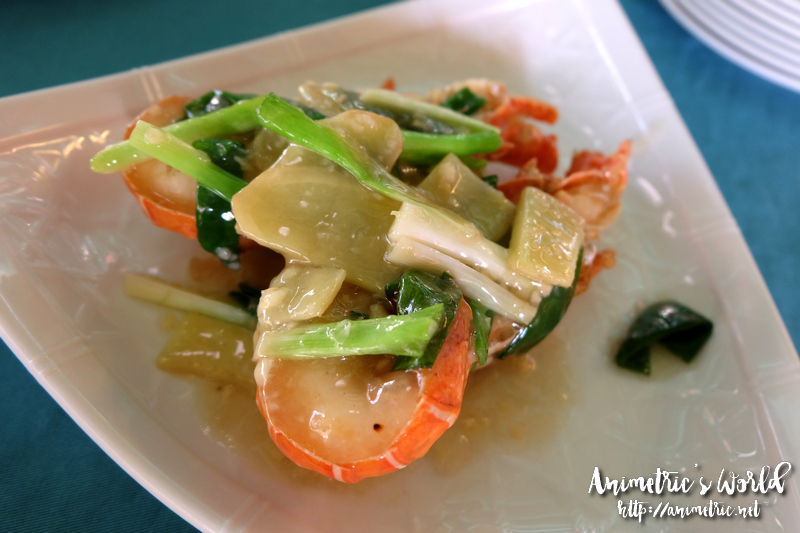 Next up was Fried Boston's Lobster Ginger and Spring Onion. Like the prawns, the lobster was naturally sweet. The subtle ginger sauce just had enough flavor to complement it.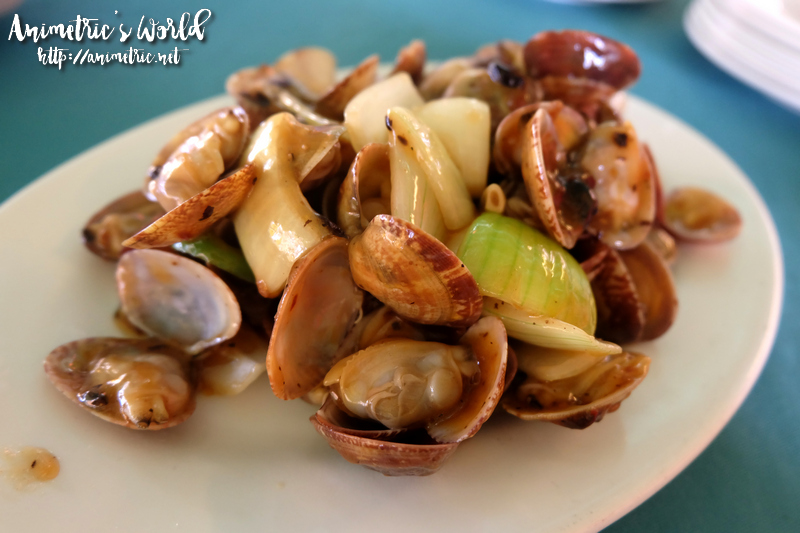 My favorite seafood dish was the Fried Clams with Black Bean Sauce. I'm not even a seafood person but I couldn't stop munching on these flavorful clams.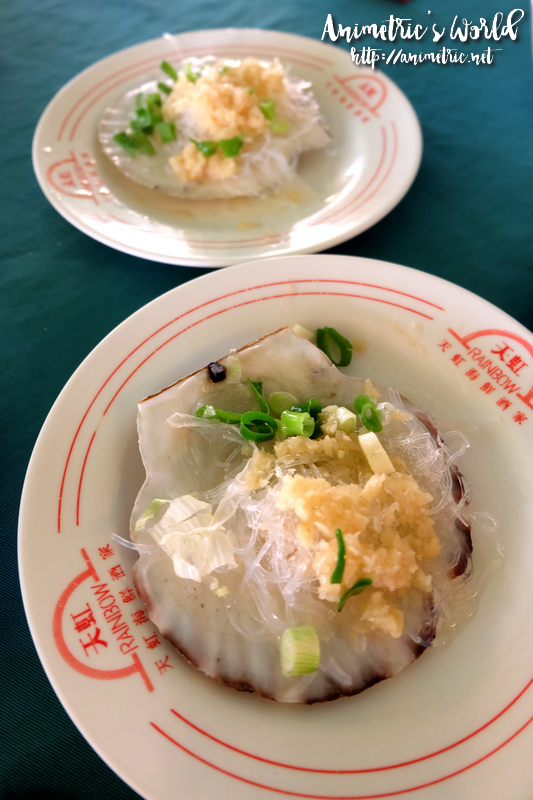 This is another favorite of mine — Steamed Scallop with Garlic Sauce. The combination of the scallop, garlic sauce, and glass noodles were just perfect. I wanted more!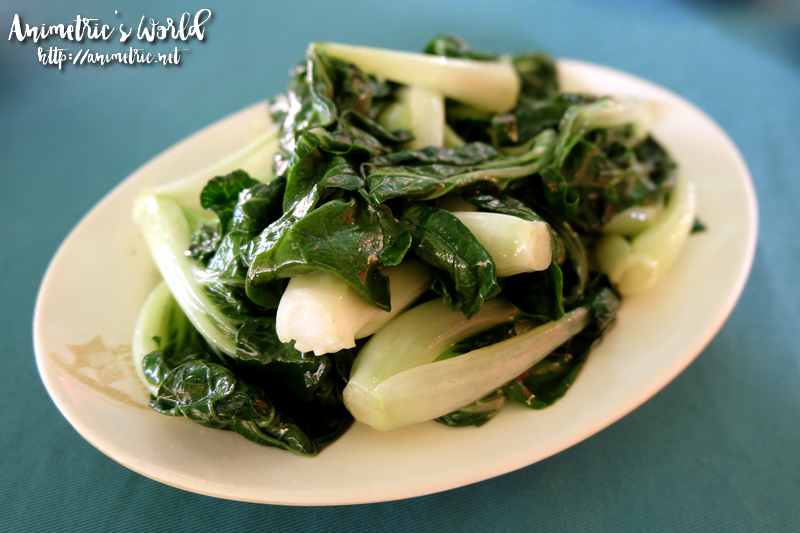 Next on the menu was Fried Seasonal Vegetables. I think we got Chinese Cabbage. Compared to the seafood, this came off as a bit underwhelming but the veggies were fresh and nicely cooked all the same.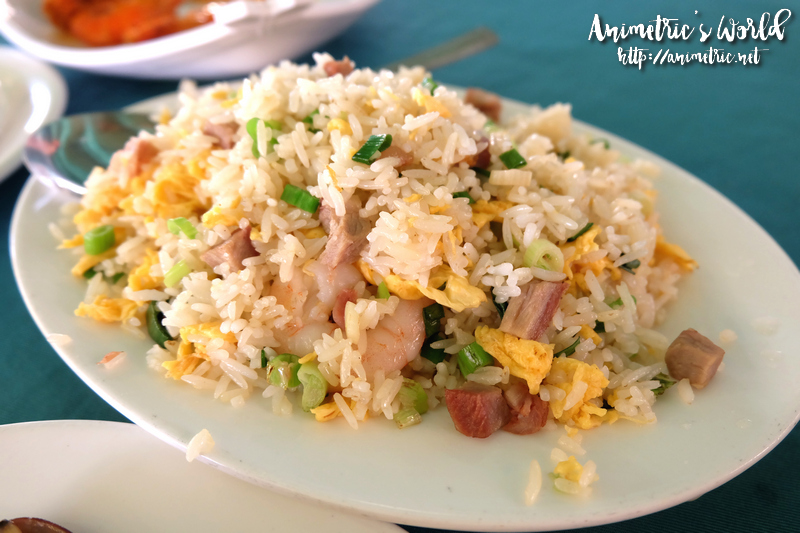 We also got Rainbow Fried Rice, which was probably the best fried rice I had eaten during our HK trip. I can't quite explain it but it has a toasty flavor. Plus the rice is of really good quality. It's also generously mixed with barbecue pork bits, shrimps, egg, and scallions.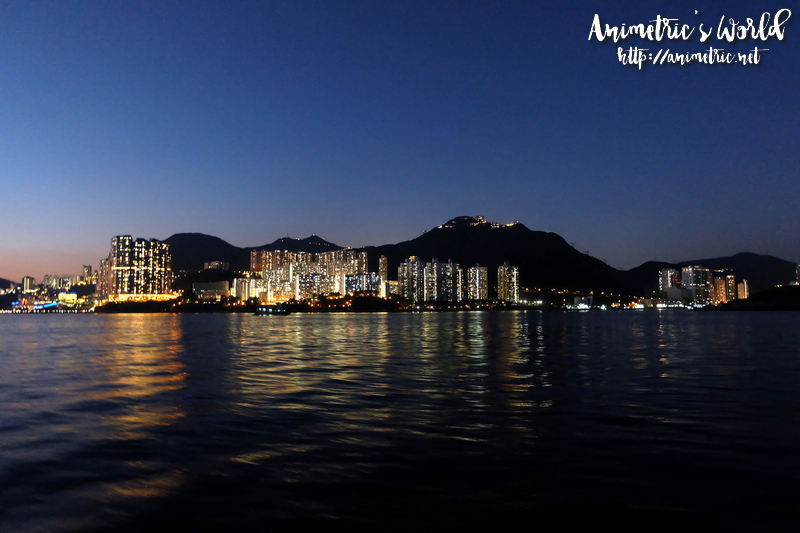 After dinner, we had a chance to walk along the pier area. There are small cafes and shops in the same seaside complex where Rainbow Seafood Restaurant is. We left Lamma Island around 7:15pm so we could catch the Symphony of Lights show at Victoria Harbour.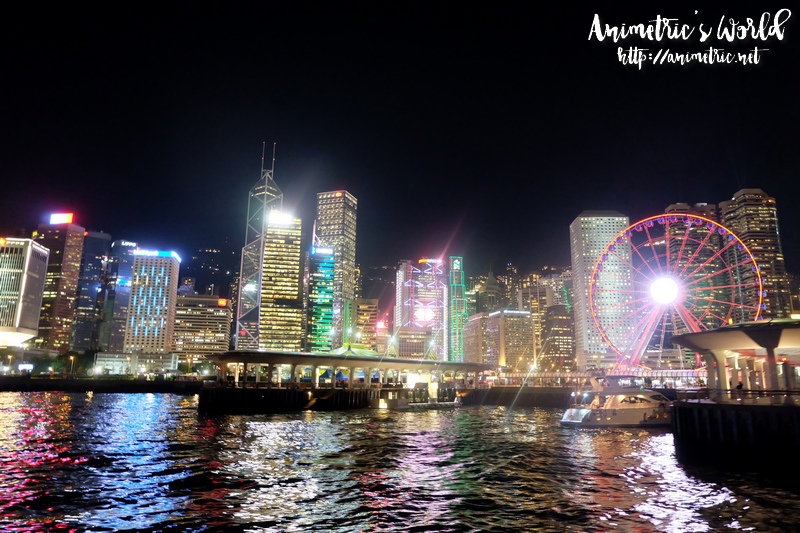 We arrived at the Central Pier area a little before 8pm. There was a countdown to the Symphony of Lights show, which promptly started at 8pm. It's a musical lights show, with dazzling laser and LED lights emanating from participating buildings.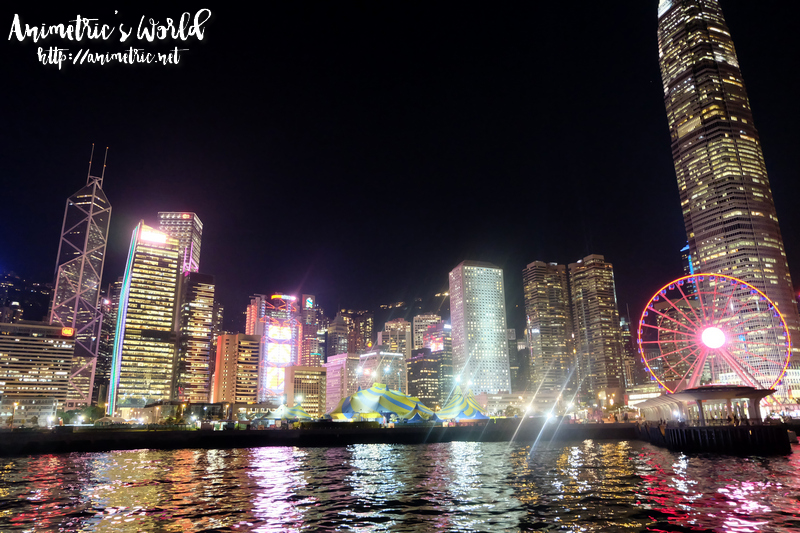 I think the show lasted for about 10 minutes. Our boat docked on Central Pier afterwards. We got off where we boarded.
So why should you visit Lamma Island?
The boat ride is really nice. Although it was a very hot day, we were able to cool down because it was so windy.
The view from the boat is spectacular. I loved the ride.
Going to Lamma Island is like going to another world because it is very different from Hong Kong.
You can enjoy the freshest seafood at an affordable price!
There are nature hikes and walking tours you can do with lots of additional sites to see, like the Tin Hau Temple.
Next time we go back to Hong Kong, we'll definitely take our kids to Lamma Island. Perhaps we could stay a bit and have a look around. Honestly, I never even knew there was such a place — I only found out when I was searching for HK activities and experiences on Klook. It's well worth the trip.
Like this post? Subscribe to this blog by clicking HERE.
Let's stay connected: