Did you know that 1 out of 2 Filipinos have borderline to high cholesterol? This is according to a survey conducted by the Food and Nutrition Research Institute (FNRI). In fact, the Philippine Statistics Authority (PSA) reports that heart disease is the no. 1 cause of death in the Philippines. An unhealthy diet and lifestyle are to blame. But what if I told you that there's a non-invasive way to lower your bad cholesterol? All you have to do is take the Quaker Smart Heart Challenge.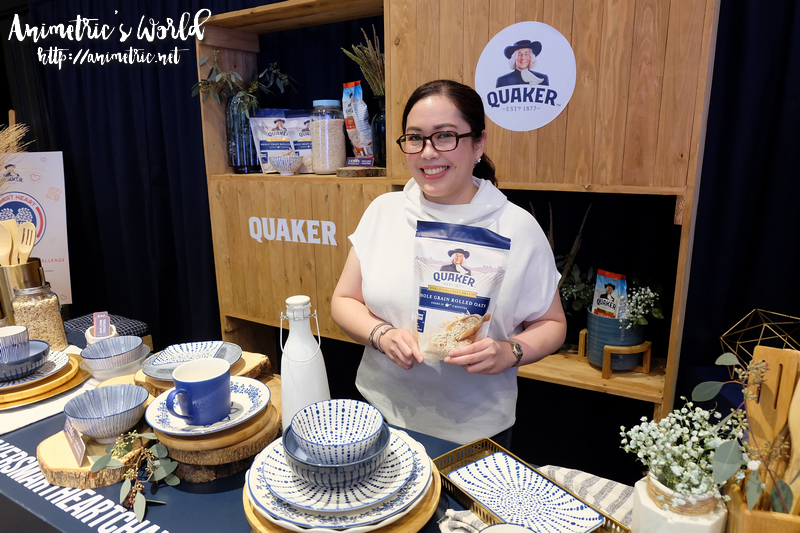 The Quaker Smart Heart Challenge was first introduced in back in 2004. It entails adding oatmeal to your daily diet to help reduce cholesterol. "Oats is a common cereal noted for its heart benefits, owing particularly to its high soluble fiber content called beta-glucan," says Dr. Rodolfo F. Florentino, former Chairman-President of the Nutrition Foundation of the Philippines, Inc. "Scientific studies have shown that beta-glucan is capable of lowering the cholesterol level in the blood, particularly LDL-cholesterol," he adds.
Anyhow, the Quaker Smart Heart Challenge aims to help people lower their cholesterol in 30 days. They just have to incorporate 2 scoops (or 8 tablespoons) of Quaker oatmeal daily as part of a diet low in saturated fat and cholesterol.
Oatmeal everyday? Isn't that boring? Well, that's exactly why Quaker partnered with health coach Nadine Tengco. Nadine has created a variety of sweet and savory recipes to complement the Quaker Smart Heart Challenge. You can find everything you need to participate in the challenge, including Nadine's recipes, at https://quakeroats.ph/.
But wait… there's more! You can win a Smart Watch, Fitbit bands, and Quaker products for being among those with the highest percentage of cholesterol reduction. Promo runs from Jan 6 to April 30, 2020.
Like this post? Subscribe to this blog by clicking HERE.
Let's stay connected: