My kids love cookies… especially chewy ones. Thus when I got wind of the cookie recipe Chef Miko Aspiras came up with for Quaker Oats, I was actually looking forward to making it! My daughter saw the recipe card and remarked it looked yummy. Chef Miko's restaurant Scout's Honor is one of our go-tos for chewy delicious cookies so I was really stoked when I got the DIY kit for his Quaker Oats Cream Pie.
The Quaker Oats Cream Pie DIY Kit contains the recipe card and all the ingredients you need except for 2 bars of butter and 1 egg.
I mixed all the cookie ingredients together. It says to use a mixer. Well, I don't have one so I did everything by hand. It's doable so don't let having no mixer stop you from making this. 😀
After I shaped the dough and popped the cookies in the oven, I made the cream. It's basically buttercream so the ingredients are butter, cream, vanilla extract, powdered sugar, and salt. Just whisk them all together until well-blended. Again, doable with no mixer. Oh and I drastically reduced the amount of powdered sugar. The recipe says to use 3 cups. I think that's just inedible. So I trimmed it down to just one cup and added more cream. It's easier to work with this if you chill it after making it.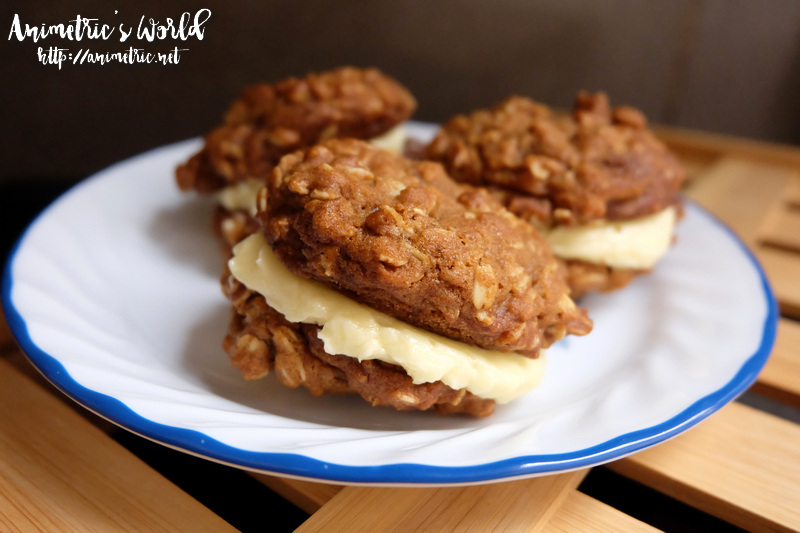 After the cookies are done, let them cool completely before putting the filling. Hot or warm cookies will cause the buttercream to melt. I used one generously packed small ice cream scoop of dough to make cookies of this size and height.
Okay so what's the verdict? These cookies are GOOD. The kids loved them! They taste kind of like the Scout's Honor cookies so I'm very happy I can easily make these at home.
Here's the thing, if you'd like to make this at home, you can actually preorder the Quaker Oats Cream Pie Kit! I like that the recipe card and all the potentially hard to find ingredients are already in the kit so you only need to procure an egg and 2 bars of butter. If you'd like to make it without the kit, you can view the complete recipe HERE.
Quaker Oats products are available at online retailers and leading supermarkets nationwide.
Like this post? Subscribe to this blog by clicking HERE.
Let's stay connected: