Twenty years ago, I was newly married and I found grocery shopping for my own home exciting. Now it's just one of many chores I need to do. If I could somehow automate it, it would be so much better! Well that's where Puregold SALLY, your shopping ally, comes in. So who or what is SALLY and how can she/it help you?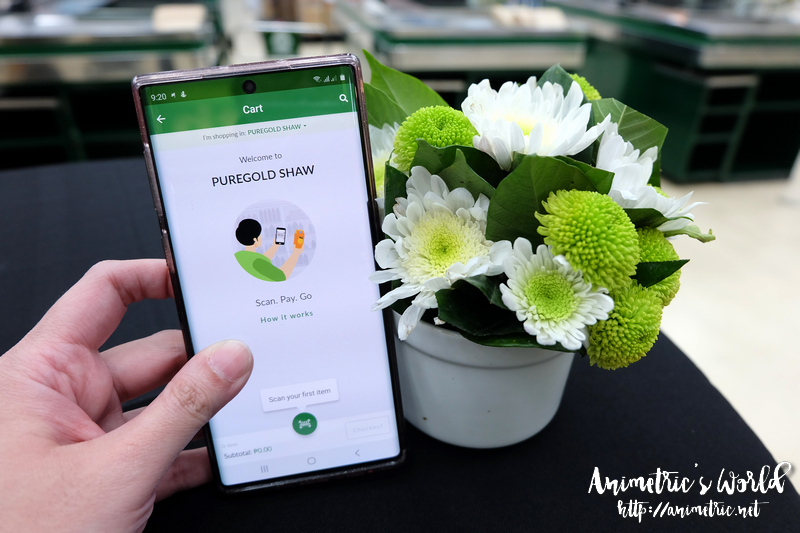 Puregold SALLY is actually the Puregold Mobile app you can download for free on your mobile phone. It makes shopping at Puregold quick, easy, and efficient. All you have to do is scan, pay, and go. Just choose your preferred Puregold branch.
Step 1: Scan. You use the app to scan the bar codes of items you want to purchase. Just go around the store and scan away. Now here's the awesome part — you don't have to be in Puregold to do that. Let's say you're at home and you want to replenish your toiletries or cooking ingredients. Scan the items at home. If Puregold carries these items, they'll appear on the app.
Of course there are advantages to actually going around the store. In my case, I spotted a good deal for Irish Spring Soap. Three big bath bars for only P118.75! I wouldn't have seen this had I not been in Puregold.
Step 2: Pay. After filling your cart in the app with scanned items, choose to checkout. You'll then be prompted to select a payment method. You can pay via credit/debit card, GCash, or cash. Since I was in the store, I chose to pay in cash. When your payment option is confirmed, you'll get a text and app alert that your order is being processed. If you choose to pay by cash, you'll get a prompt that says "Awaiting Payment".
You then go to a designated Puregold Mobile cashier and pay in cash.
Step 3: Go. After payment, you'll eventually get a text and a prompt that your order is ready for pickup. Proceed to the Puregold Mobile Pickup Counter.
Paid orders are packed and ready to go at the Puregold Mobile Pickup Counter.
Here's my haul via Puregold Mobile. 🙂
So why is it better to have Puregold SALLY, your shopping ally?
You don't have to physically push your cart around to shop. This is a big deal for elderly and handicapped people.
You don't have to line up at cashiers to pay. Just let Puregold do all the work while you do other things. They'll prompt you when everything's ready for pickup.
If you've used the app before, you can simply reorder products from your Order History. The more you use it, the more convenient it gets.
The Puregold Mobile app is free to download from Google Play or the App Store.
Like this post? Subscribe to this blog by clicking HERE.
Let's stay connected: