During my recent trips to the supermarket, I've had my eye on three cool new Pringles flavors: Seaweed, Soft-Shell Crab, and Grilled Shrimp.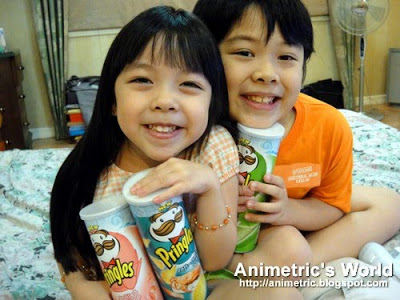 I first tasted Soft-Shell Crab flavored Pringles a couple of months ago. I picked it up because it seemed the most interesting of the three. I was not disappointed, the chips tasted eerily like crab. We had a chance to try out all three flavors last week.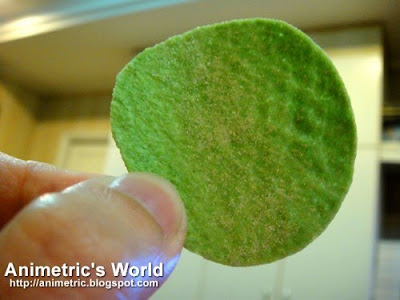 I think I like Pringles Seaweed best. Check out that green-colored chip. It's lightly seasoned with white pepper and paprika. It's hard to stop eating once you start. The Grilled Shrimp chips are pink, while Soft-Shell Crab sports the normal original Pringles color. All the variants have one thing in common: they're all very tasty!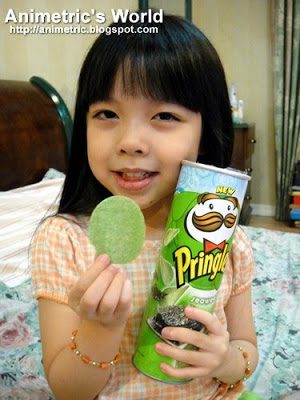 I think my daughter agrees with me about Pringles Seaweed… she finished most of what's in the canister!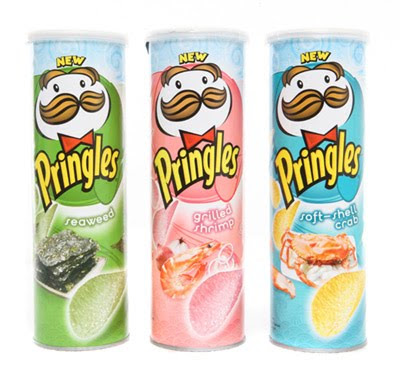 For some cool summer snacking, check out Pringles' Flavors of the Sea in Seaweed, Grilled Shrimp, and Soft-Shell Crab. Available at leading supermarkets and priced somewhere around P58+ – P70 each depending on where you buy. I bought my first canister of Soft-Shell Crab Pringles before from Hi-Top Supermarket for P58+. :p
Like this post? Subscribe to this blog by clicking
HERE
.