Hubby, kids, and I managed to catch Alice in Wonderland at Power Plant Mall's newly opened XpanD 3D Cinema last Sunday.
Boo boo on my part, I didn't know that it was Pacquiao vs. Clottey that same day so when I tried to get Alice tickets for Cinema 6 before noon, the lady told me that I can't get them yet because what time Alice starts will be determined by what time Pacquiao vs. Clottey ends. They set it for 2:45pm tentatively, but it was still anybody's guess and so I had to go back after the bout for our Alice tickets. Fortunately, Pacquiao vs. Clottey concluded well before the slated Alice screening and so we were able to get 2:45pm tickets. I was immediately impressed by the XpanD 3D glasses which were handed to me inside a sealed plastic bag. Power Plant Cinema 3D screening tickets cost P300 a pop.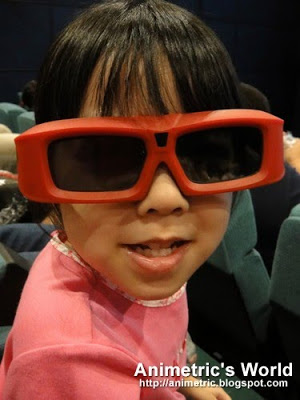 The XpanD 3D glasses were solid. It's not at all like those cheap, flimsy cardboard glasses of yore. They cover your eye area completely so you can enjoy the 3D effects from all viewing angles. My kids had a blast with Alice in Wonderland 3D, although I thought the effects weren't really all that spectacular since it was actually a pretty mild movie in terms of action and stunts. Overall though, I enjoyed my Power Plant Cinema XpanD 3D experience — cool airconditioning, comfy theater seats, good quality 3D glasses, and an awesome audio system all made for a great afternoon. The crowd is great too, when I watched Ice Age 3D in Trinoma I was annoyed by all the noisy people around me. Power Plant Mall's movie patrons are more considerate and disciplined in general.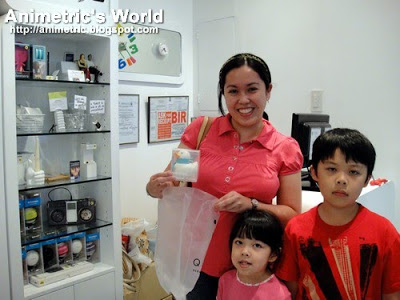 After the movie, the four of us proceeded to Quirks Novelties and Curiosities, a quaint little shop selling unique gift items. Quirks was giving away 50 wonderland prizes to movie goers who watch Alice in Wonderland 3D. All you have to do is surrender your ticket in order to pick a prize from the fish bowl. Out of the four of us though, I was the only one who won. I got a Duckie coin bank, hehe.
Like this post? Subscribe to this blog by clicking
HERE
.