We found ourselves in Kuretake at the Power Plant Mall one Sunday afternoon. I was able to buy a lovely P995 crimson-colored top from ZARA sale before we decided to break for lunch. All the restaurants were jam-packed.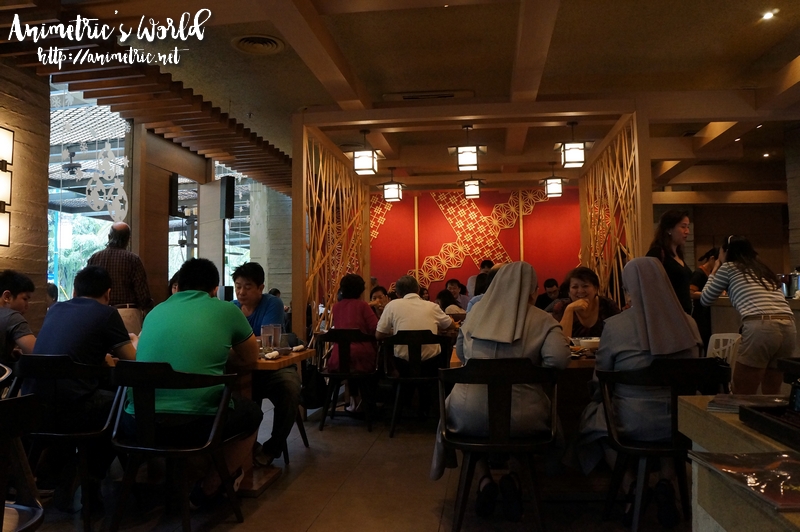 I've never seen Kuretake this full!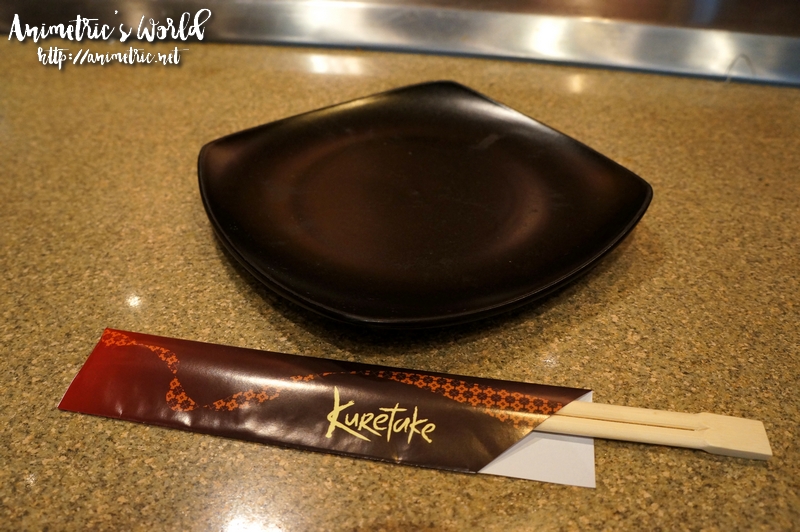 We ended up sitting at the bar area since there were no tables available.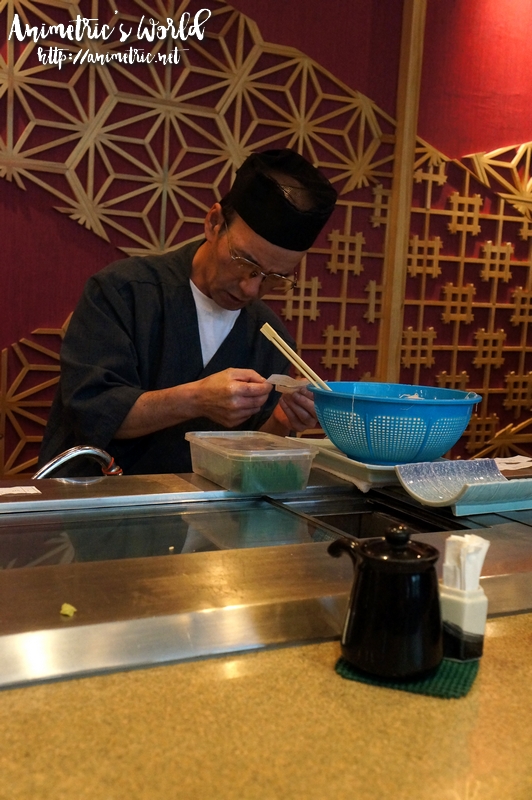 The bar area was where the Japanese chef was preparing sashimi and sushi. He would wash his hands countless times while doing so too, a good indication of the restaurant's level of cleanliness.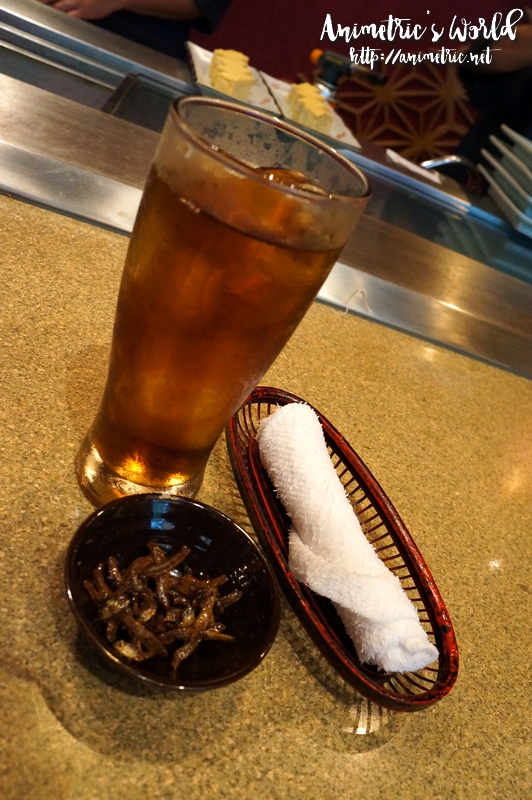 We were served cold house tea (Mugicha or Barley Tea), a small plate of sweet and crunchy dilis, and a cold towel as we were placing our order.
Hubby decided to have Oyako Ju (P310) — thinly sliced chicken, vegetables, and egg on rice. It was a pretty generous serving and he liked it a lot.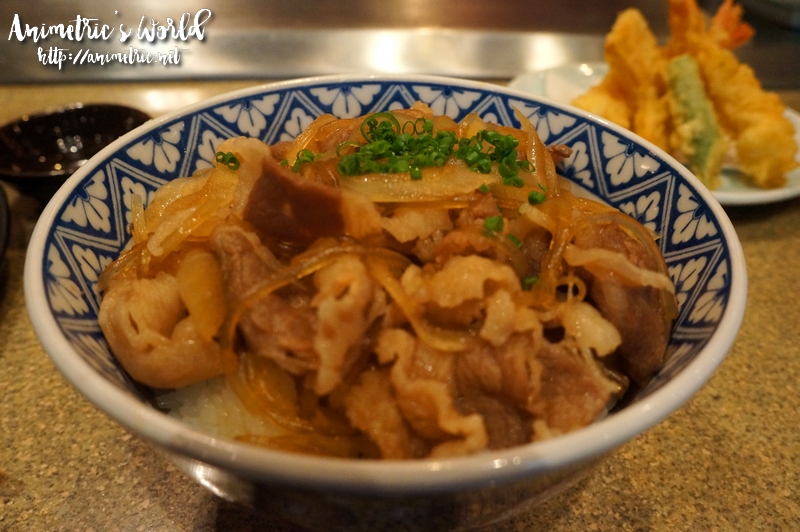 I opted for the Gyu Don Set (P500). It's a beef bowl (gyu means beef in Japanese) with some stray strands of sukiyaki noodles. I don't know if this is normal but it was frantic at Kuretake that day. I didn't mind though because it all tasted good on top of the piping hot steamed Japanese rice.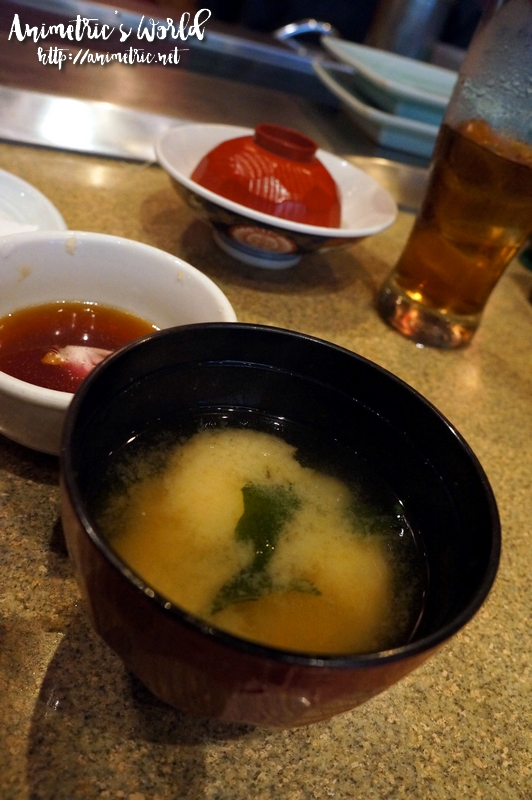 Both our orders came with a bowl of miso soup…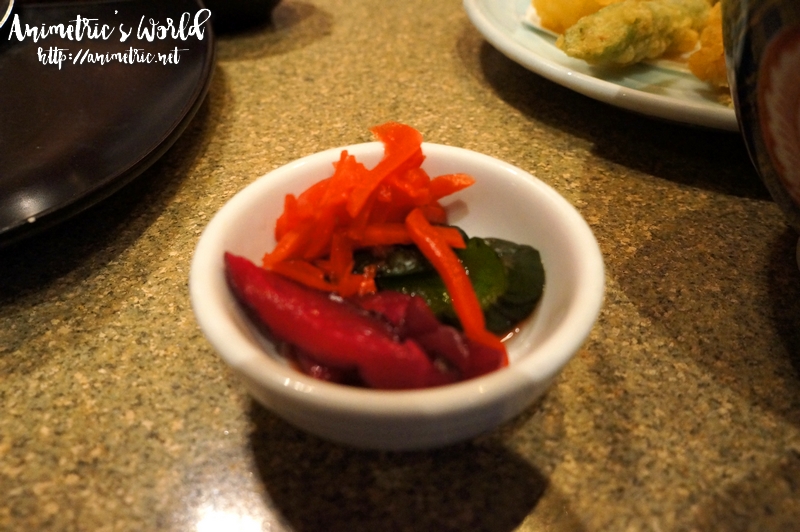 …and pickles.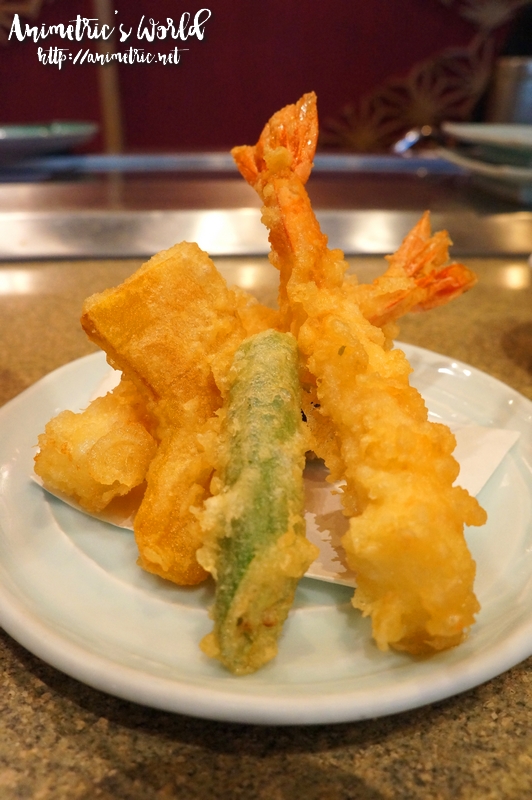 My Gyu Don Set also came with a small plate of mixed tempura — two big prawns and veggies (specifically okra and squash). The crispy batter was done perfectly… loved it!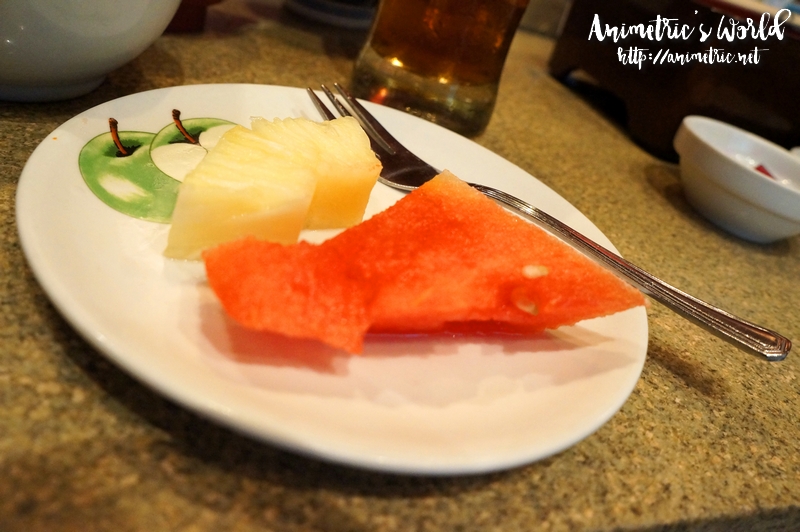 We both got complimentary dessert consisting of fresh fruits after our meal.
Kuretake serves delicious and authentic Japanese food but the price is a notch higher compared to other Japanese restaurants. They make up for it with larger than average servings though. Service was extremely slow that Sunday since there were so many people. It took around 45 minutes for our food to come out and they weren't in order. Miso soup was actually served last because they had run out and I had to repeatedly ask for my pickles. Still, Kuretake is one of our preferred dining places in Power Plant Mall.
Kuretake
G/F Power Plant Mall
Rockwell Drive cor. Estrella St., Makati City
898-0509
Like this post? Subscribe to this blog by clicking HERE.
Let's stay connected: