I got a preview of the Pixi By Petra Spring Collection 2018. Pixi By Petra is a British brand which was created and launched back in 1999. It was founded by Petra Strand, a Swedish makeup artist who moved to London when she was 18. Her brand is inspired by and for women like herself — working and busy, wanting to look vibrant, fresh, and pulled together in 5 minutes.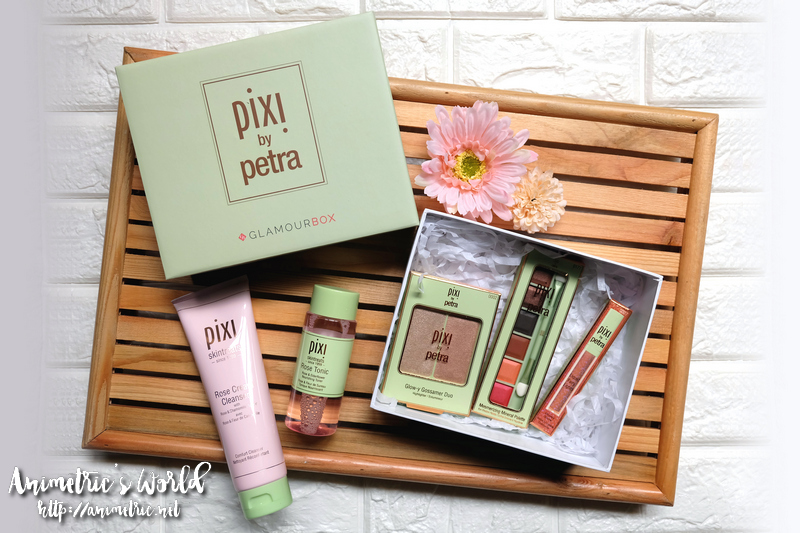 Here are a few products off the Pixi By Petra Spring Collection 2018.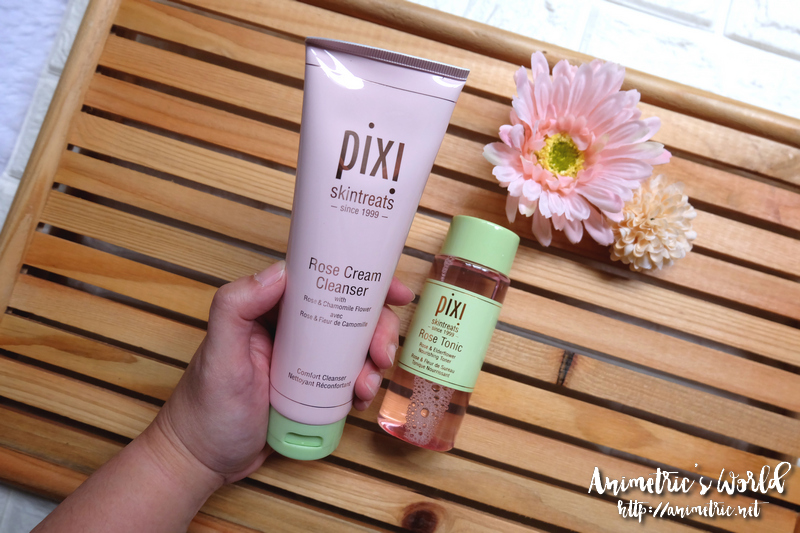 First we have the Pixi Skintreats Rose Cream Cleanser (P1,090) and the Pixi Skintreats Rose Tonic (P890). From the name alone I was expecting a gentle and moisturizing cleanser and toner, exactly the type I like.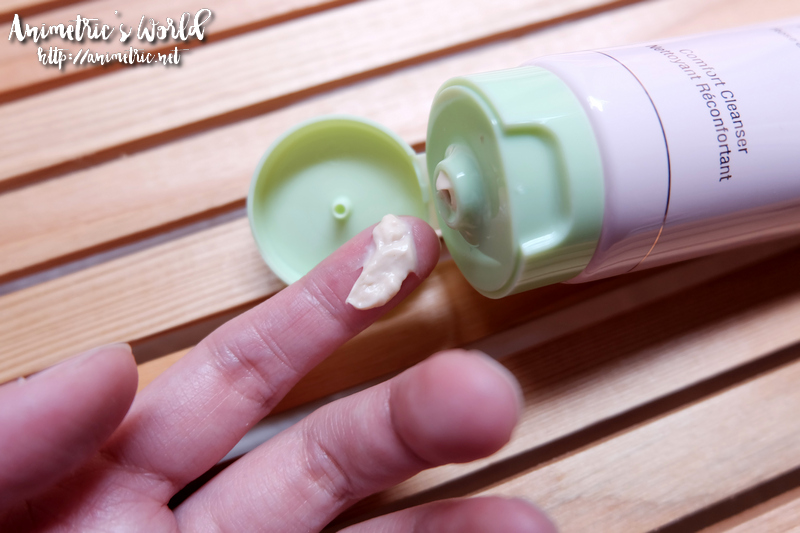 I tried it and I was right. Creamy and mild, the cleanser left my skin feeling clean yet soft and moisturized. I throw out cleansers that make my skin feel tight even in the slightest. I'm glad I found another one that's right up my alley! The good news is, this is currently on sale at Glamourbox for P763. The tonic is just as gentle. It's also on sale now for P623.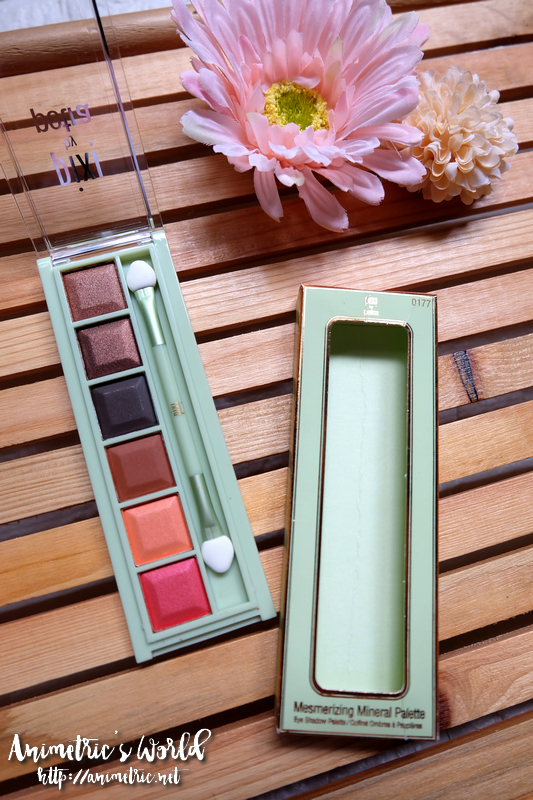 This is the Mesmerizing Mineral Palette in Desert Sunset (P650). It has 6 shades and is currently marked down to P455.
I'm impressed by the pigmentation on these eye shadows. They were so easy to swatch because I only needed to rub a bit on the applicator. For P455, it's a steal.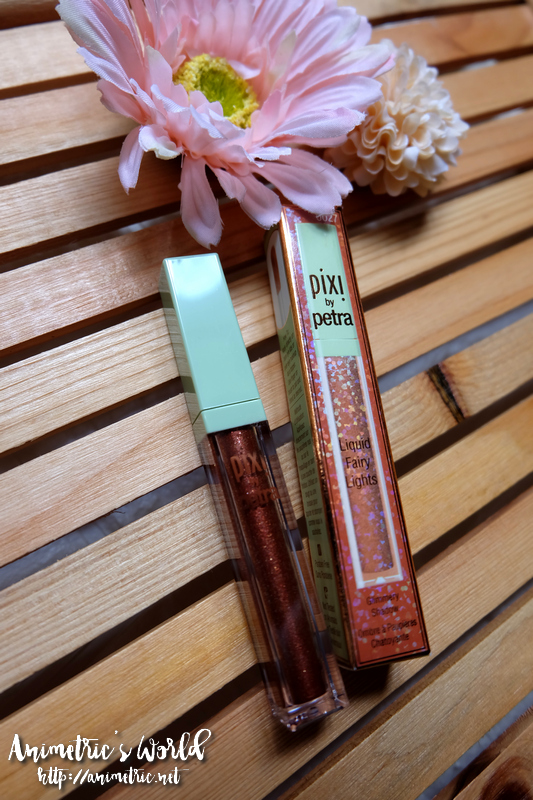 This is Liquid Fairy Lights (P850) in Passion Light.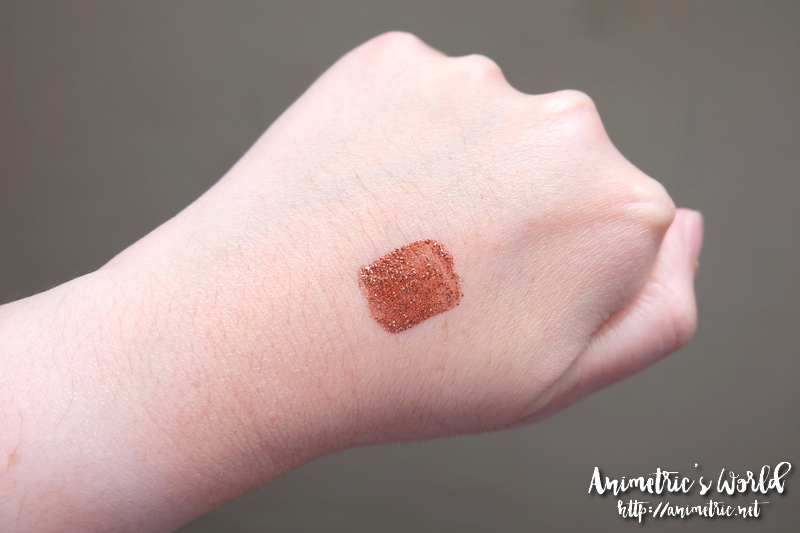 It's a super pigmented and smooth. You can use it straight as an eyeshadow or blended as a topper.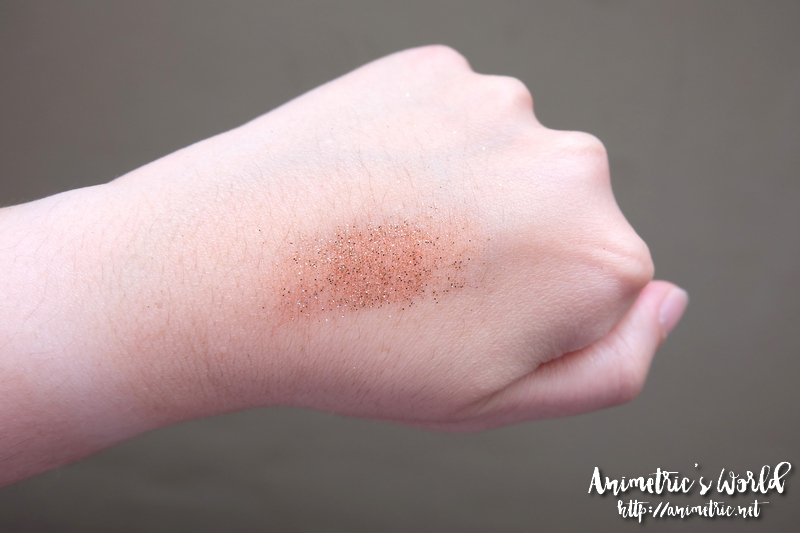 Sparkly and shimmery, if there is lipgloss, this is eyegloss. Sale price is P595.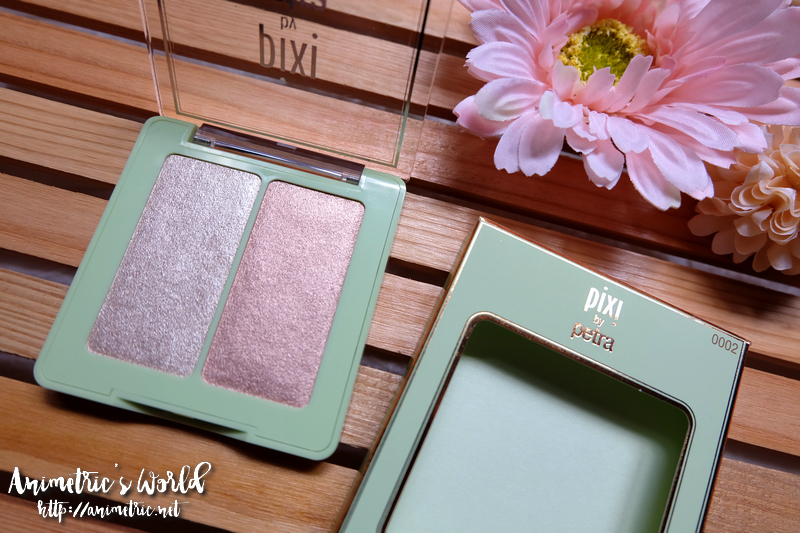 My favorite product in this collection is the Glow-y Gossamer Duo in Subtle Sunrise (P1,050). It's a highlighter palette with 2 shades — Champagne and Peach Glow.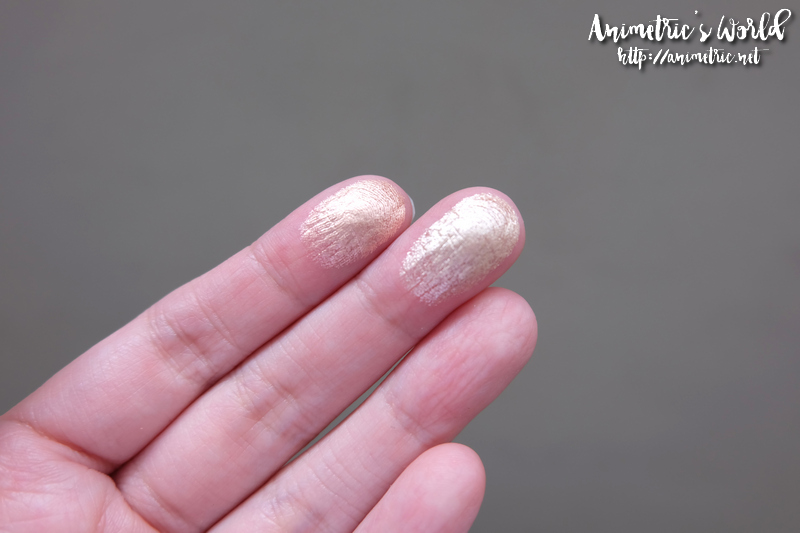 Both shades (Peach Glow on the left and Champagne on the right) are gold-toned, which is just perfect! I find golden highlighters the most flattering for my skintone. I love that it's so pigmented! The best part is, this palette is also marked down to P735.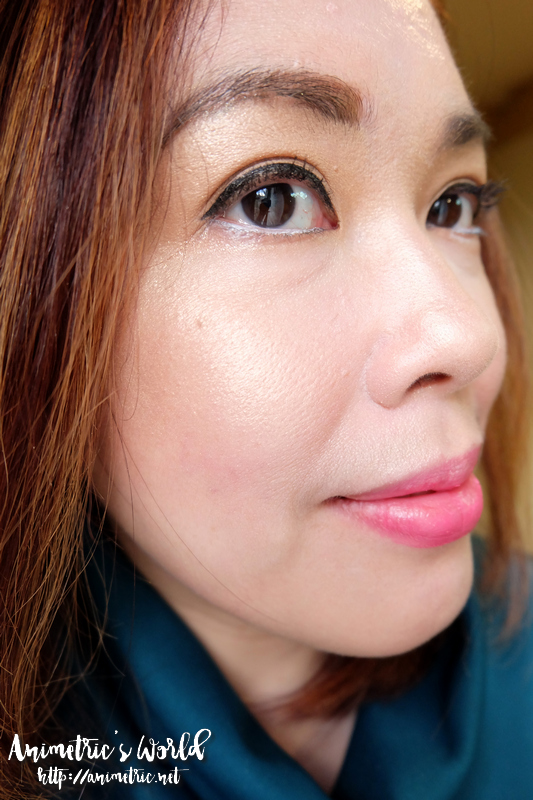 Wow. Just wow. I'm so floored. The Glow-y Gossamer Duo can give the Anastasia Beverly Hills Glow Kit a run for the money. I brushed it on the bridge of my nose, the top of my cheeks, and my browbone.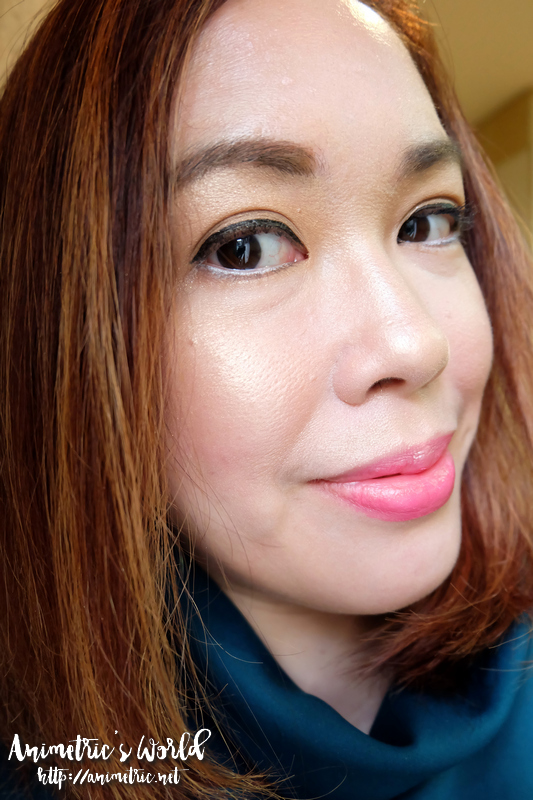 I got compliments from almost everyone who saw me at the event I attended. They were all asking what highlighter I used! Hard to believe it's less than half the price of the Anastasia Beverly Hills Glow Kits.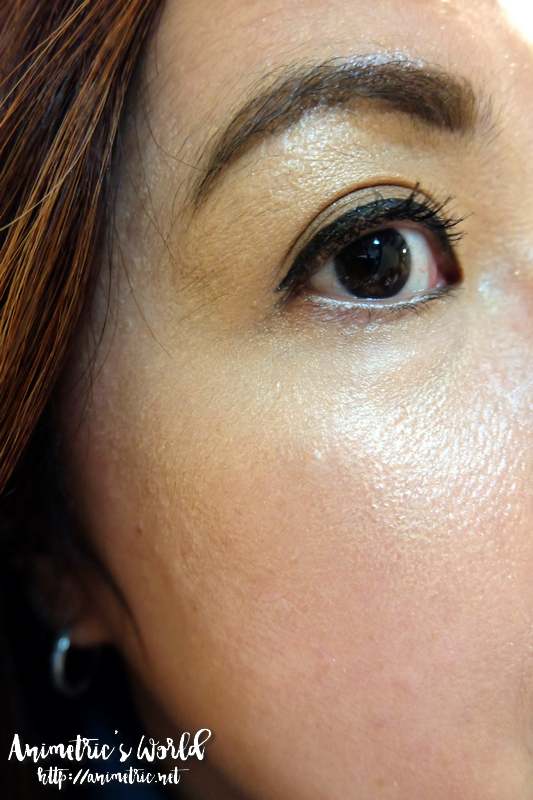 Took this photo some 12 hours after application. The glow is still there!
What I like about the Glow-y Gossamer Duo:
The highlighters are incredibly pigmented yet fine. I didn't get much fall-off the way I do with cheap, powdery highlighters.
It's less than half the price of my favorite Anastasia Beverly Hills highlighters!
It's long lasting. I still had the glow 12 hours after application with no retouch.
It's readily available at Glamourbox. I don't have to order from abroad.
The Glow-y Gossamer Duo is definitely a keeper. After all, one can never have too many highlighters lol! So far I haven't experienced any downside with this product. This is definitely a great alternative to the more expensive highlighters like Anastasia Beverly Hills, Becca, and Fenty.
Pixi By Petra products are available at Glamourbox, BeautyMnl, and Lazada. If you prefer to shop at an actual store, you can find them at SM Beauty and Landmark. Here's a tip: the best prices can usually be found at Glamourbox!
Like this post? Subscribe to this blog by clicking HERE.
Let's stay connected: