We had a sumptuous eat-all-you-can dinner care of my Aunt Tess and Uncle Tom a couple of weeks ago at Pine Tree Korean BBQ Restaurant. It costs US$14.95 (about P650+) per adult and US$9.99 (about P450) per child 3-9 years old.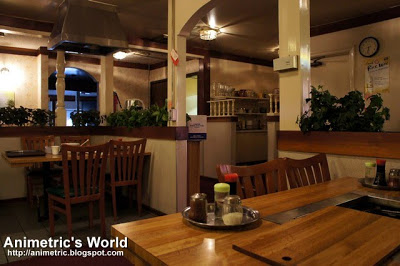 The interiors are very simple. There's a grill on most of the tables. If you'd rather not cook, you can also get a table without one.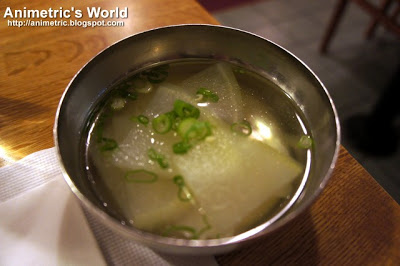 The first thing you're served is hot clear soup.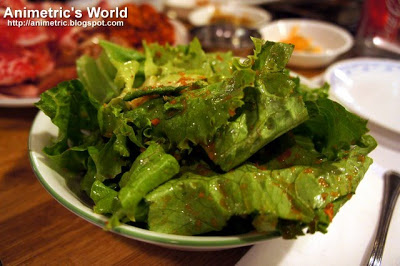 It's followed by salad consisting of greens tossed in a tangy vinaigrette dressing.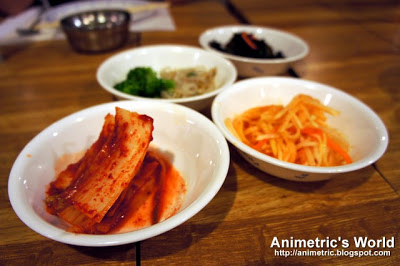 Then there are those small plates of appetizers / side dishes characteristic of a Korean restaurant. Kimchi, bean sprouts, pickled vegetables…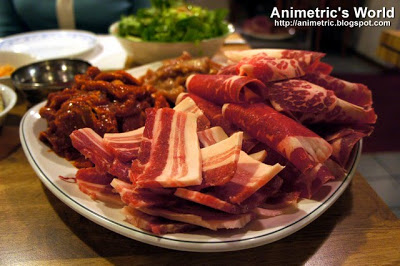 The main event was the platter of eat-all-you-can meat consisting of Black Angus Beef Brisket, Spicy Marinated Pork, Marinated BBQ Chicken, and Pork Belly Slices. After you finish everything you can just go and re-order again and again until you can't eat another bite. Everything is raw since you'll be the one cooking on the tabletop grill. 😀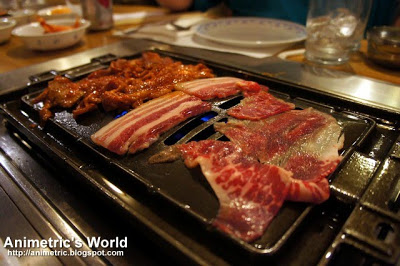 And that's exactly what we did! My favorites were the Black Angus Beef Brisket and the Pork Belly Slices. YUM! Oooh I forgot to mention you also get as much steamed white rice as you want, and fresh fruit slices are provided for dessert.
I've been dining at Pine Tree Korean BBQ Restaurant since the mid-1990's when I first visited the USA. No trip of mine is complete without paying a visit. 🙂

Pine Tree Korean BBQ Restaurant
8322 Reseda Blvd
Northridge, CA 91324
(818)886-1512

Like this post? Subscribe to this blog by clicking HERE.
Let's stay connected: