Whenever I do visa applications, I make sure I document them. Visa applications usually entail a bit of research when it comes to requirements and procedures. It has become a habit for me to collate all of these in a post so I can just refer to it when I need to do it again. Turns out I don't have one for Philippine Passport Renewal… so I had to do it from scratch since my passport and my daughter's passport are expiring next year.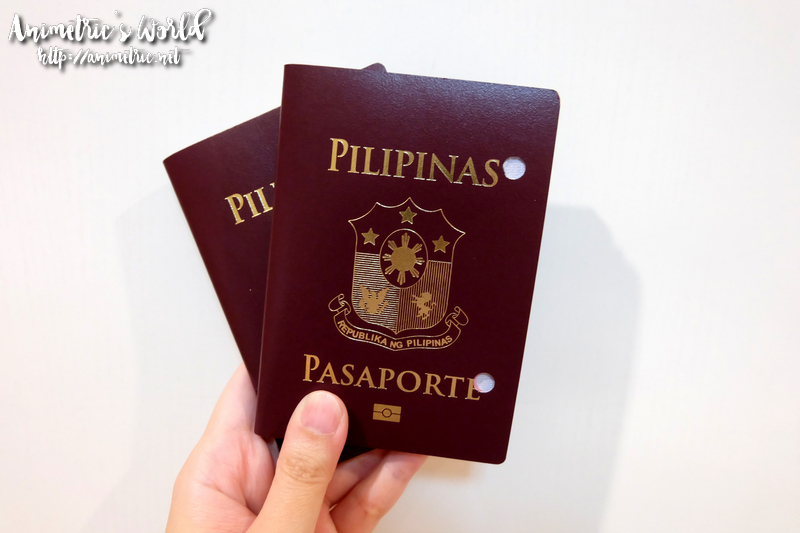 The first thing I did was google Philippine passport renewal and it led me to this site. Turns out that there are different requirements for adults and minors. Let's go through them shall we?
Passport Renewal Requirements (Adults):
Confirmed Online Appointment – You need to go to https://www.passport.gov.ph/ to schedule an appointment. You will have the option to schedule an individual appointment or a group appointment. Since there were 2 of us renewing, I clicked on group appointment. Then you'll be asked to select a site. I chose DFA NCR Northeast located in Ali Mall Cubao. All the timeslots for my preferred date were available.
Accomplished Application Form – After you choose the place, date, and time of your appointment, you will proceed with filling up the application form online. You will be e-mailed a copy of this AFTER you pay for your appointment.
Payment – After you fill up the application form, you will receive an e-mail with a reference number which says you need to pay the passport renewal fees in 24 hours to confirm your appointment. Believe me, when they say 24 hours, they mean it. I attempted to pay after 26 hours and the Payment Center said my reference number was already EXPIRED. I had to repeat the appointment scheduling and application form filling online in order to get another reference number. FYI, you can only pay at Cebuana Lhuillier, SM Bills Payment, and Robinsons Bills Payment. No payment, no appointment unless you qualify for the Courtesy Lane wherein you can just walk in without an appointment and pay at the DFA cashier.
Checklist and E-Receipts (2 copies) – These will also be e-mailed to you along with your application form after your payment is confirmed. You should receive a total of four (4) pages per person. Print them ALL out as each applicant needs to present ALL FOUR in order to be granted entry into the DFA. I thought one copy of the checklist was enough for my daughter and I because in the past, nobody cared about the checklist. However, they insisted we had to present one per person so I had to leave my place in line and find a photocopier just so we could get in.
Current ePassport with photocopy of data page – By data page, they mean the page with your passport photo, name, etc on it.
Personal Appearance – You do need to be physically present because they'll be taking your passport photo on site. You can't wear any jewelry (no earrings and necklaces), eyeglasses, or hair accessories (no hairbands, clips, ponytail holders). Your bangs / fringe cannot block your forehead as well, so keep them off your face with hairspray or something. You must also be appropriately dressed.
If you are changing your name, you will also need to bring documents that will support the name change — Marriage Contract, Birth Certificate, Death Certificate, etc.
Bring an extra government-issued ID and a photocopy of it just in case. They sometimes ask for it, but most of the time they don't. In my case, they asked for it because they affixed it to my daughter's application. I'll discuss the procedures for minors after this segment.
Seniors 60 years old and above, PWDs, single parents with a solo parent card, pregnant women, and OFWs can use the Courtesy Lane. All you need to do is walk in… but the earlier the better because it's on a first come, first served basis.
Passport Renewal Requirements (Minors — anyone below 18 years of age):
Same as above, except they will ask for a PSA-certified birth certificate (original and photocopy).
They will also ask for a school ID + a photocopy of it if the child is school age. Here's a hack: In case you are unable to bring one (like me… I forgot!), you can say your child is homeschooled and therefore does not have one. Beats having to go back to DFA.
They will need a valid government-issued ID of the parent + photocopy as well.
Minors need a parent or authorized adult guardian to sign documents for them. They won't be able to sign on their own until they're 18.
Minors aged 7 and below can avail of the Courtesy Lane along with one companion who may also avail of passport application / renewal. If using the Courtesy Lane, all you need to do is walk in… but the earlier the better because it's on a first come, first served basis.
Fees are as follows: P950 for regular processing / P1,200 for expedited processing. The payment center will also charge an additional P50 convenience fee.
After your the passport renewal process, you can opt to have your renewed passports sent to your preferred address via courier for P150 per passport. Keep the tracking slip so you can check where your passport is. We renewed on June 24 and according to them we can expect our passports any time between July 10 to 17. It takes them 12 working days to renew via regular processing. If you don't want to pay P150 courier fee, you can go back on the dates they specify to pick up your passport.
My daughter and I arrived at DFA NCR Northeast at a little past 10am… maybe 10:10am? There was already a 10am line, 11am line, and 12pm line. There was also a Courtesy Lane line. We would've finished in 45 minutes had I not been forced to get out of the line and get stuff photocopied. There's also a line at the photocopier, that's the problem. That said, we were done in an hour.
I love that passport appointments are now pay-to-confirm. It's so much easier to get an appointment now. I booked ours like 1 week prior! I used to have to do it waaaay in advance. No more joy reservers.
I hope this post is helpful!
Like this post? Subscribe to this blog by clicking HERE.
Let's stay connected: