This is my 2nd time to apply for a US Visa. My first time was back in 2007. My US Visa expired last April so I need to do this all over again. I didn't qualify for Drop-Box because only adults whose 5-10 year visas were issued after July 1, 2007 onwards can avail of this service. Anyway the first step is to go to http://www.ustraveldocs.com/ph/.
I had to re-apply as if it were my first US Visa. Before anything else, determine the type of US Visa you need. I went for the Business/Tourist Visa which is the most common type. That is what I will be talking about in this post. All the necessary links to the fees, form, and appointment schedule can be found at http://www.ustraveldocs.com/ph/.
Without further ado, I will enumerate the steps here:
Pay the US Visa application fee. You can only do this only at BPI (Bank of the Philippine Islands). Online payment can be done if you have a BPI or Bancnet account. At the time of posting, it costs US$160 or P8,320.
Complete the DS-160 form. This is a very long application form which you fill up online. There is a save option so you can resume at a future date/time if you can't finish in one sitting. If you are filling up the form for your child or someone other than yourself, indicate that he/she had help with the form.
Schedule your appointment online.
Visit the US Embassy on your selected and confirmed appointment date. You have to be there at least 15 minutes before your schedule. You need to bring your confirmation letter, one recent photograph (the same one you upload onto the DS-160 form), and all your passports.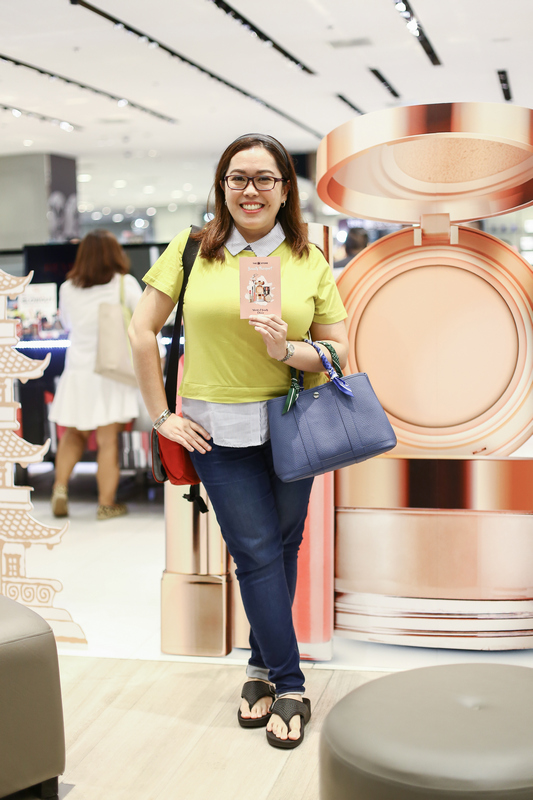 This was my US Visa Application outfit minus the camera bag since you can't bring any gadgets. No need to wear formal suits, high heels, and other complicated clothes. You can even wear sneakers. Just look neat and decent. I don't think showing up there looking like a punk rocker or hobo will help your case.
Those are the generic steps. The next part of my post will consist of helpful tips I've picked up since I've been through this process at least 4x (2x for myself and 2x for my kids):
As much as possible, get the earliest appointment schedule. That's 7am. I was done by 7:50am because I was part of the first batch so there aren't any delays or backlogs. My hubby got a 7:45am appointment years before and finished by 10:30am. My kids got 11:30am and were done by 1pm.
Be there 30 minutes before your appointment (I was there 6:30am). No matter what your timeslot, you will have to wait outside the embassy for a while with no roof so wear cool and comfy clothes. I was lucky it didn't rain.
I wore minimal makeup since I didn't want to look "melted" after staying outdoors or if I get rained on. They don't care about your FOTD anyway lol.
Unless necessary (like if you're a minor or if you're handicapped), don't bother bringing a companion. Companions will not be allowed inside the premises. They will be asked to wait at an open air waiting area.
Do not bring any gadgets. According to the signs outside the embassy, anything with an on and off switch is not allowed. Smartwatches and Fitbits (or anything that looks like them) are not allowed. USB drives and powerbanks are not allowed. Nothing. Zip. There is nowhere to leave them either. You will simply be denied entry if you can't ditch your gadgets.
There is no more Visa Reissuance Program (VRP), which I posted about before. There is just Drop-Box but only for adults whose 5-10 year visas were issued after July 1, 2007.
Supporting documents are optional and what to bring is at your discretion. When I went, I brought the stuff they required (appointment confirmation, visa fee receipt, photo, passports) plus the document which states I surrendered my green card back in 2003. That has always been my sole supporting document for establishing ties to the Philippines.
Talk to the consul like you would a normal person. When asked what I do for a living, I said "I help out at my hubby's real estate business and we rent out properties". I added "I'm a blogger too but I don't know if that counts as a career" lol. The most common questions are what you do for a living, what's your marital status and if you have kids, and when/where/why are you going to the US. If you're a previous visa holder you will be asked what's the longest period you stayed in the US.
In case you don't have a recent photograph, there's a Kodak booth inside the US Embassy.
There is no payphone at the US Embassy if you need to call someone to fetch you afterwards. There are vendors inside who "sell" phone calls for Smart and Globe. It's P60 per cellphone call. If you need to call a landline the rate is P100 per call.
Remember, honesty is the best policy. Just relax and be completely honest about everything no matter how trivial.
If approved, the consul will tell you to wait for your visa which you will receive after five (5) working days. If denied, they will return your passport with a stamp that indicates that you applied for a US Visa. I just had my interview yesterday so I'm still waiting for my US Visa.
UPDATE: I received my passport + 10 year US Visa via courier on Aug. 30, 2017.  It took three (3) working days. I applied Aug. 24 while Aug. 26-28 was a long weekend.
Good luck! 😀
Like this post? Subscribe to this blog by clicking HERE.
Let's stay connected: