I'm not much of a drinker. Hmmm actually, I don't drink at all. I get rashes all over whenever I drink anything with alcohol, causing me to itch and scratch a lot. It's too high a price to pay when it involves my skin lol. That said, when I was invited to check out Penthouse By The Bay (which I assume is a BAR???), my first question was, is there food?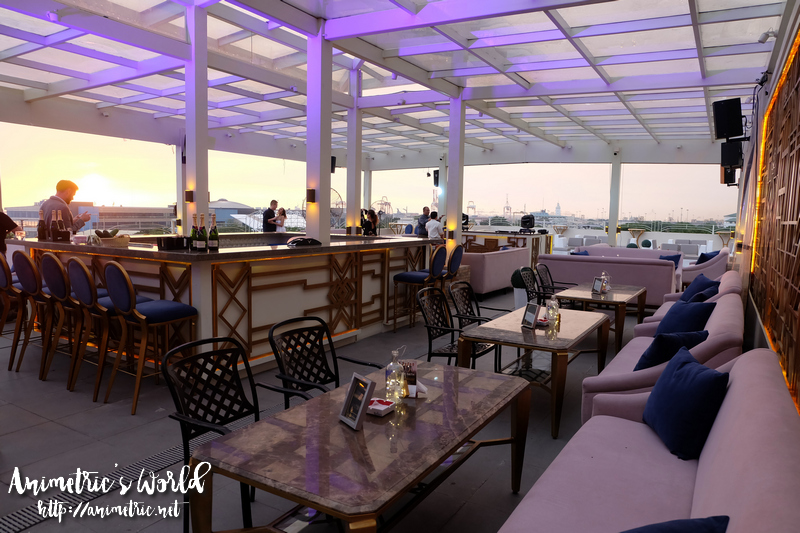 Yes, Penthouse By The Bay is a nice place for drinks but it's actually a restaurant which can also double as an events place. They have a lovely al fresco area with a great view of Manila Bay. You can sip some champagne or whatever while watching the sun set.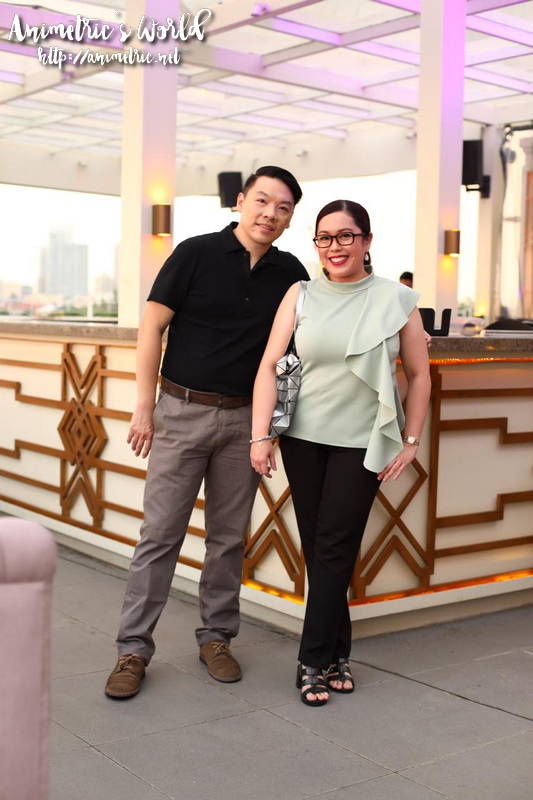 We got there a little before sunset. It was nice and breezy.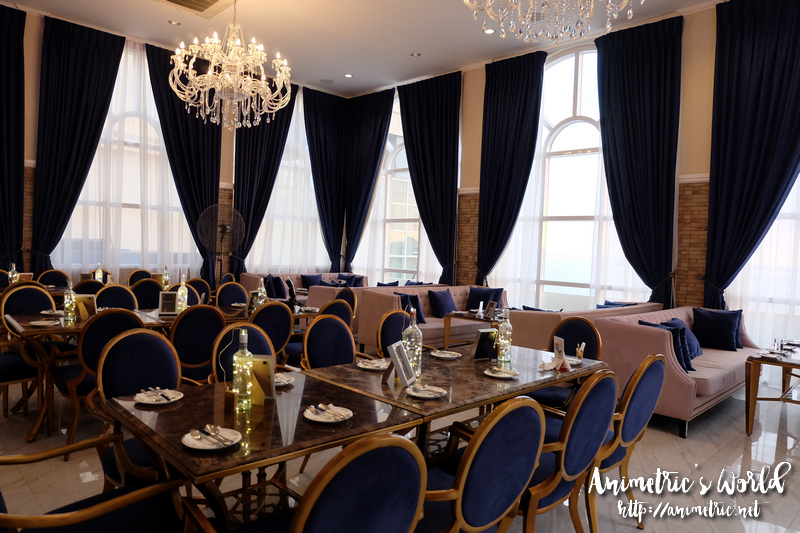 If you prefer to be where the aircon is, there's an equally lovely indoor dining area for a proper sitdown meal.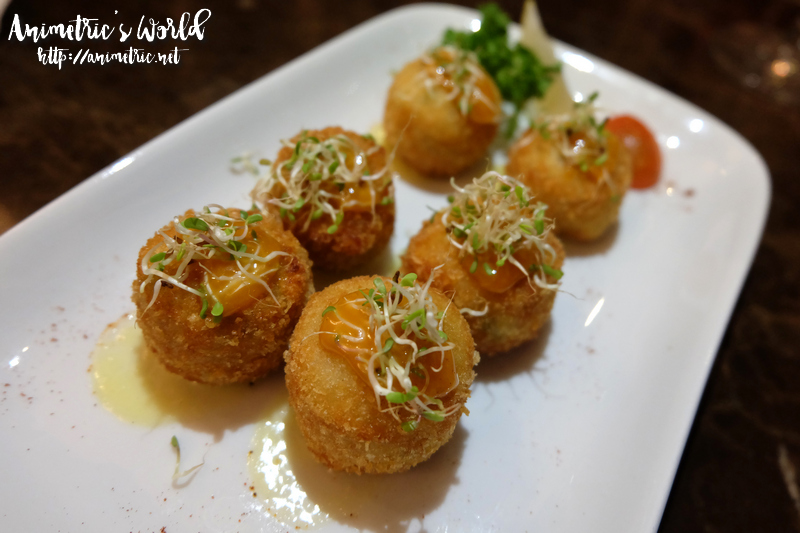 We started off our dinner with some Penthouse Crab Cake (P470). My word. I really wasn't expecting much but wow, this is CRAB. Fresh Blue Crab Meat in fact. They certainly did not skimp. I put an entire ball in my mouth and goodness, it's sooo… CRABBY??? I can't even describe how incredibly fresh and flavorful it is. You just taste pure crab. It's probably the best crab cake I've ever had.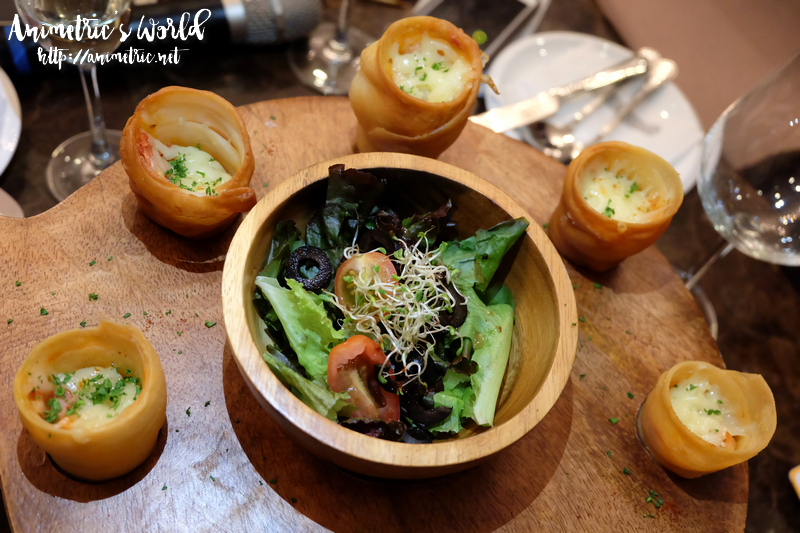 This is the Meat Lovers Pizza Cone (P370). Pizza dough is rolled into cones and then filled with pepperoni, Italian sausage, mozzarella cheese, and marinara sauce. It also comes with garden salad. It's a novel way to eat pizza and it's pretty good although best eaten hot.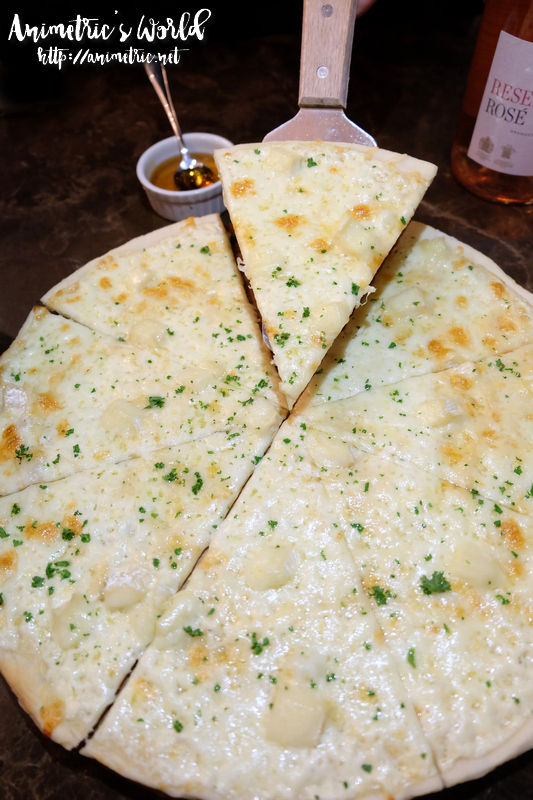 I really loved the Quattro Formaggi Pizza (P670), which I found to be reminiscent of the Quattro Formaggi Pizza at Salvatore Cuomo. Four types of cheeses are generously spread on top of a crisp thin crust and then lightly garnished with fresh parsley bits. It comes with honey for drizzling. I think I had 3 slices! It was definitely one of my favorites that evening.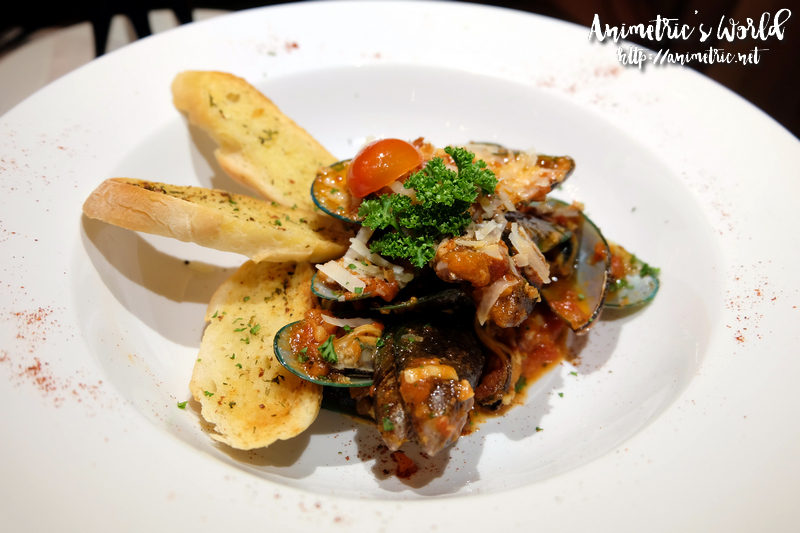 The Spicy Mussels (P290) was manageable in terms of spice level — not too hot and definitely flavorful. It's pasta-ish since the sauce is tomato based and it's topped with grated parmesan cheese.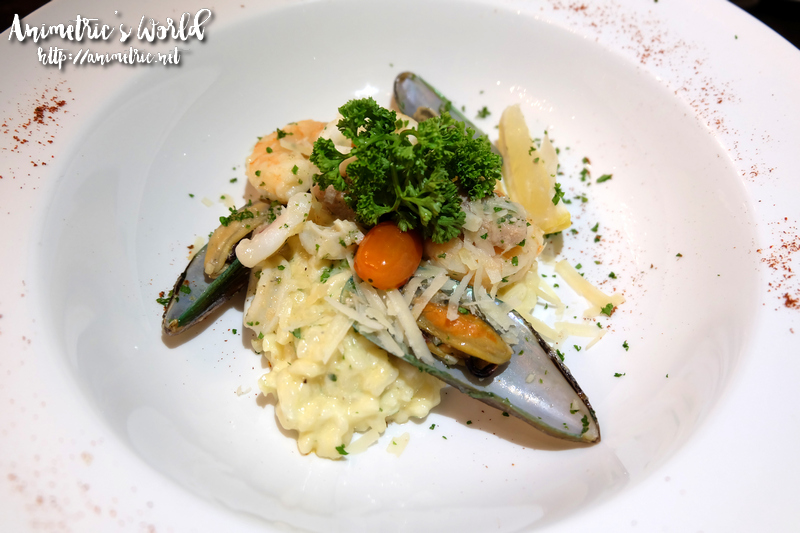 I liked the Seafood Risotto (P370). It has squid, mussels, tuna, and shrimp. The rice is cooked in cream, butter, and parmesan. It was surprisingly not cloying.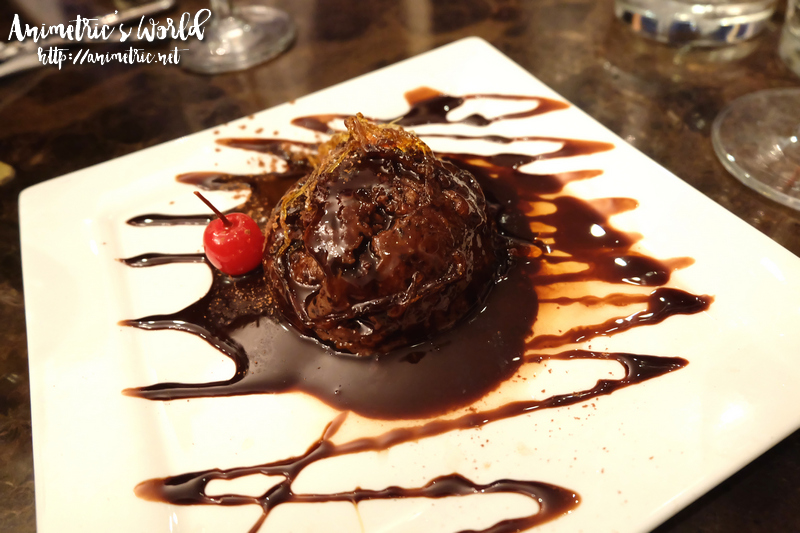 For dessert, we had Dark Chocolate Cheesecake with Chocolate Sauce Flambee (P270). They make a spectacle out of serving this, blue flames and all. I just wasn't able to take decent photos or even a video of the fiery 5-second extravaganza. The dark chocolate and cream cheese complement each other to create a very balanced dessert. It's not too sweet, it's just perfect. Really great with a piping hot cup of coffee.
Truth be told, I was expecting the food to be expensive considering it's inside Rizal Park Hotel. Surprisingly, prices range from P270 to P1,350 — and P1,350 is already a steak! There are main dishes in the P300+ and P400+ range. Everything we had was good. Servings are on the small side though. Still, Penthouse By The Bay is definitely a great place to go with friends to unwind and chill.
Like this post? Subscribe to this blog by clicking HERE.
Let's stay connected: