I would often see PayMaya on my Facebook feed. I never did bother to find out what it was exactly. Based on what I had seen, I deduced it was some kind of credit or debit card. Anyhow, I got an invitation for a PayMaya event especially for parents. Plus they said I could bring 2 family members to make it a family affair. Normally wild horses couldn't drag my kids to media events but when they heard it's PayMaya, both said they wanted to go.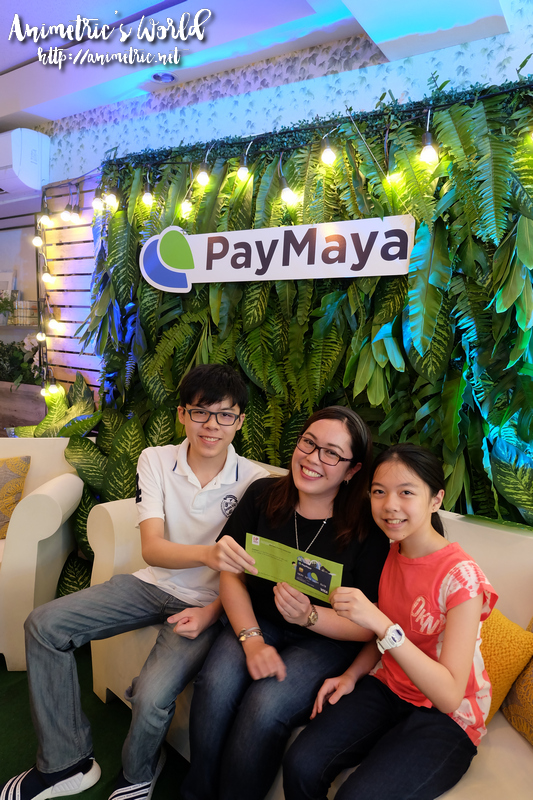 I'm like are you guys serious??? Well yes, because they did say everyone was getting a PayMaya card. The kids told me that they could use it to buy games off Steam because the conversion rate is 1:1.
For non-gamers, Steam is kind of like the PC gaming version of Apple's App Store or Google Play. You buy Steam cards from retailers like Data Blitz. They come in different denominations. Let's say you want to buy a P1,000 Steam Card. You pay something like P1,100+. If you use PayMaya to pay for Steam games, you pay only for the cost of the games (so P1,000 is P1,000) — no extra charges or commissions.
I'm a gamer myself and I've been using Paypal to pay for my Steam purchases so I was interested. With that, I RSVP'd for the 3 of us.
So PayMaya turned out to be this really useful app which I'd describe as PayPal on steroids. You can use it to do the following things:
Pay utility bills directly via the app
Send money to other PayMaya accounts
Buy cellphone load straight from the app
Receive money for goods sold or services rendered
Shop online even without a credit card
It's not the same as a credit or debit card because you load the amount of money you want your PayMaya account to have. That means you'll never overspend. It's a virtual mobile wallet. You can use it anywhere VISA or Mastercard is accepted so it's a lot more versatile than Paypal. If you're at least 12 years old, you can already get an account. Of course, minors are required to have parental consent.
You don't need a physical card per se since you can do everything via the app. You can however opt for a card and link it to your PayMaya account. Getting a physical card lets you pay for your offline expenses like groceries among other things. A PayMaya card costs P150 and you can easily link your PayMaya account to it.
Sold! The kids and I all got PayMaya cards to go with our newly registered accounts. But what about load? You can easily load up at 7-11, MiniStop, Robinsons Department Store, The SM Store, BDO, Unionbank, SMART, Shopwise, Wellcome, Palawan Pawnshop, and 2GO. Alternatively, you can also use SMART money to load.
I'm really excited to give it a spin on Steam lol. For more information, log on to https://paymaya.com/.
Like this post? Subscribe to this blog by clicking HERE.
Let's stay connected: